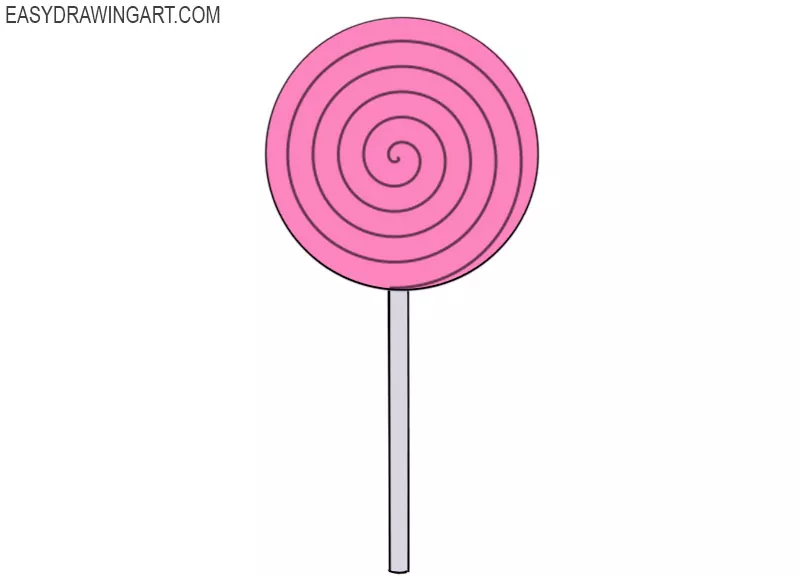 As you know, the team of Easydrawingart.com creates very simple drawing instructions for aspiring artists. And the guide on how to draw a lollipop will be one such super simple articles.
Among our readers, there are a lot of young children and novice artists who want the simplest drawing tutorials. Such instructions are very useful if a novice artist wants to be able to create simple geometric shapes and objects.
So, are pencils and paper ready? If so, then let's delve into the guide on how to draw a lollipop.
Step 1
Let's start drawing a lollipop with the simplest – the usual circle. You can create this geometric shape with a compass, but it's better to try to do without it. The mirror will help you see all the inaccuracies in the proportions.
Step 2
Now create a stick using two long parallel lines and one short. Here you can use the ruler, but again, it's best to try to cope without additional tools in order to learn how to depict even geometric shapes.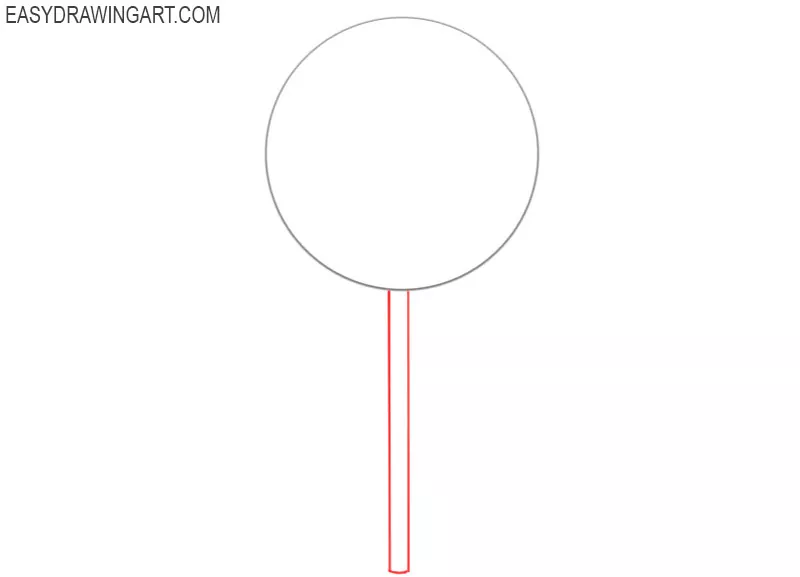 Step 3
This stage will undoubtedly be the most difficult in the instruction on how to draw a lollipop. Using a uniform spiral line, depict a lollipop texture. It is very important to observe proportionality and achieve maximum evenness of the pattern.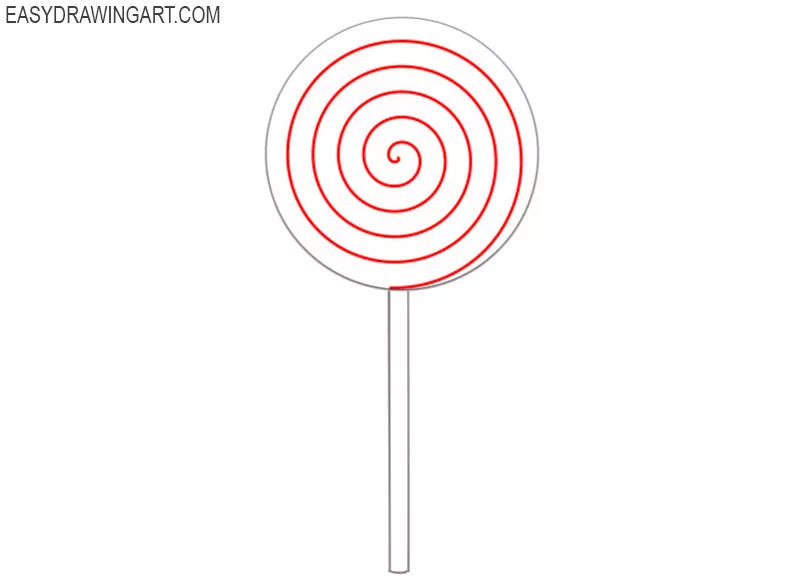 Step 4
Now the most interesting part. In the last stage of the guide on how to draw candy, we will color the lollipop. Using any paints or colored pencils, paint the lollipop in any color you like. We decided to choose pink and purple colors so that the lollipop drawing looked as cute as possible.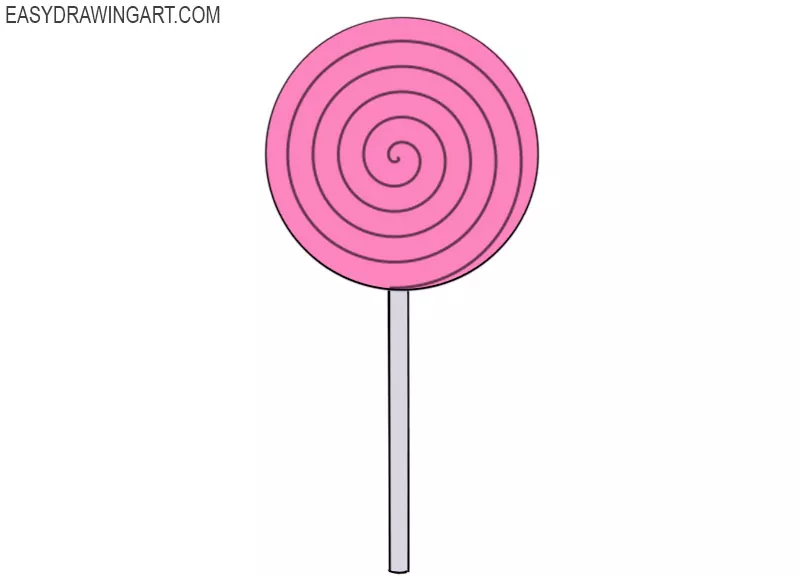 If the instruction on how to draw a lollipop was too simple for you, then try to depict something more complicated, such as a tree or a bunny. If you want to depict something completely complicated, then go the way in the instruction about a stormtrooper.
You can also search for the desired guides through the search box on Easydrawingart.com. And do not forget to subscribe to us on Pinterest, Facebook, and other social networks to keep abreast of all updates.