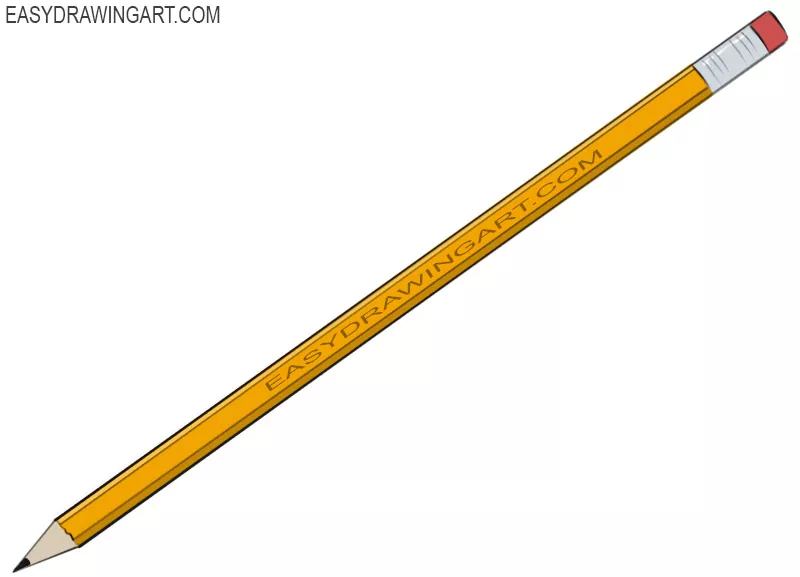 What is the most important tool for any artist? Of course, this is a pencil! And in this tutorial, we'll show you how to draw a pencil.
We think that all our readers sooner or later thought about how to draw a pencil. One way or another, this instruction will be very useful, among other things, for those who want to practice drawing straight lines.
Step 1
So, to draw a pencil, first, we need to create two parallel straight lines. Try to depict these two lines without using a ruler to learn how to draw these very straight lines.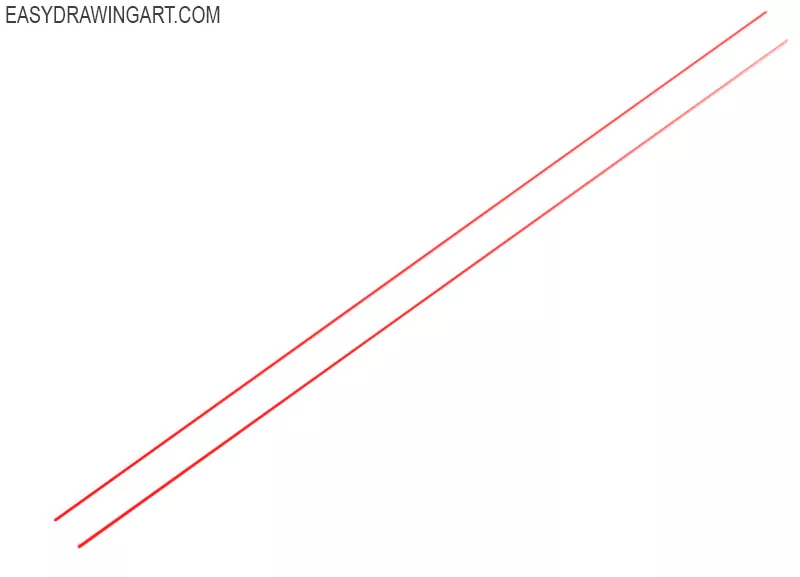 Step 2
Now connect these two lines to each other using two more straight but short lines. Now depict a sharpening line to get the tip of a pencil.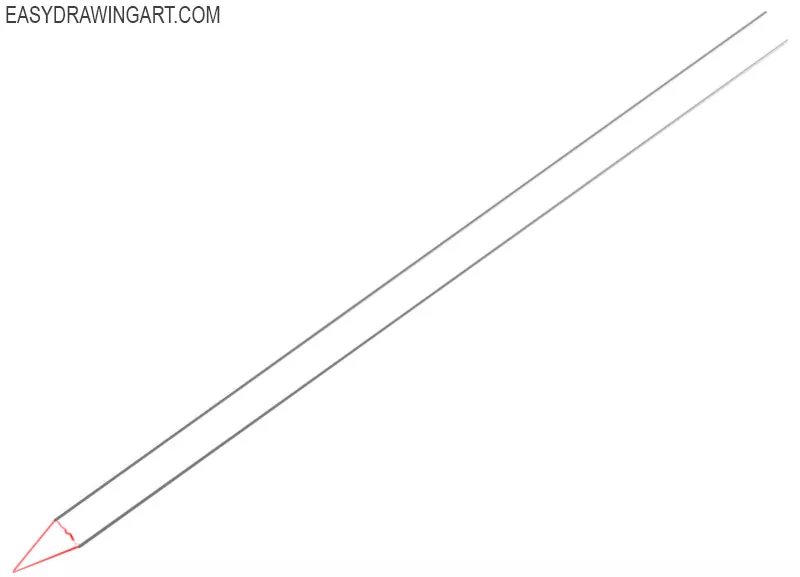 Step 3
Now we connect the upper part with one short and a slightly curved line. Complete the third stage by creating a ferrule using two lines similar to the one we depicted in this stage earlier.
Step 4
Let's now make our sketch even more like a pencil drawing. Let's start by drawing a graphite tip. Next, create the edges of the pencil using two long lines.
Step 5
At the top, on the ferrule, depict some transverse lines. Next, write the logo on the pencil. In our case, it is the name of our site – Easydrawingart.com.
Step 6
Erase the unnecessary guidelines and darken the necessary lines if the picture seems too faded to you. Compare your artwork with the one made by the artists of Easydrawingart.com. If everything is correct, proceed to the last stage.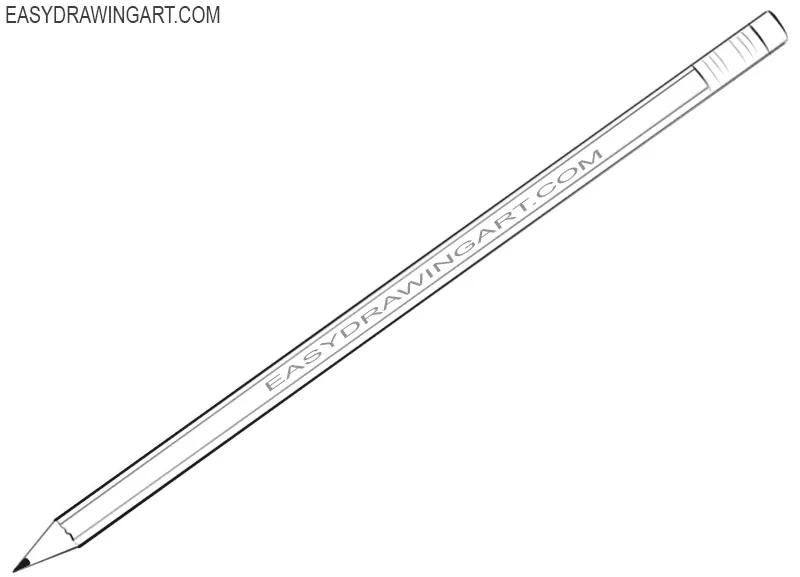 Step 7
Pencils come in a variety of colors, and of course, you can color it in your favorite. We decided to paint the pencil in the most classic colors, that is, we made an orange body and a red eraser.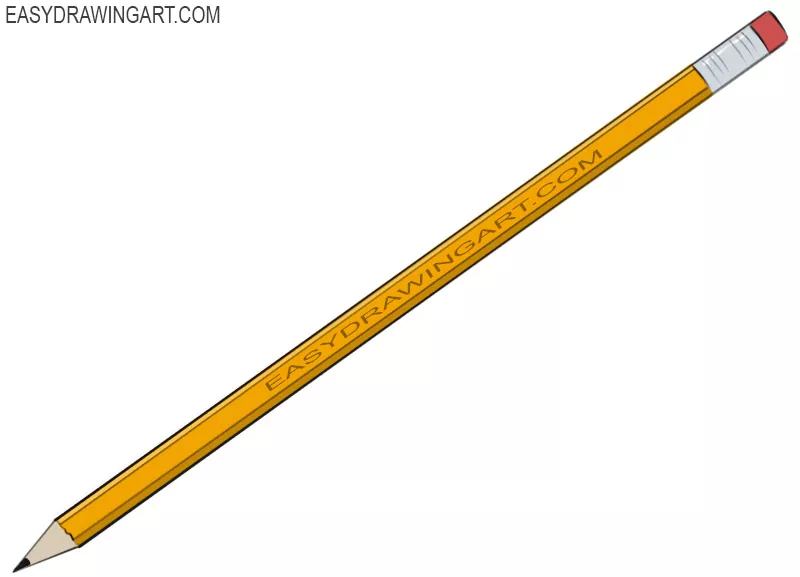 So, now you have a pencil not only in your hand but also on paper. If you liked the instrction on how to draw a pencil, be sure to let us know about it. Write your wishes in the comments, we read them all and respond to many.