Do you want to learn how to draw a kid? If yes, then you have come to the correct page because here you will learn how to draw a kid easily and quickly.
This lesson will be traditionally super simple, and the team of Easydrawingart.com is confident that you can handle it.
Step 1
So, start with three ovals, for the head, chest, and pelvis. Using a spine line, combine all these details. Using several of these same simple lines, depict the limbs.
Step 2
Now depict two intersecting lines on the head, which will later help portray the face. After that, depict the neck using a cylinder and depict the torso by connecting the chest to the pelvis.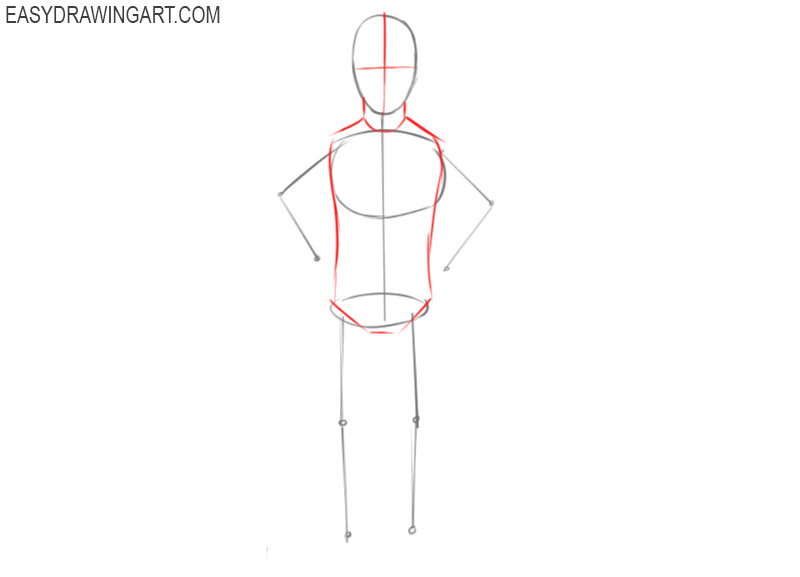 Step 3
Now depict the shoulder and elbow joints in the form of balls and the upper arms and forearms in the form of cylinders. In the same stage depict the hands.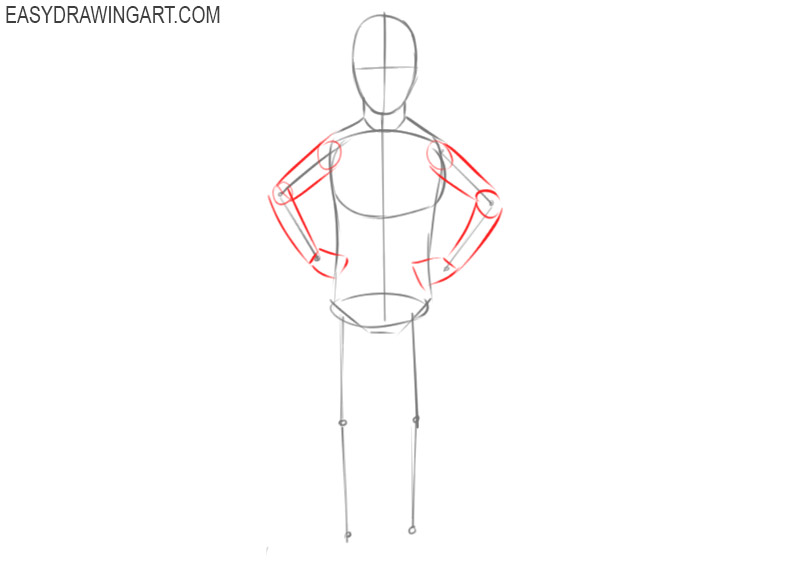 Step 4
Using slightly thicker cylinders, depict the thighs and shins. Now, using two balls, depict the knees and complete the fourth stage by depicting the feet.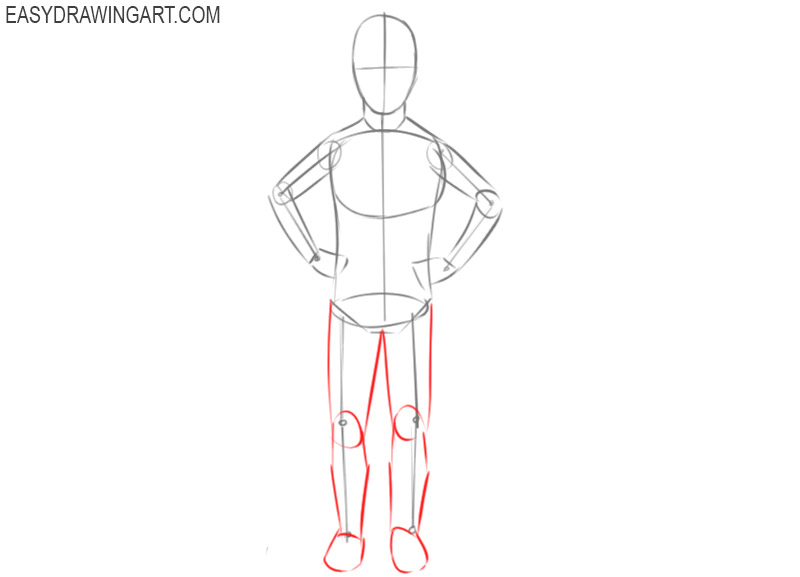 Step 5
Let's start portraying the details with ears that look like semi-ovals. Next, depict slightly tousled hair. You can do another hairstyle if you want.
Step 6
With a smooth U-shaped line, depict the jaw. Then depict the eyes, and then go down a little lower and depict the nose and mouth. Do not forget about the eyebrows.
Step 7
Using smooth lines, gently depict a polo shirt that covers the torso and upper arms. After that depict a collar of the shirt.
Step 8
Now trace the arms with smooth lines and depict the hands, creating fingers, as did the artists of Easydrawingart.com in the sketch below.
Step 9
Now, using long and smooth lines, depict wide pants, not forgetting to add creases. After that, depict the sneakers.
Step 10
Now take an erase and wipe off the guidelines from the kid drawing. To make the artwork more aesthetic and beautiful, trace the image with dark lines.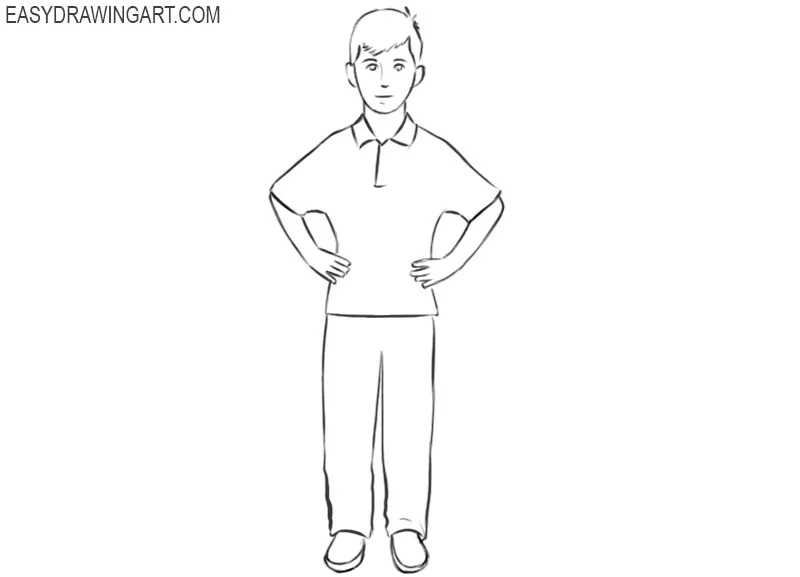 Step 11
Now take your favorite colors and paint the kid. You can use not only the colors from our example but also your own palette.
That's all, dear artists, the instruction on how to draw a kid came up to the afterword. The team of Easydrawingart.com is waiting for your comments, suggestions, and criticism. We read absolutely all of your comments and respond to many of them.