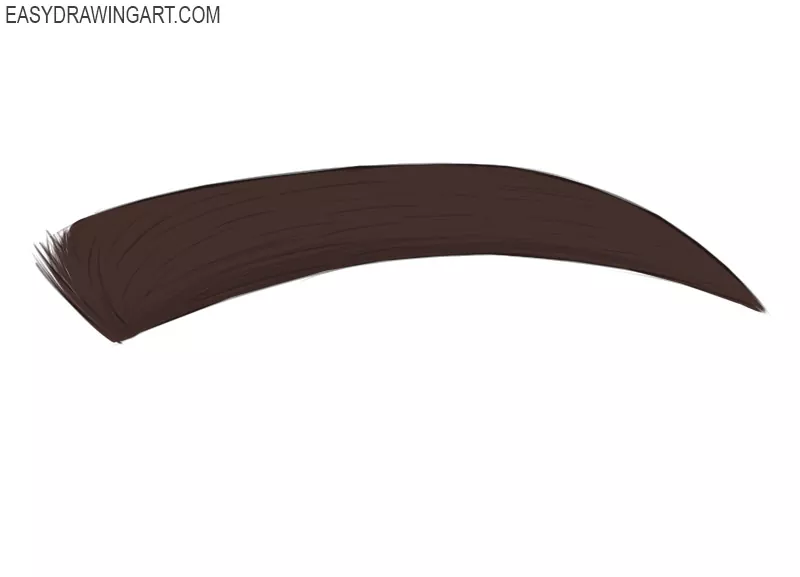 In one of the previous instructions, the team of Easydrawingart.com showed you how to portray an eye, and here we show how to draw an eyebrow. Both of these instructions are necessary in order to portray a human and, in particular, a human head.
Step 1
So, in order to correctly draw an eyebrow, first of all, you need to depict its lower face, which looks like a long arc. You can repeat the shape of the brow as in the example from the artists of Easydrawingart.com, or come up with your own shape.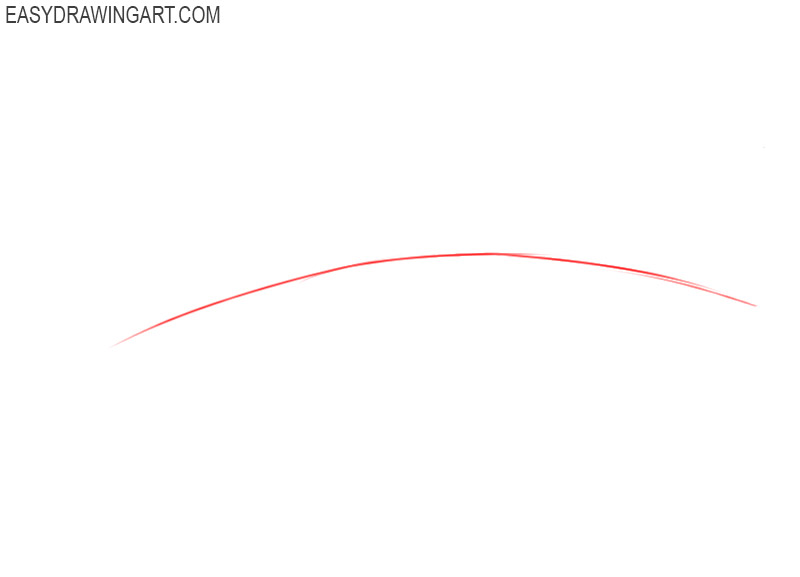 Step 2
Now depict the exact same long arcuate line that smoothly approaches and converges with the line from the previous stage. Please note that eyebrows can differ not only in shape but also in slope and thickness.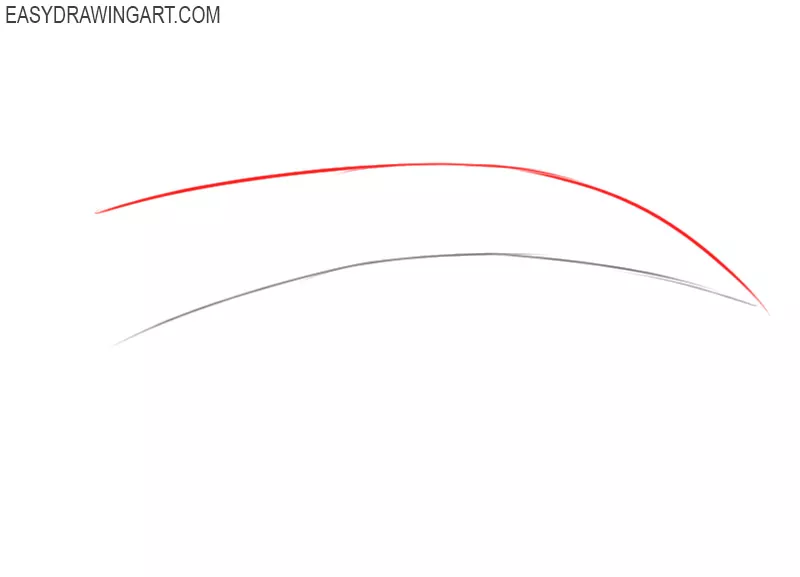 Step 3
Now let's work with the edge that is closer to the middle of the face. This edge should be portrayed with the help of several short lines that represent the hair. This part can also be very different from what you see in the example from the artists of Easydrawingart.com.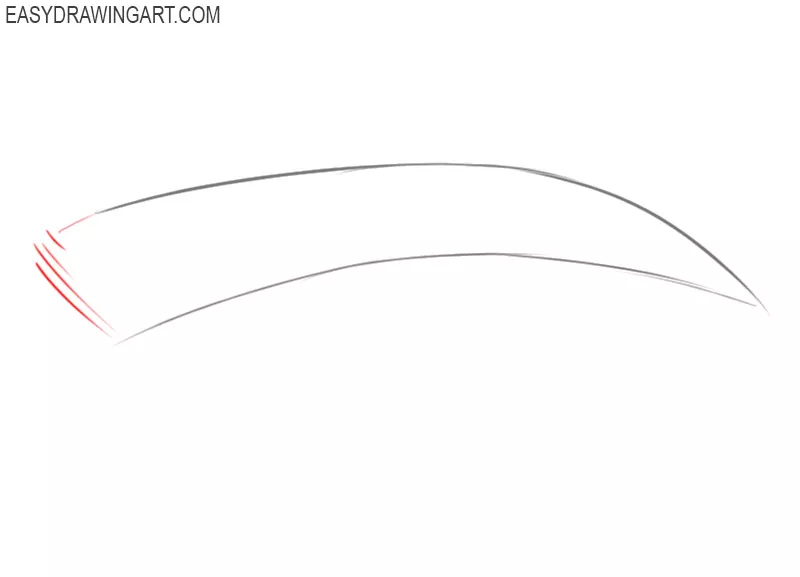 Step 4
So, now let's depict the texture. Note that the hair that is closer to the left side is transverse to the eyebrow, while the rest of the hair is located longitudinally to the eyebrow. To make the artwork look most realistic, depict the hair of the eyebrow from the roots to the tips.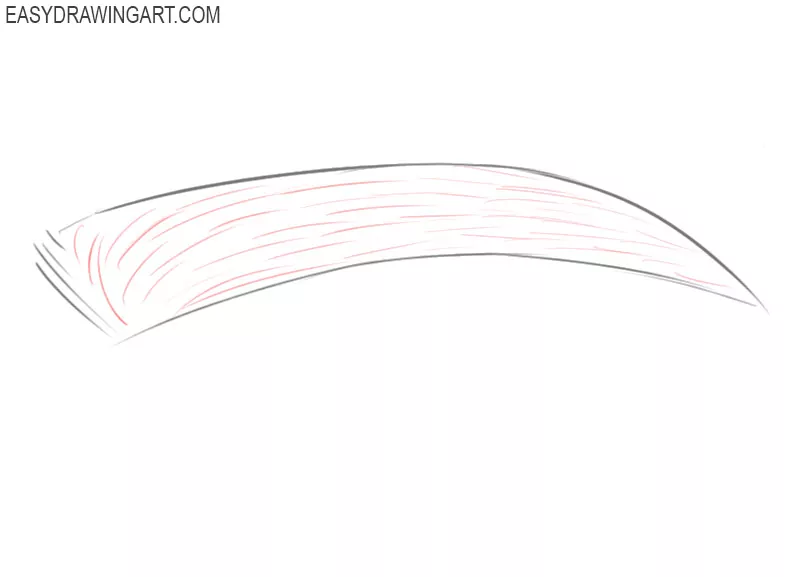 Step 5
So, now take your favorite colors and paint the eyebrow. You can apply both natural colors and more unusual ones. For example, make green eyebrows like in Hulk. By the way, you can add some shadows to make the brow drawing look more voluminous and aesthetic.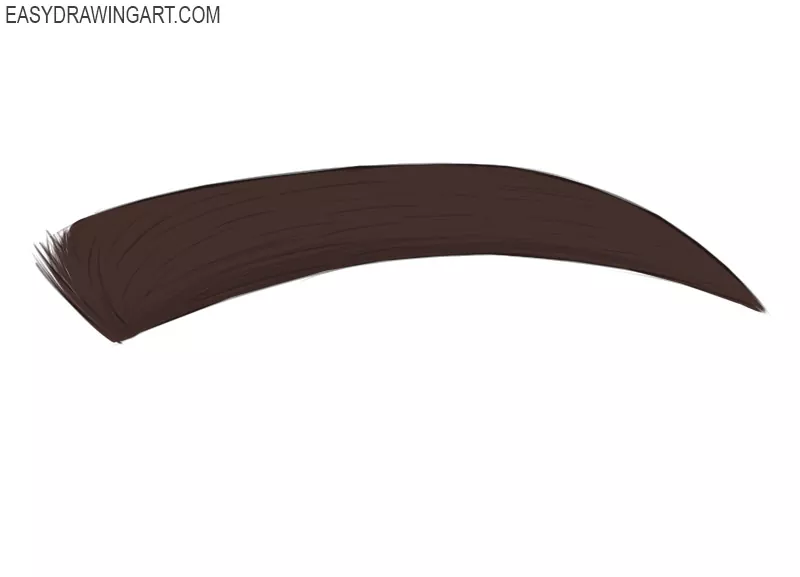 But we rarely draw one eyebrow, right? So, after you have drawn an eyebrow in a single copy, try to portray two eyebrows, as in the example below. And also try to depict this detail as part of a full-fledged portrait.
So, do you think that the instruction on how to draw an eyebrow was simple and straightforward? Write to us about this in the comments section. The team of Easydrawingart.com reads absolutely all your comments and responds to many of them.