How to Draw an Elephant Head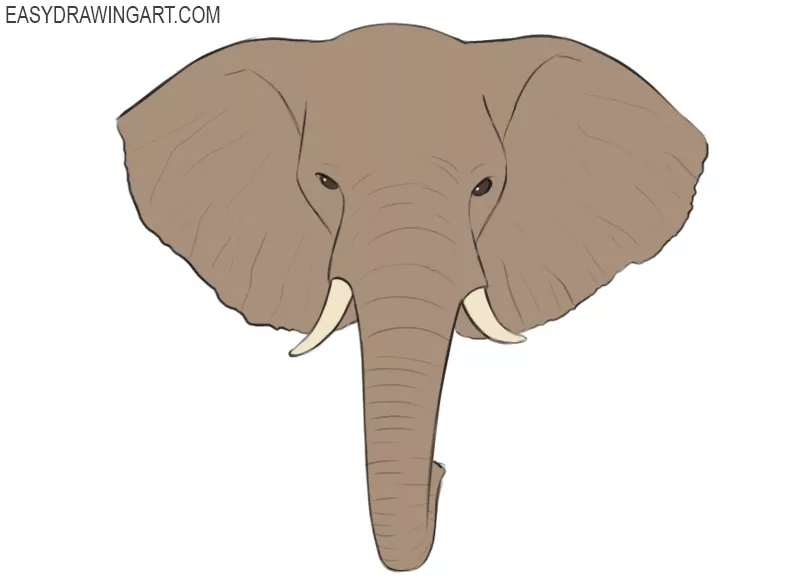 In this very simple eleven-stage instruction, the team of Easydrawingart.com will show you how to draw an elephant head easy and quick. With this instruction, you can portray not only an elephant but also a mammoth. So, grab your favorite art kit and start the instruction on how to draw an elephant head.
Step 1
So, let's start by portraying the head of an elephant as a large ball. This will be the base on which we will build all the details.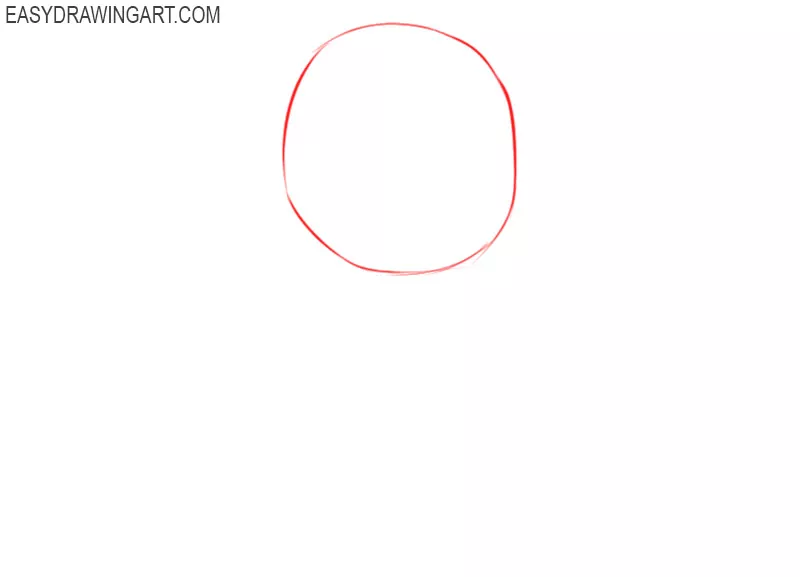 Step 2
In the lower third of the ball, depict the eyes and the part of the trunk that is between the eyes. The eyes of an elephant are small enough.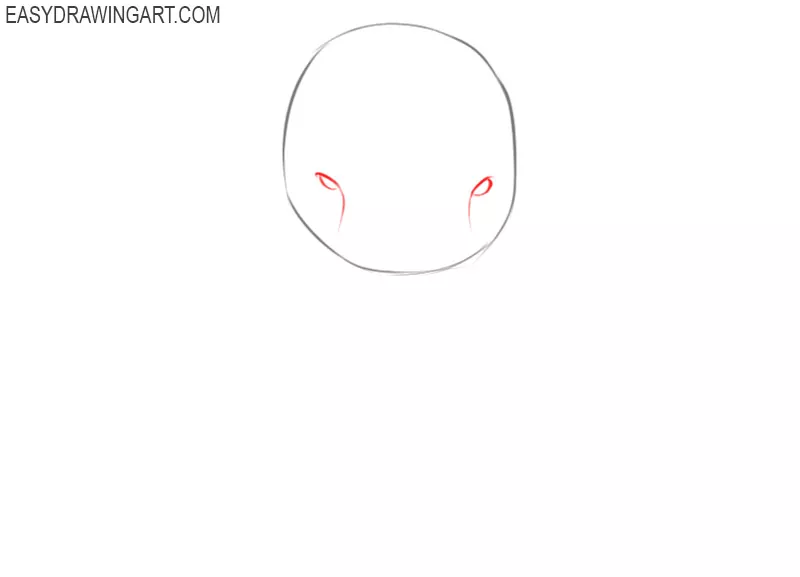 Step 3
Now, using a pair of long and curved lines, portray a long trunk. Mark the location of the tusks as in the artwork below these words.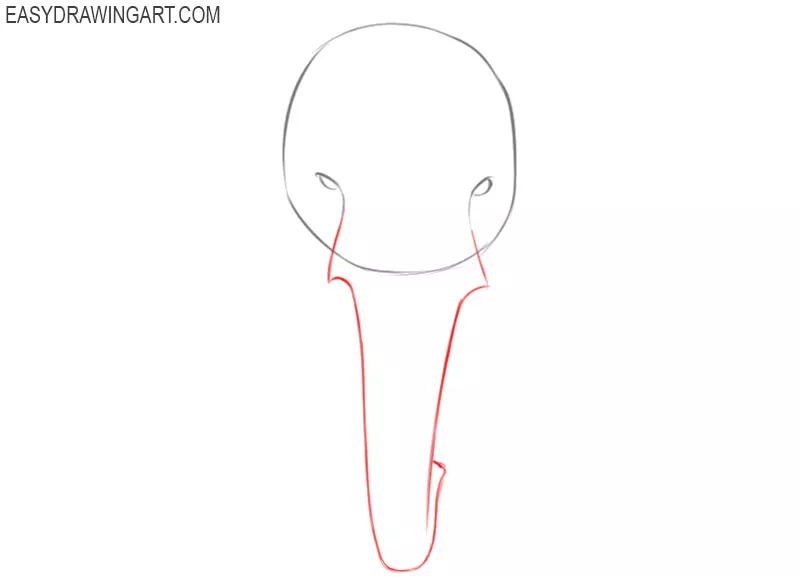 Step 4
Now, with a few light lines, depict the tusks. They can be small like in the image below or large like a mammoth.
Step 5
Let's give the animal's head a more natural look. To do this, portray the bones of the skull on the sides of the eyes.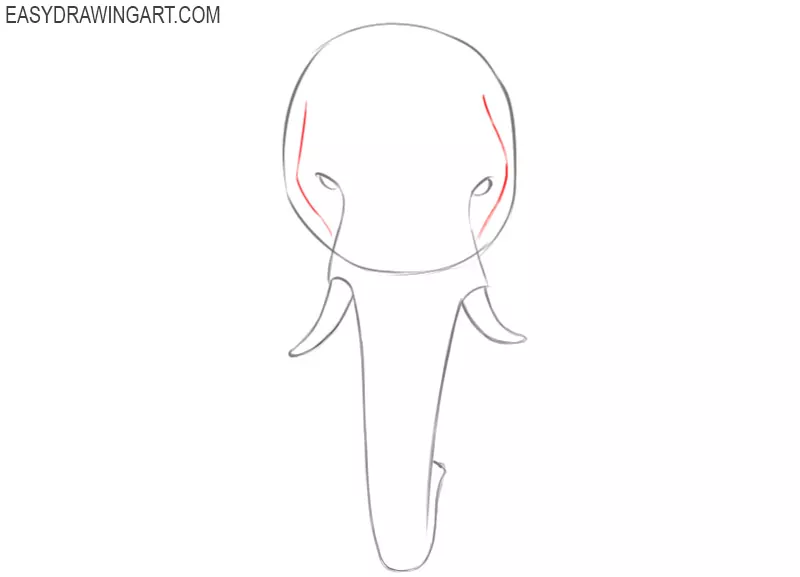 Step 6
In this stage depict the ears of the elephant. This is quite complicated, so, first of all, depict the upper edge as in the sketch below.
Step 7
Now, using winding lines, portray the lower edges of the big ears. At this point, your elephant drawing should look like this: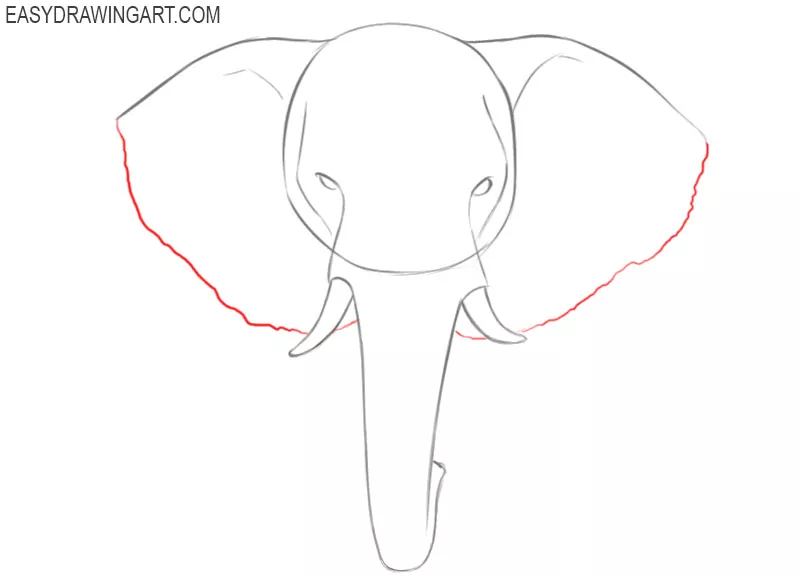 Step 8
Now let's give the elephant drawing a more realistic look. To do this, depict a large number of uneven veins on the ears.
Step 9
So, now let's give the trunk of the animal a more realistic and voluminous look. To do this, depict a large number of transverse lines on it.
Step 10
Wipe off all the guidelines from the elephant artwork, trace it with darker lines and move to the last stage of the instruction on how to draw an elephant's head.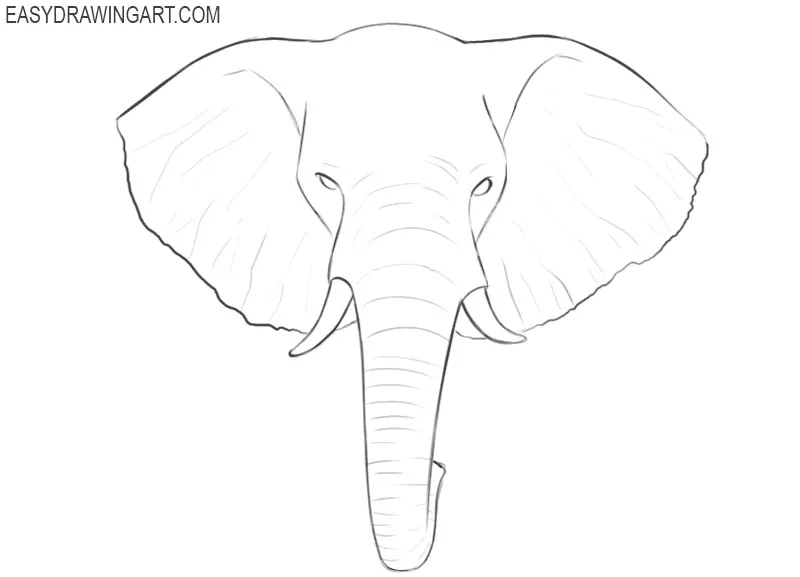 Step 11
We are at the last stage, and here we will paint the head of the elephant. To do this, use gray or taupe colors. Paint the eyes in dark brown and tusks in ivory.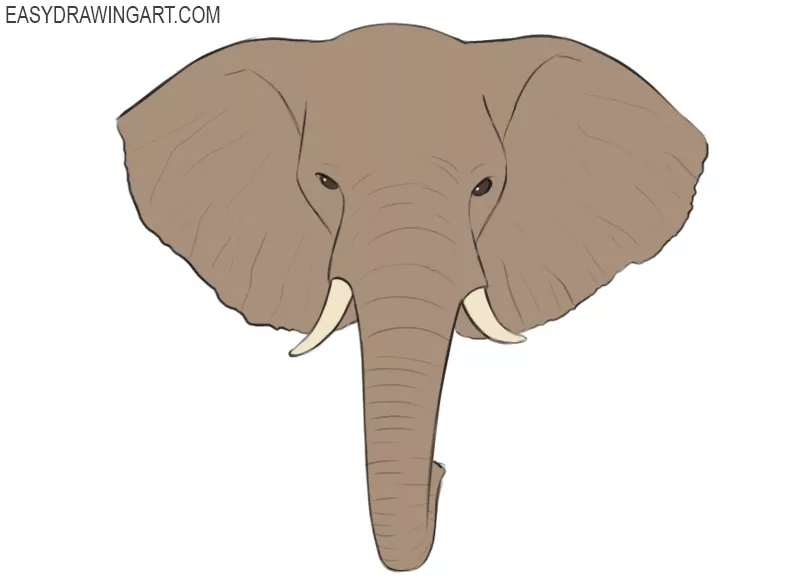 It was very easy, right? The team of Easydrawingart.com really hopes this instruction helped you learn how to draw an elephant head. Also try portraying other animals, such as a wolf or a crane.
Write to us what you think about this instruction and about the Easydrawingart.com as a whole. Also, write what else you would like to learn to draw. We read all your comments and respond to many of them.