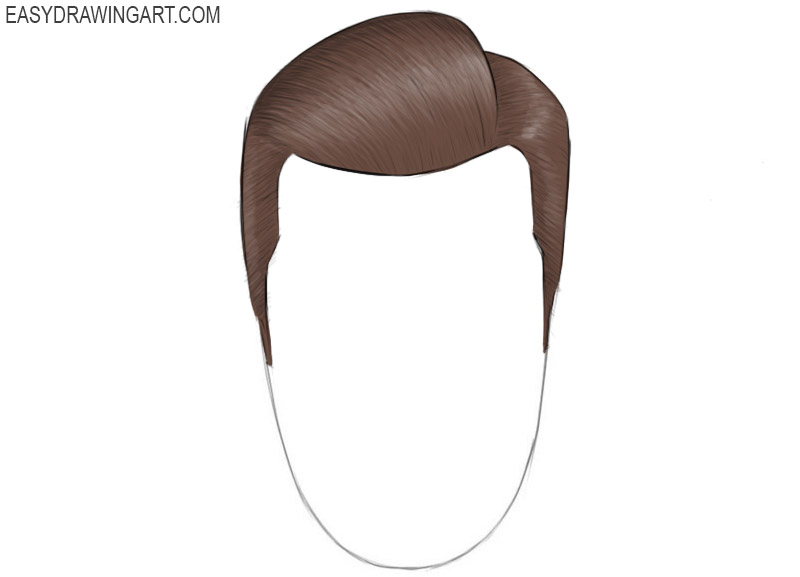 In this very simple instruction, the team of Easydrawingart.com will show you how to draw hair. This instruction is included in the category of basic instructions and is very useful if you want to be able to portray a human.
Step 1
So, to draw hair, firstly we need to depict what they are holding on, that is, the head. As a result, you should get such an oval.
Step 2
Using a smooth long line, depict a line of hair. For different people, this line may differ from each other.
Step 3
Use a few simple lines to depict the top of the hair. The hairstyle can be either as in the example from artists of Easydrawingart.com or have a different shape.
Step 4
Let's get started to work with hair texture. We start with the temples by depicting a large number of straight oblique lines.
Step 5
Now go to the top of the head and depict a texture with the help of long lines, as did the artists of Easydrawingart.com. The hair lines should go from the roots to the tips.
Step 6
Continue to add texture to the hair. Using a large number of long and smooth lines, depict hair from the roots to the tips. Carefully repeat the direction of the hair as the artists of Easydrawingart.com did.
Step 7
Now armed with an eraser, remove auxiliary guidelines from the hair drawing and trace it with a darker pencil or ink. Add some finishing touches if necessary.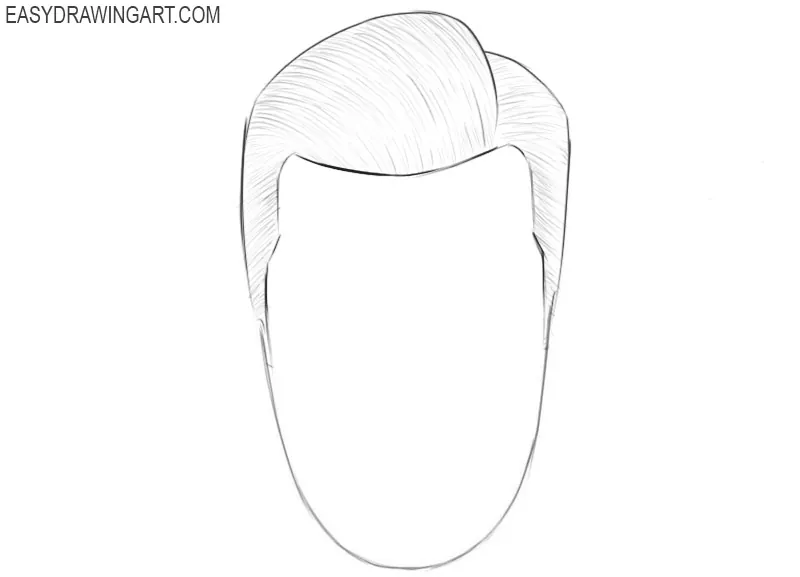 Step 8
Paint the hair so that it looks more voluminous and beautiful. In the central part, leave glare, as did the artists of Easydrawingart.com. Hair color can have both natural color and unusual.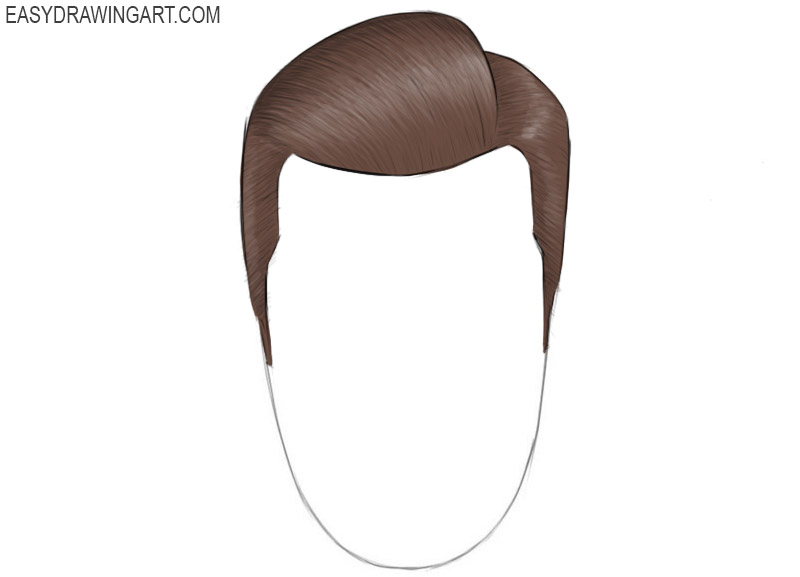 So, could this simple article teach you how to draw hair? What moments remained incomprehensible to you? Let us know in the comments below this article. We read all your comments and respond to many of them.
We also advise you to subscribe to Easydrawingart.com on social networks, where you will find many interesting and beautiful things.