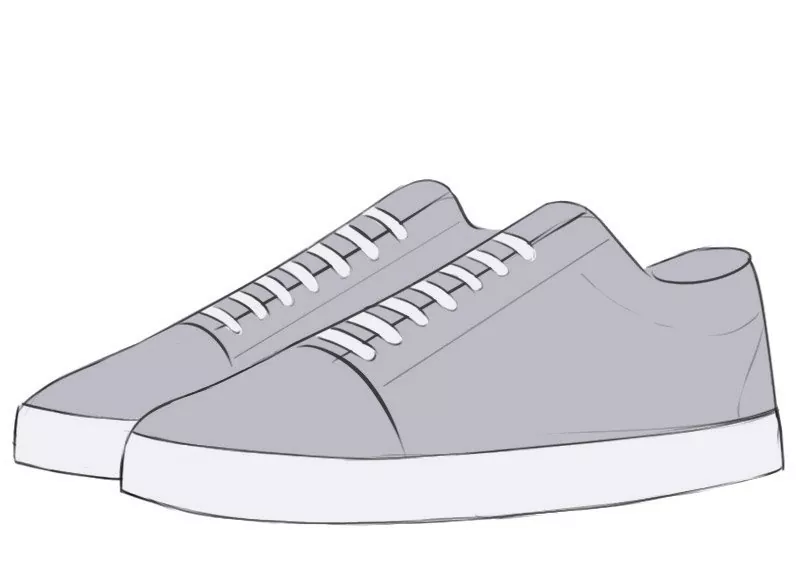 This will be a very simple instruction, and at the end of it, even the most inexperienced artist will be able to learn how to draw sneakers.
The team of Easydrawingart.com creates very simple tutorials, and the instruction on how to draw sneakers is no exception. According to our good old tradition, we divided this instruction into nine super simple stages, the new lines in which we highlighted in red.
This article will be very similar in structure to the guide on how to draw boots because the structure of all the tutorials about shoes is about the same.
Step 1
First of all, will depict the basis of footwear in the form of two long ovals. The lines of the initial stages should not be dark and solid, so as not to complicate the adding corrections.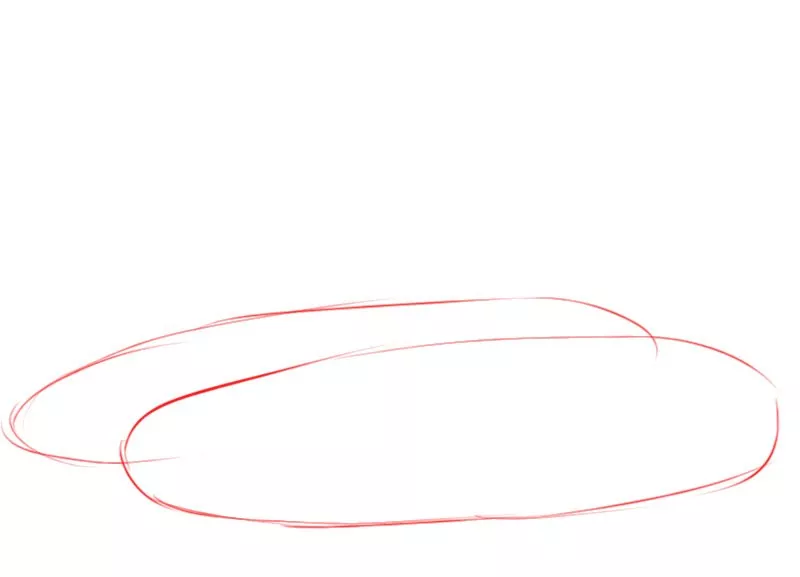 Step 2
Now depict the top of the sneakers. We drew low sneakers, but you can depict higher ones like classic Jordans.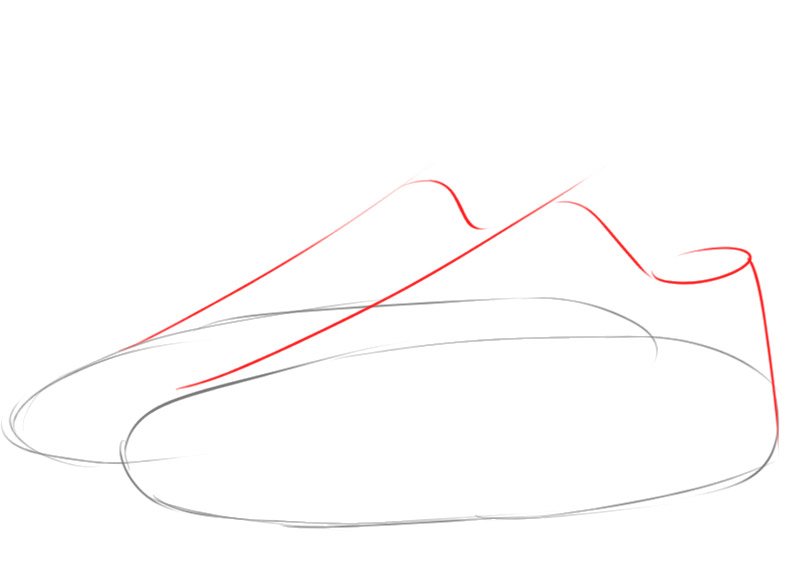 Step 3
Let's turn our sketch into something more like sneakers drawing. To do this, create a sole with a few simple lines.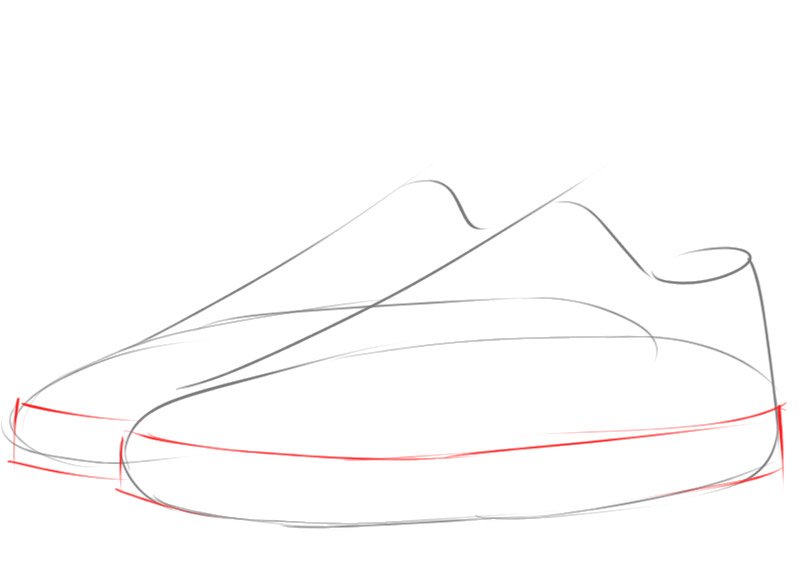 Step 4
Temporarily set aside the pencil and pick up an eraser in order to clear your sketch of footwear from guidelines.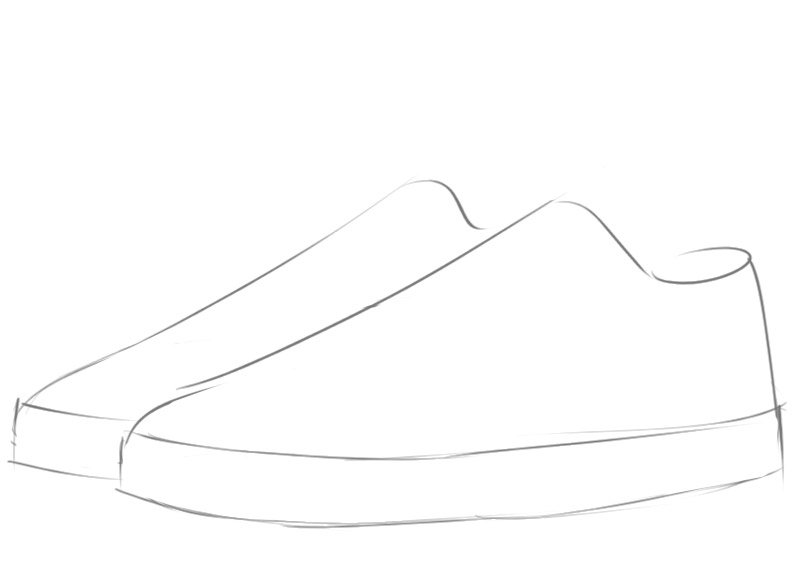 Step 5
Now pick up the pencil again and separate the socks of the footwear and depict the lacing line. Your artwork is becoming more and more like sneakers, right?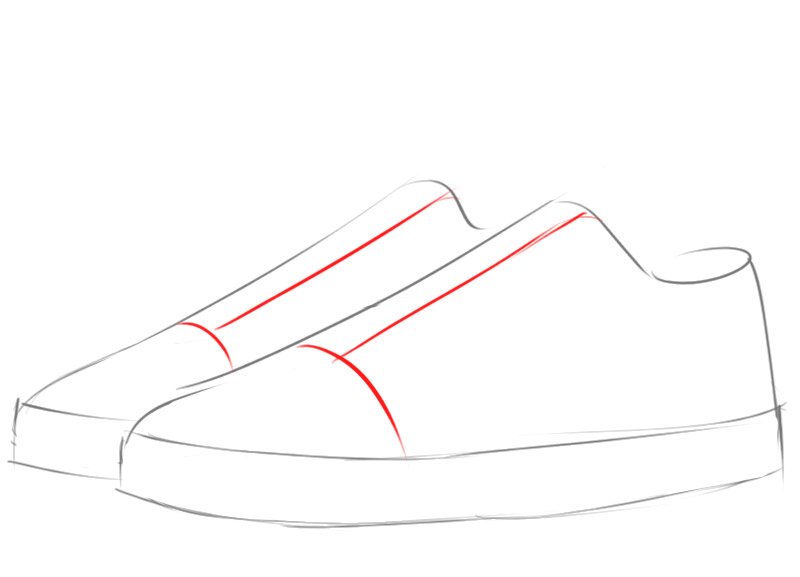 Step 6
Use a series of lines to create a lacing. We decided to depict a parallel lacing, but you can depict cross lacing.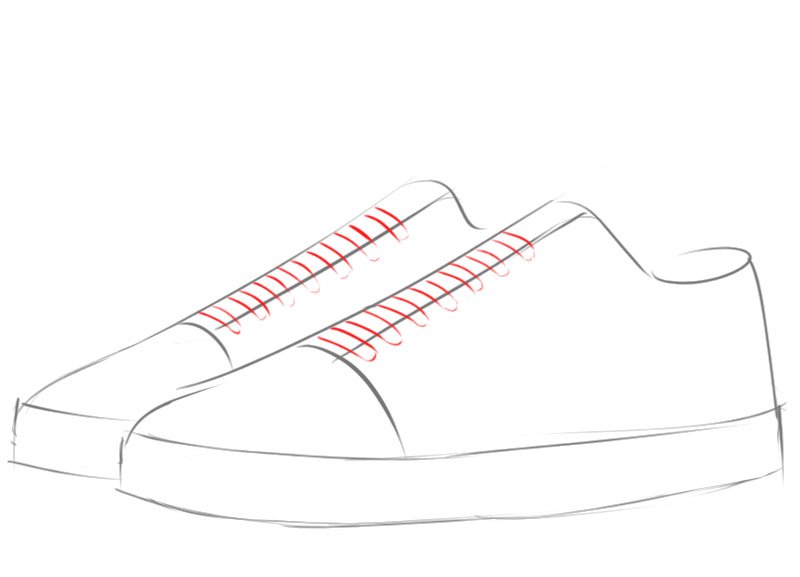 Step 7
To make your sneakers drawing even more realistic, add some seams and design lines, as did the artists of Easydrawingart.com in the figure below.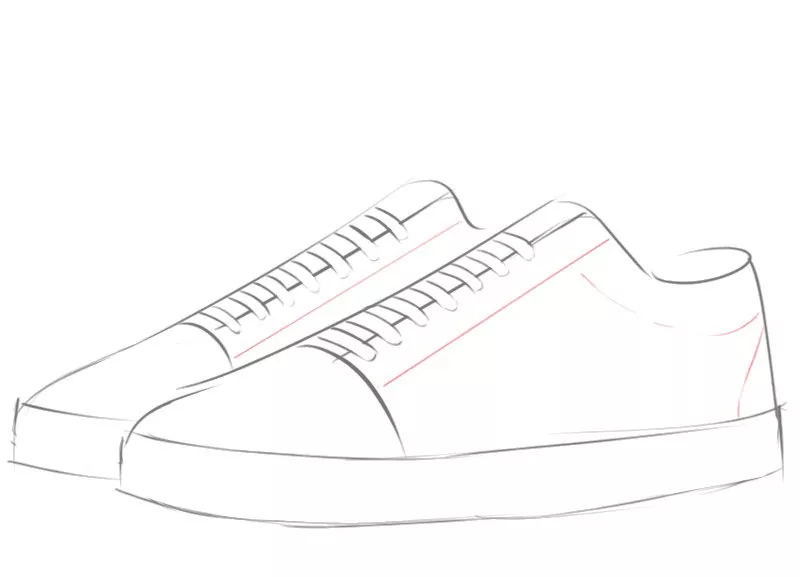 Step 8
Now let's take an eraser in our hands again and clear all the guidelines from your footwear artowrk. Trace the artwork to make it clearer and more aesthetically pleasing.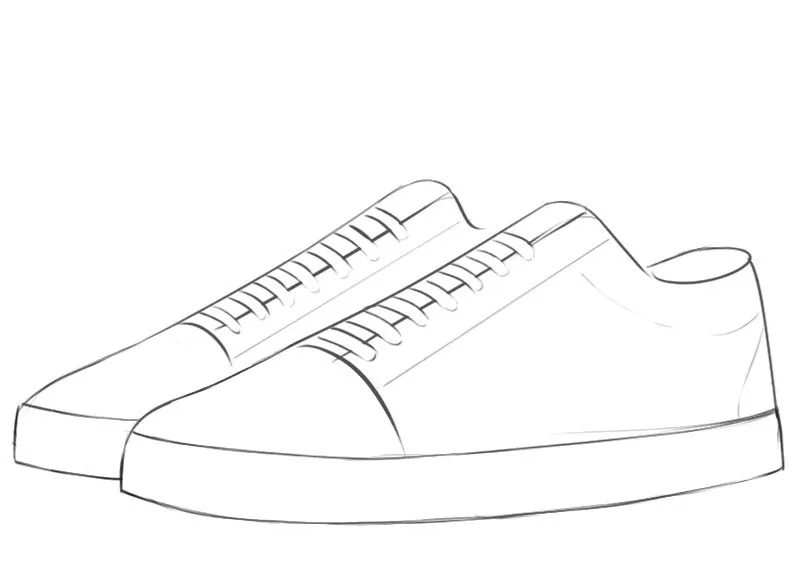 Step 9
Let's paint the sneakers now. We decided to choose light shades of gray, but you can choose absolutely any color to color the sneakers.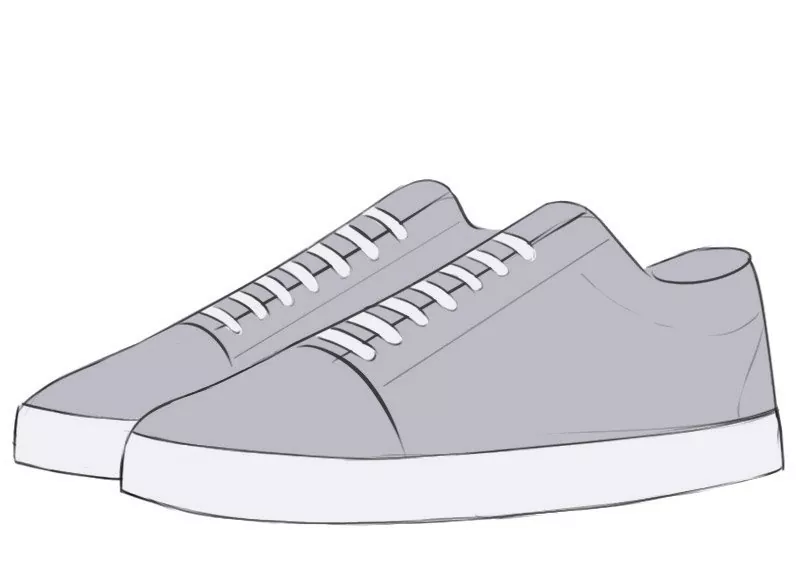 The artists of Easydrawingart.com is confident that this instruction was very simple, and everyone who read it could learn how to draw sneakers.
Visit our other lessons to learn how to draw anything in the world. And if you follow Easydrawingart.com on social media, you will become a real pro in art.