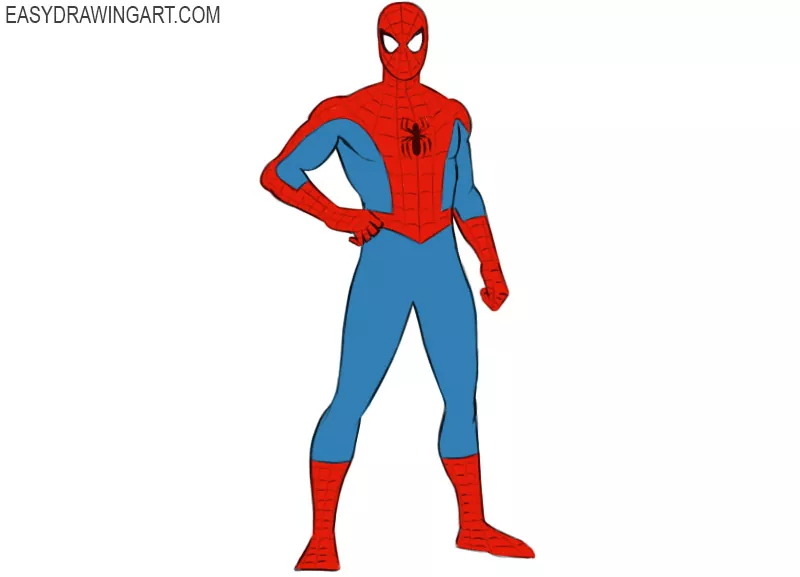 It is time to show you our beloved superhero. Today we will tell you about how to draw Spider-Man.
Step 1
Firstly, we portray a stickman. Using this shape from sticks and circles, we mark out the basic proportions of Spider-Man and the location on a piece of paper. The growth of our character is equal to the sum of the lengths of seven goals. The oval of the chest should be wider than the oval of the pelvis.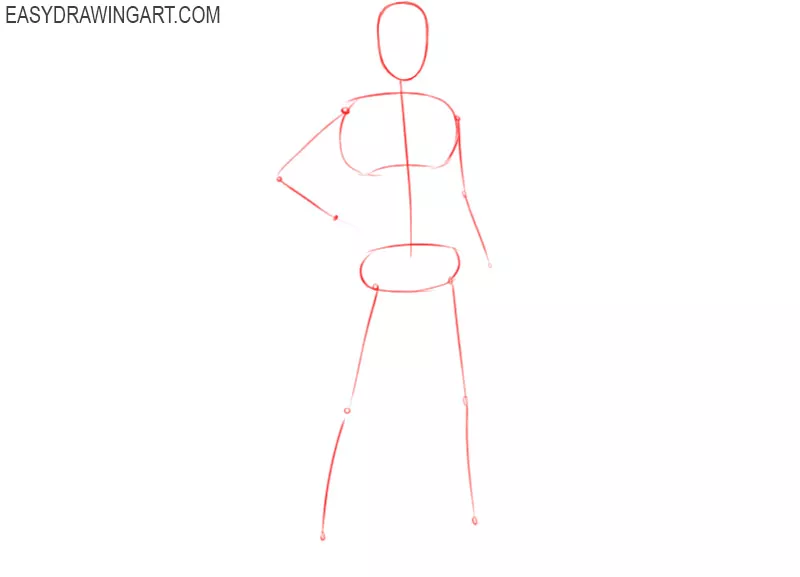 Step 2
Draw two intersecting lines inside the oval of the face. The horizontal line should be slightly below the middle. The vertical line should divide the head of Spider-Man into two equal parts.
Connect the head and chest with two vertical lines. After that, we connect the chest and pelvis with lines that should form a tapering waist.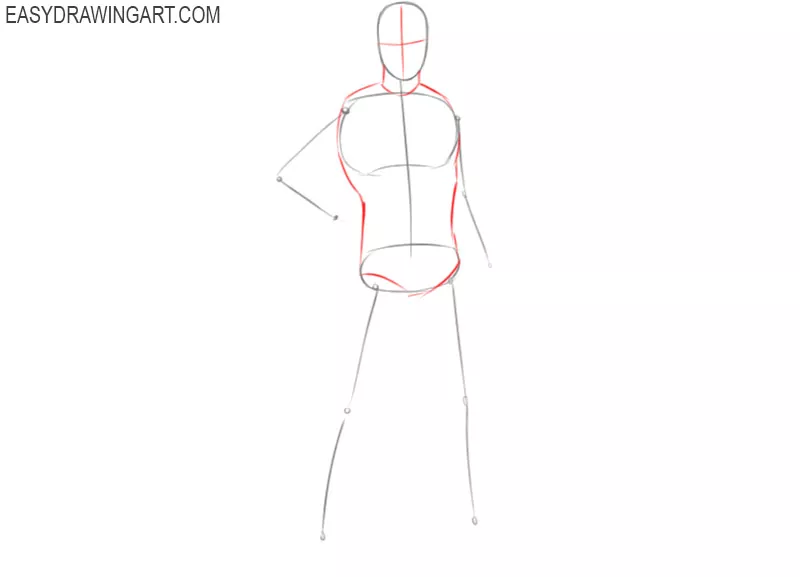 Step 3
At this stage we will draw the contours of the limbs. Arms and legs look like cylinders with smooth constrictions. Try to ensure that the limbs of our character do not look too large and massive.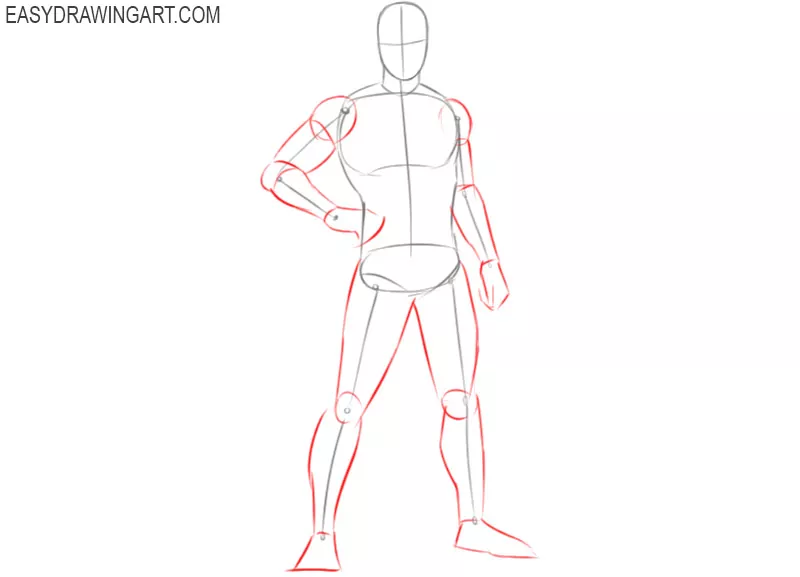 Step 4
Using the landmarks from the second stage, we draw the eyes of the Spider-Man mask. Add a little relief to the arms and legs of our character.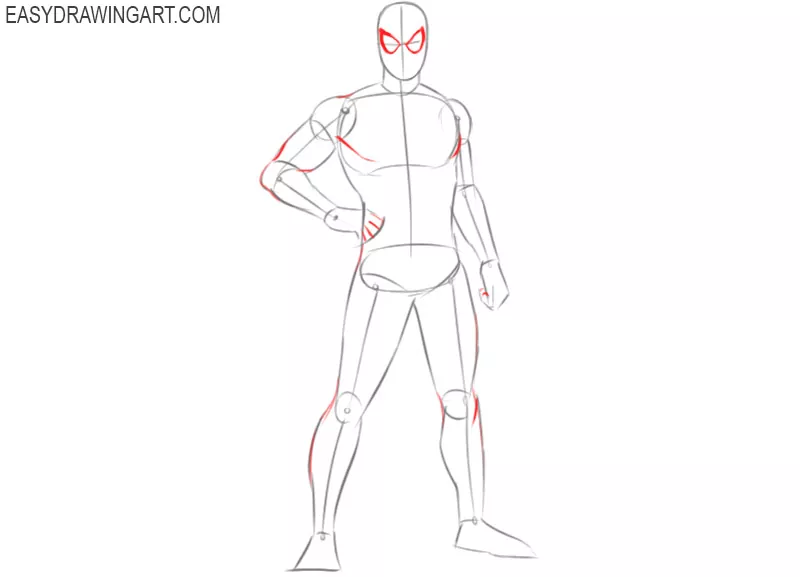 Step 5
Before we start working with the costume, we need to be sure that we have correctly drawn the figure of Spider-Man. In this step, we need to erase the excess guide lines and evaluate the correct proportions and shapes in our drawing.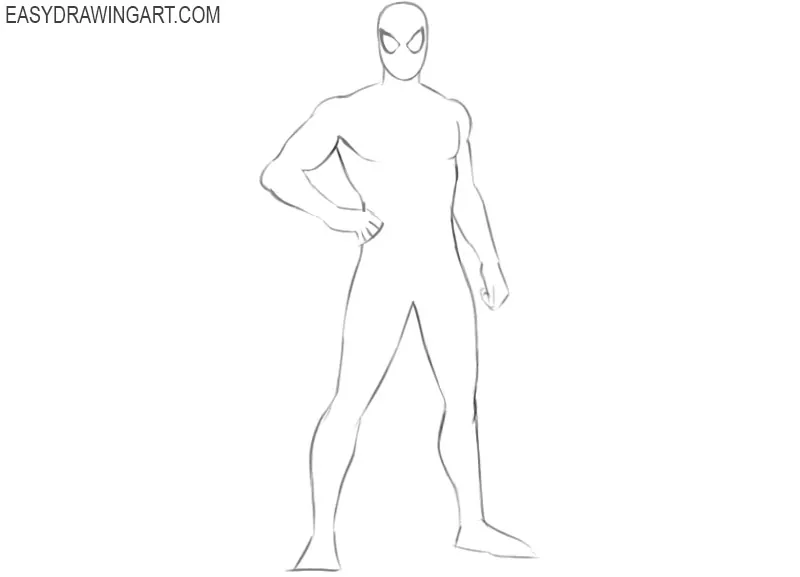 Step 6
Now we will mark the Spider-Man costume. You remember that it consists of red and blue elements. At this stage, we will draw the Spider-Man logo in the center of the chest and also draw the contours of the red part of the costume.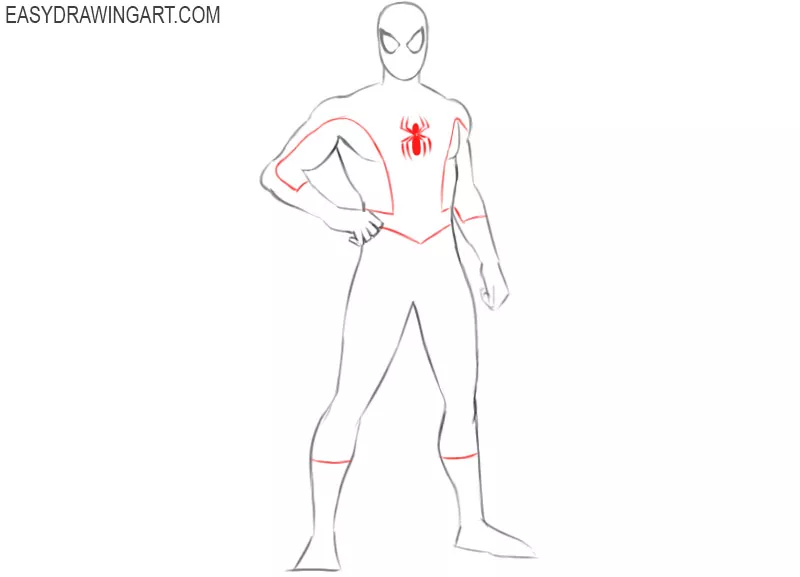 Step 7
Let's work with the web on a Spider-Man costume. On any costume of this superhero there is a pattern: the longitudinal lines of the web begin from the site that is above the nose between the eyes and, as it were, diverges throughout the body and limbs.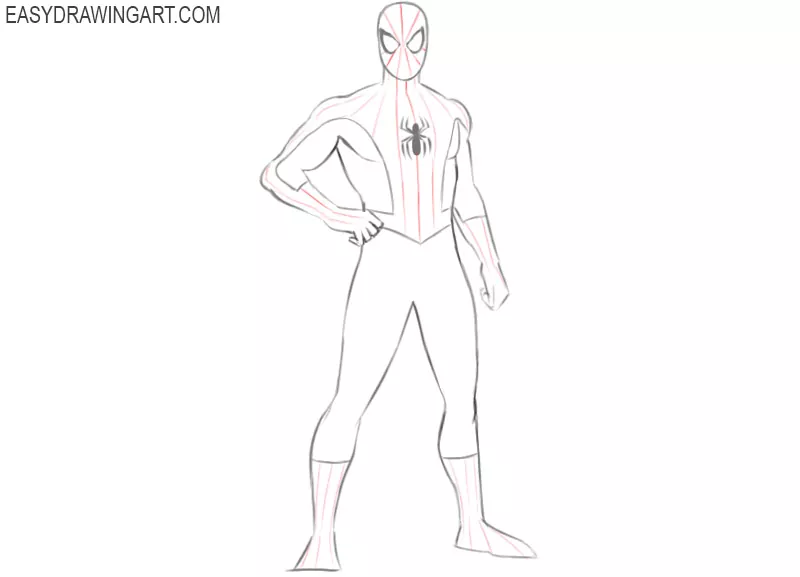 Step 8
Now draw the transverse lines of the web. The closer to the bridge of the nose, the denser these lines are. On gloves and on the feet, the web is also very tight.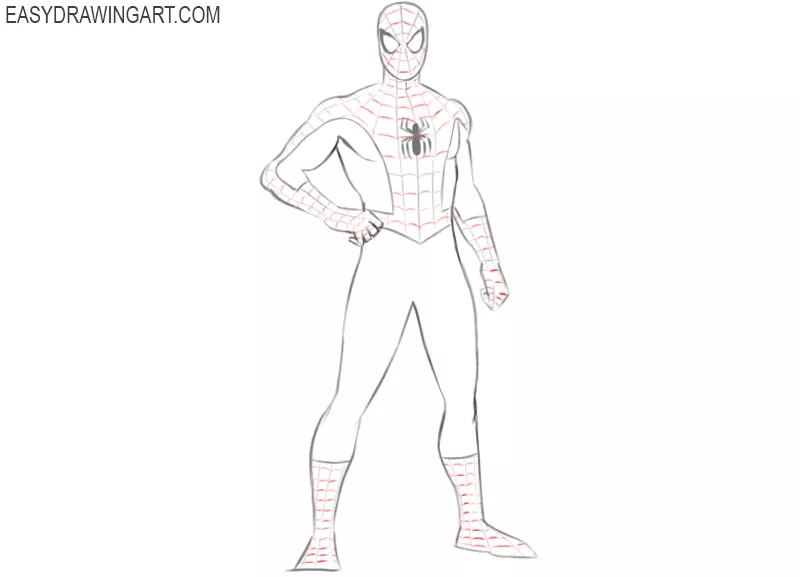 Step 9
Checking the figure of Spider-Man. We look closely at the logo, check the mask. We appreciate the proportions and physique. If you do not see errors or inaccuracies, you can remove excess lines.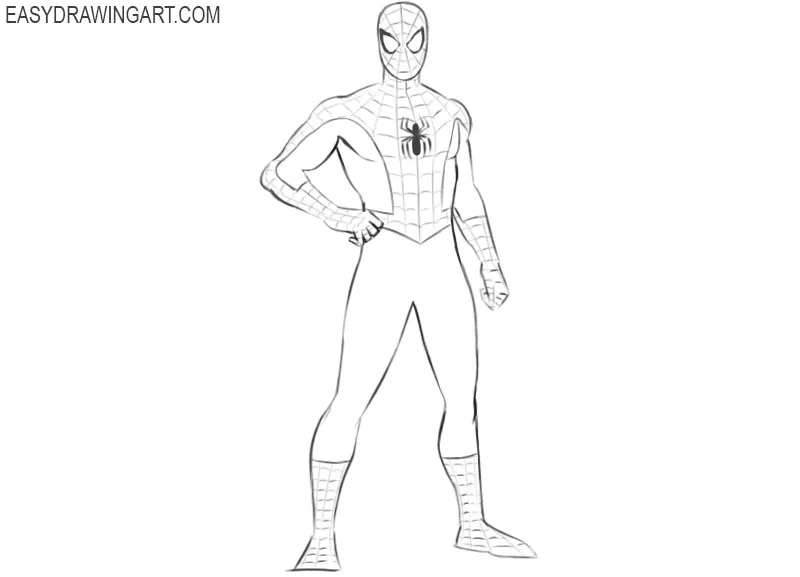 Step 10
We use red and blue colors to create a recognizable appearance of Spider-Man. The eyes should be white and the logo on the chest is always black.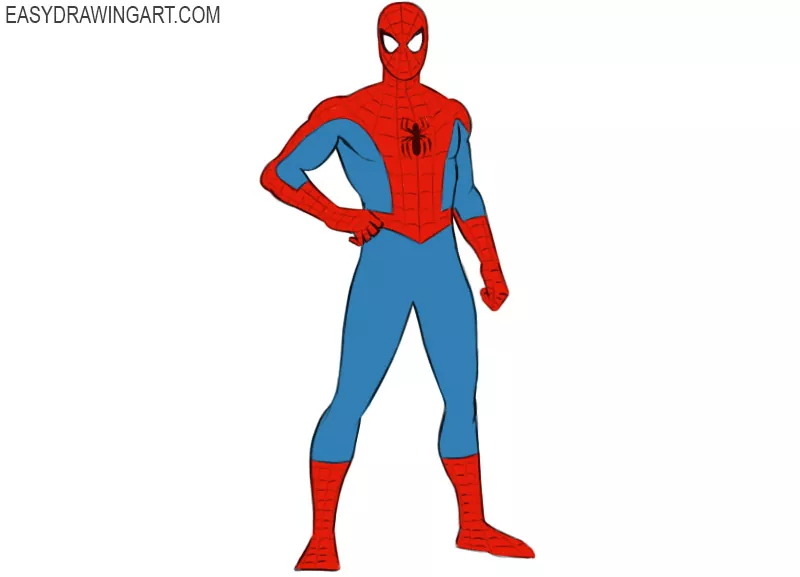 If you managed to draw this hero, you can try your skills in another drawing lesson about the superhero from Marvel. We are talking about Captain America.