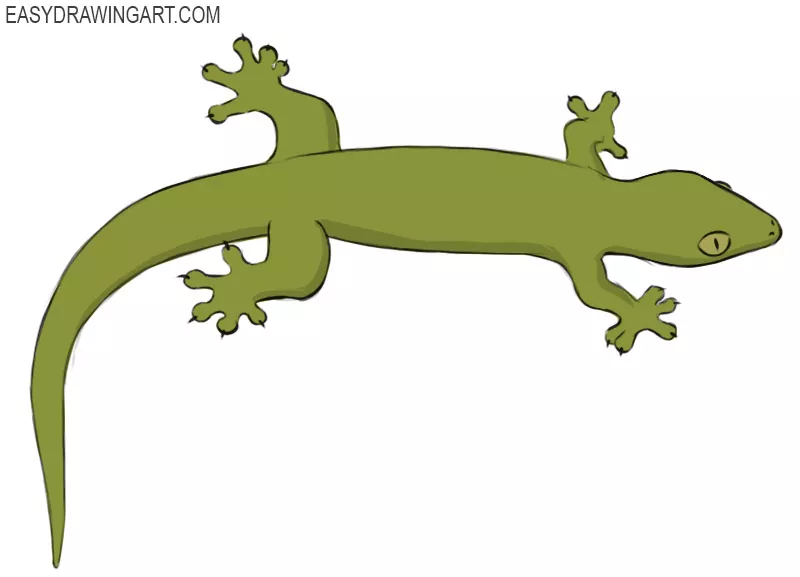 Do you like animals? We read your comments and we know that you want more lessons about these cute guys. That is why we have created a guide on how to draw a gecko
Step 1
There are several ways to outline the basic body contours of a small lizard. We chose to draw three small shapes, two of which are very close to each other.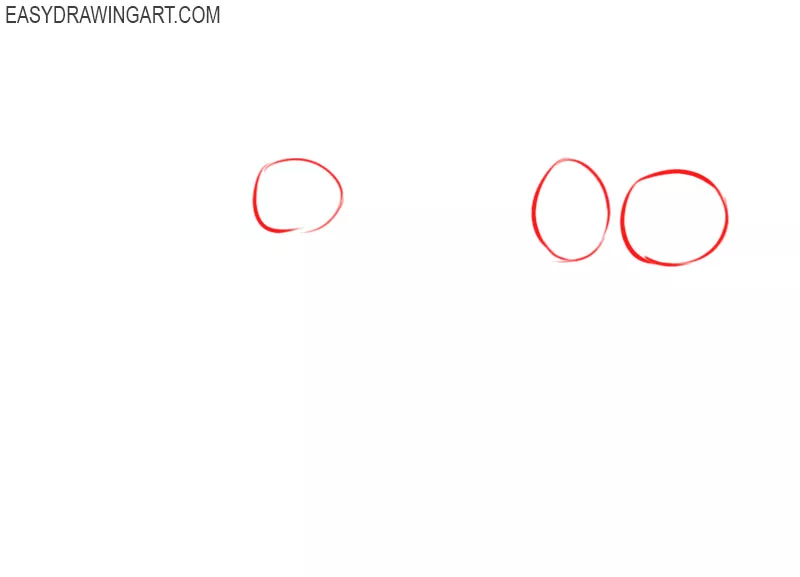 Step 2
So we connect the two shapes that are closest to each other using two short smooth lines. We will also outline the outlines of the pointed head of our lizard. Avoid narrowing too sharply.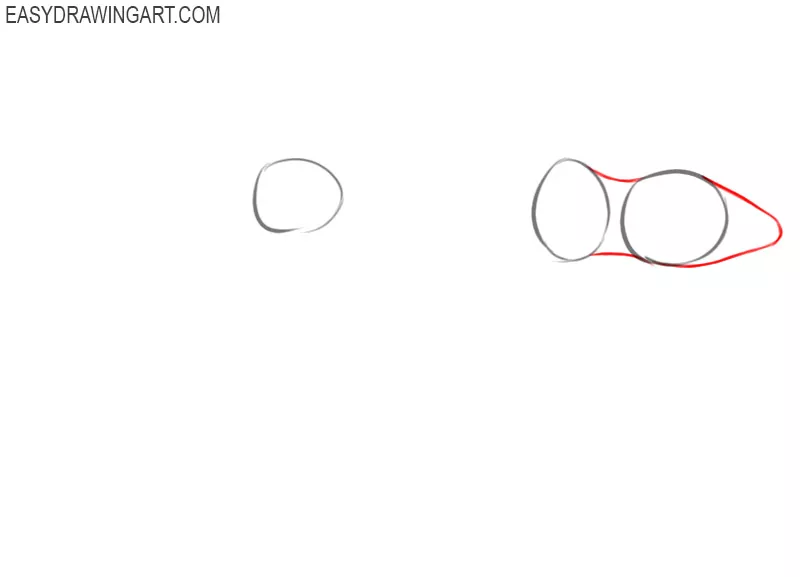 Step 3
And now the time has come for two figures that are distant from each other. In this step, we connect the two circular shapes that mark the edges of the torso to create a full body.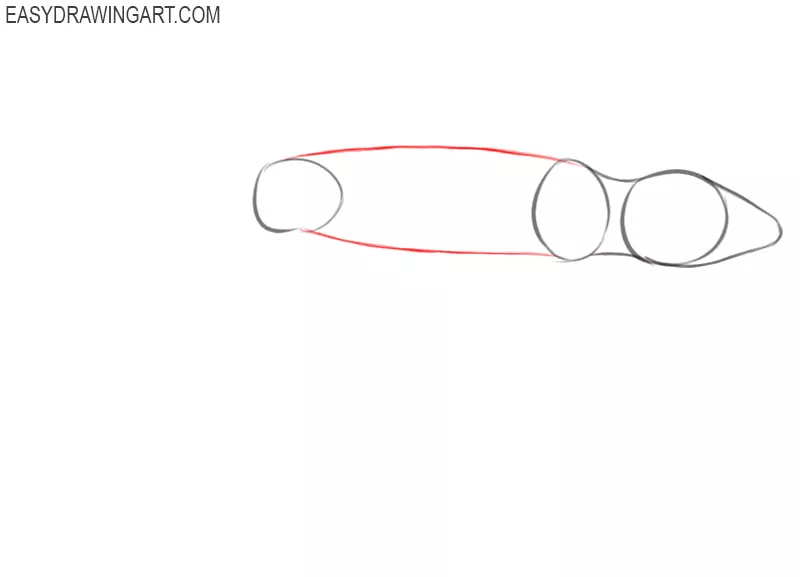 Step 4
Draw a long tail. You can independently determine the position of the tail, in our case the tail is downward. In any case, the tail should taper slightly distally.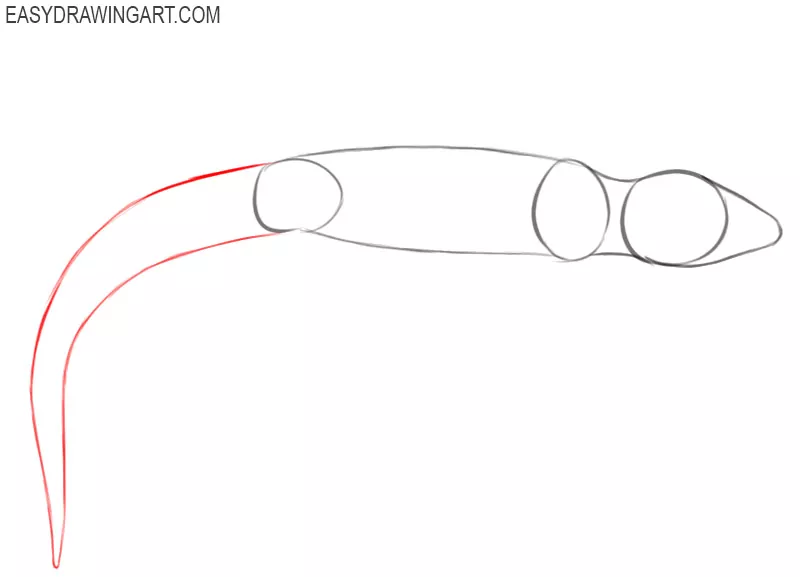 Step 5
Geckos are very fast animals. They move a lot thanks to their powerful paws and a mobile body. Let's sketch out the outlines of the paws in this step.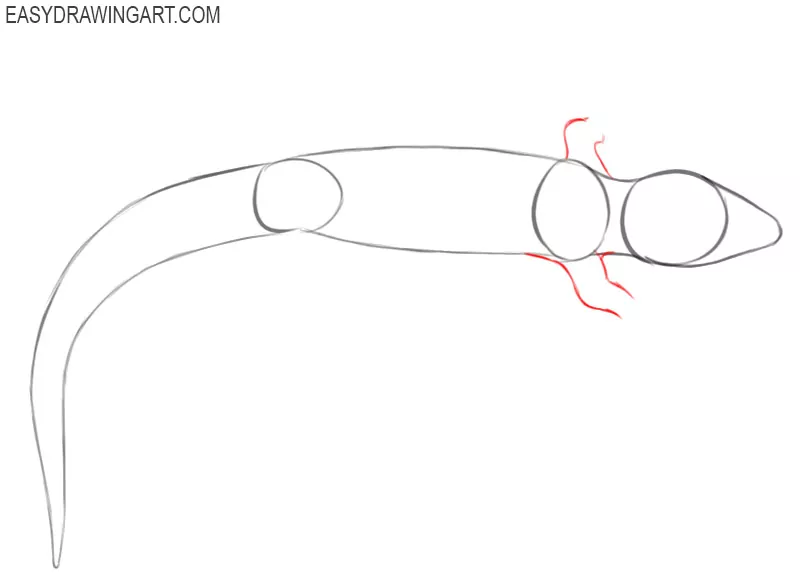 Step 6
So we continue the guide on how to draw a gecko. And now we outline the outlines of the rounded and rather wide fingers. The toes are positioned in different directions for maximum stability.
Step 7
And now we outline the contours of the hind limbs of our lizard. To do this, we will use smooth, wavy lines. Don't forget that we are looking at the gecko from above, so don't draw too long legs.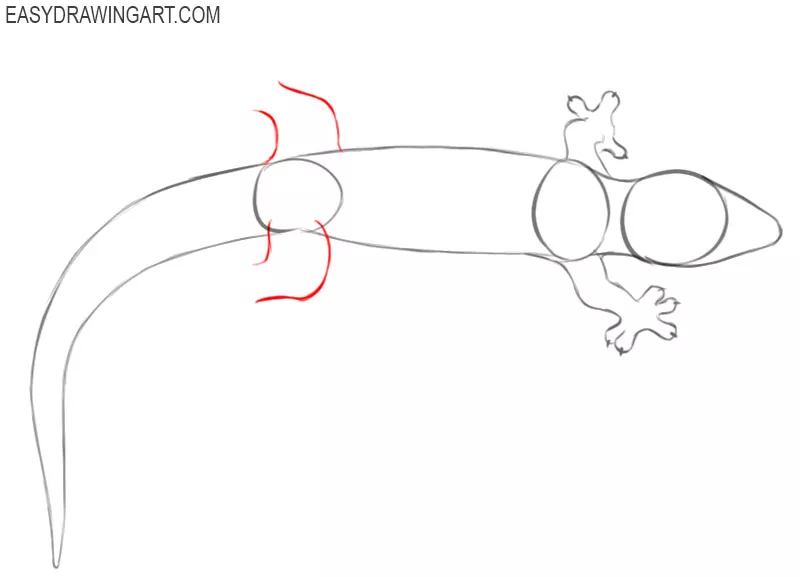 Step 8
The toes on a pair of feet are exactly what should be drawn in this step. Each toe has a small pointed claw. Please note that the fingers are different sizes as in our sample.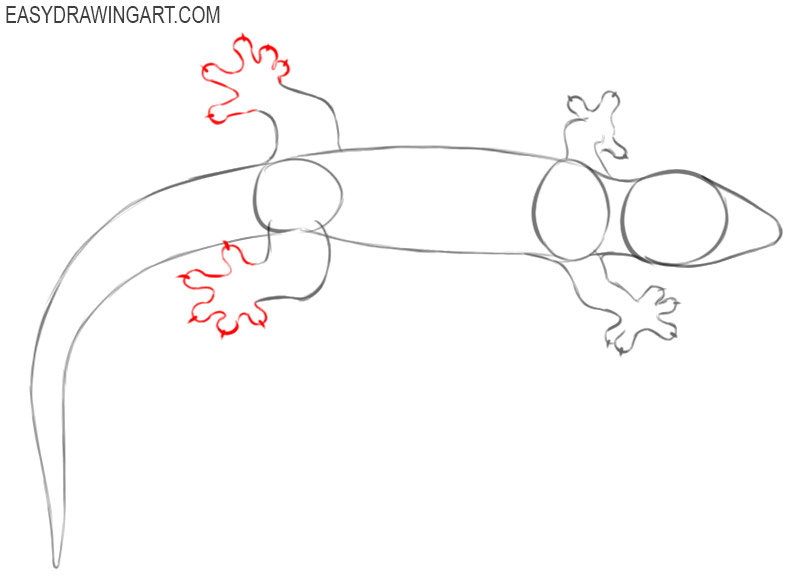 Step 9
This will be a very short and easy step. Now we will outline the outlines of the eyes and nostrils. The pupil of the eye looks like a normal vertical line.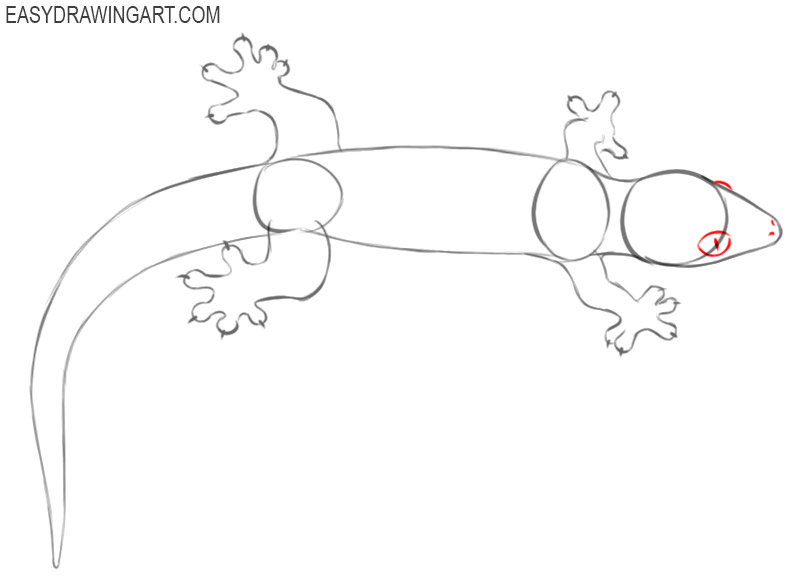 Step 10
If you do not see any inaccuracies, then you can skip this step. If you see incorrect proportions or shapes, you should correct this. The next stage is working with colors, so fixing something will be quite difficult
Step 11
You can choose any color for your gecko. We decided to go with the traditional light green color. A darker shade of this color is a great choice for lighter shadows.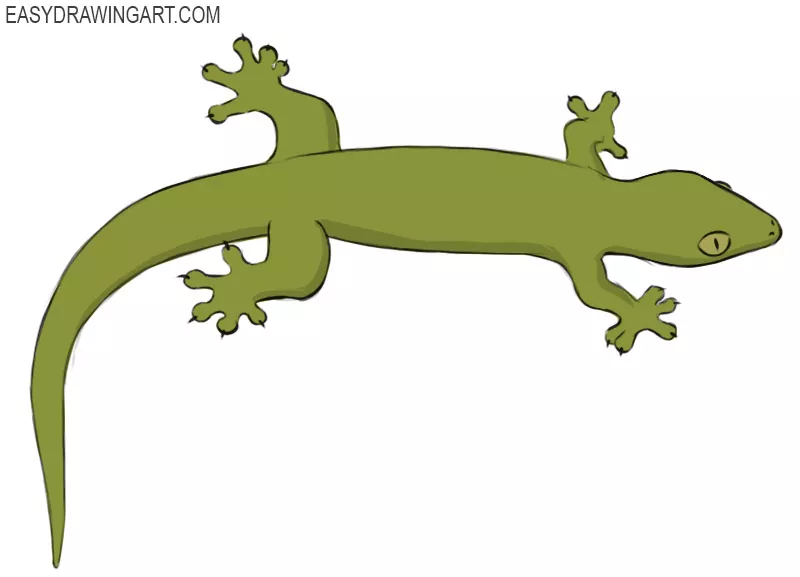 We hope this little guide was helpful to you. Do not forget to write to us about the difficulties you encountered while working with our lesson. We are looking forward to your feedback!