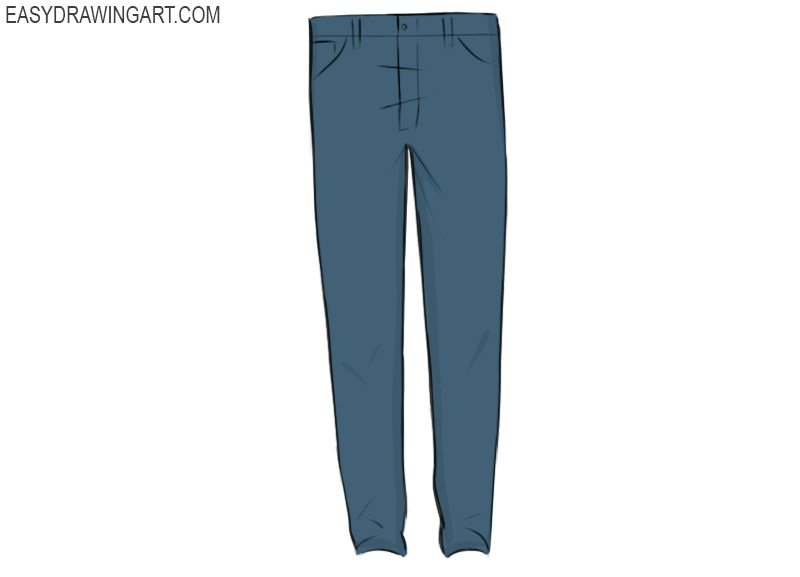 In this drawing instruction, the team of Easydrawingart.com will tell you how to draw jeans. This is a very popular item of clothing that you will definitely meet if you will draw real people or characters from a comic book.
For example, Captain America likes to wear jeans and T-shirts.
Step 1
First, we depict a long elongated trapezoid. Place this shape in the center of a piece of paper. Or put it at the bottom of a piece of paper if you draw these jeans on any character.
Step 2
Depict a long, elongated triangle at the bottom of the figure. This triangle should divide the monolithic figure from the last stage into a pair of legs.
Step 3
We strive to paint in a realistic style, right? Jeans cannot have edges that look like a perfectly smooth line. Therefore, we slightly round these lateral edges as in our sample.
Step 4
So we continue the drawing guide on how to draw jeans. Add small folds on the bottom of the legs. Adjust the bottom edges to make them more rounded.
Step 5
Let us draw a horizontal line in the area of the belt. Perpendicularly to this we will arrange a fly and a fastener. Do not forget to draw a pair of oblique lines as in our sample.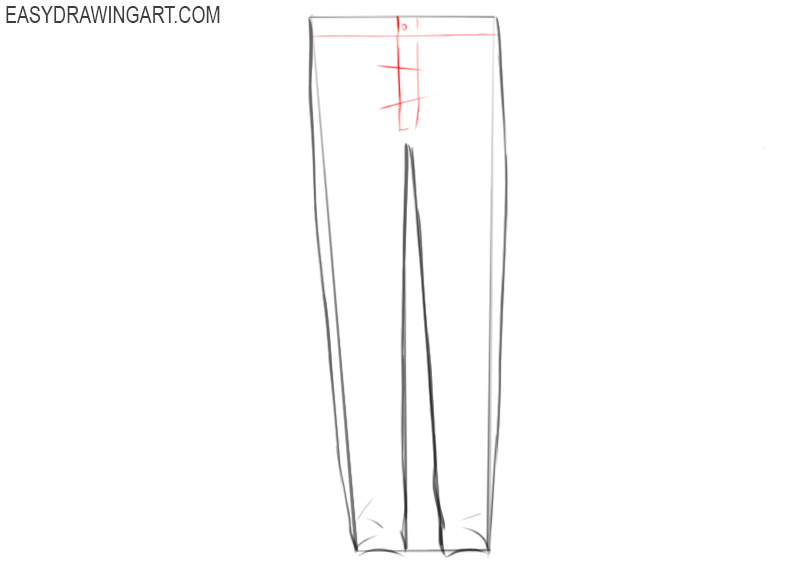 Step 6
We continue to work with folds. It is very simple actually because folds are ordinary lines. Also, we outline the contours of the pockets and a pair of oblique folds in the groin area.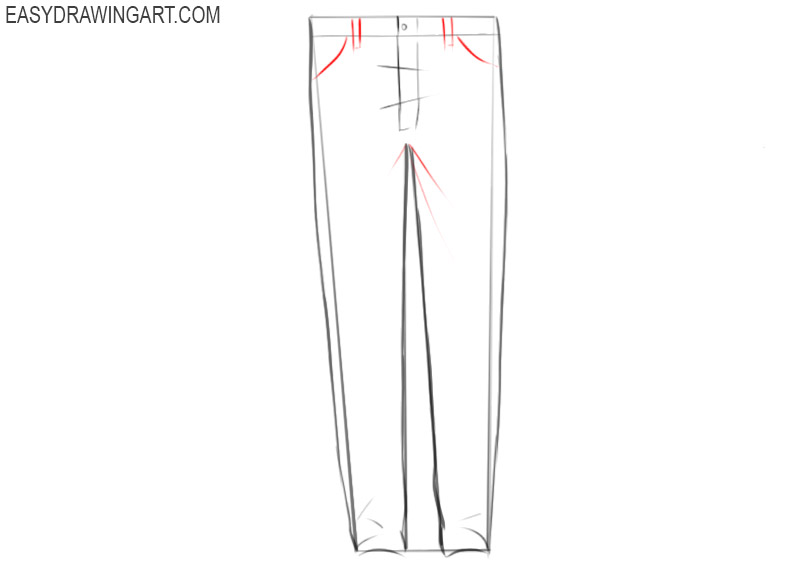 Step
We erase all the extra lines from our jeans. And we leave only the necessary lines of pockets and folds on the fabric.
Step 8
Use the usual dark blue to paint the jeans. Apply light shadows to the knees and the inside of the legs. You can color jeans not only in blue but also in any other, whether it is black, red or green.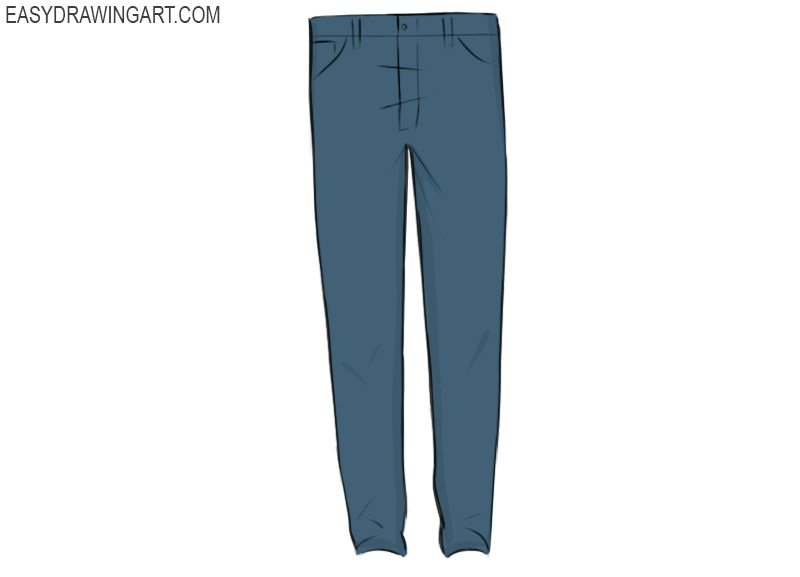 We think that it was very easy, and each of our readers could learn how to draw jeans. If you want to become a real professional designer of clothes, then be sure to visit our category called Clothes. There you will learn how to draw gloves, dresses, boots and more. And if you subscribe to us in social networks, you will be in the know about all upcoming instructions on Easydrawingart.com.