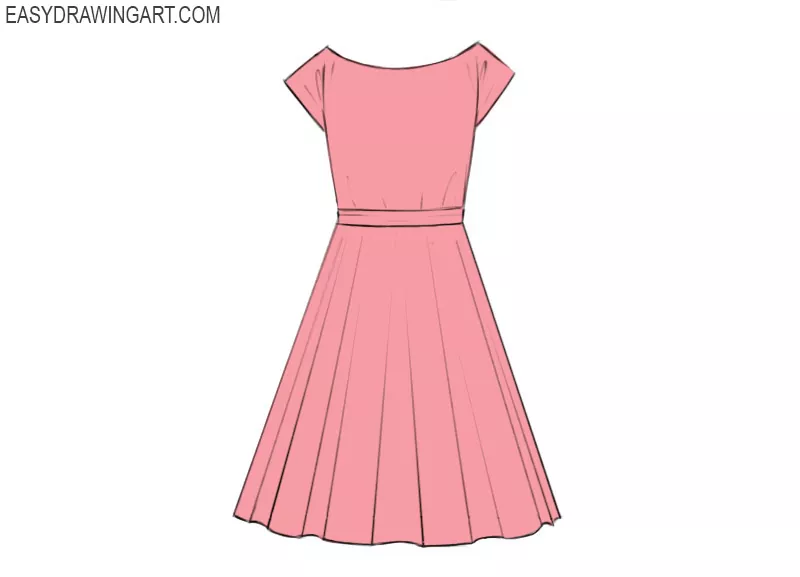 We love to show how to draw clothes, and our readers love to draw clothes according to our instructions. And to please the readers of Easydrawingart.com, today we will show how to draw a dress. Dresses come in many different types, but using the eight stages from this article, you can draw a variety of dresses.
Step 1
Start to draw a dress with a simple trapezoid tapering down. This will be the top of the clothing that covers the torso.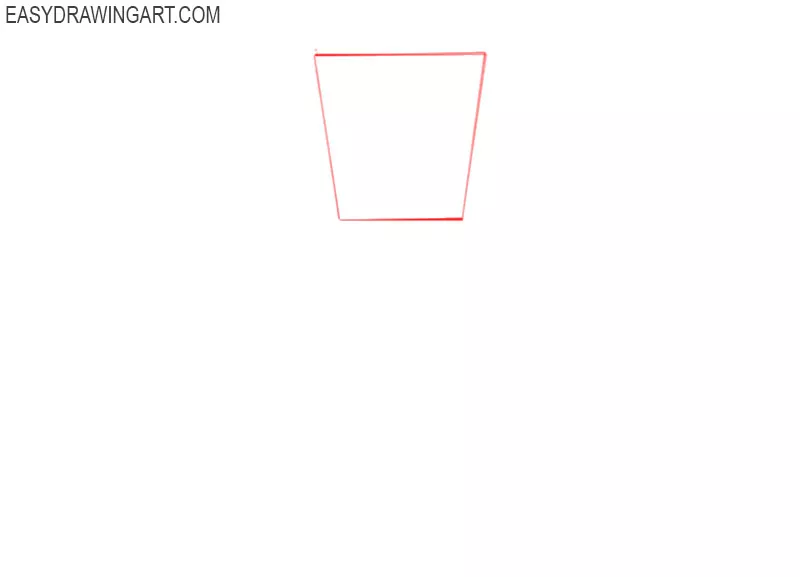 Step 2
Now depict another trapezoidal shape, which is under the trapezoid from the first stage. This will be the bottom of the gown.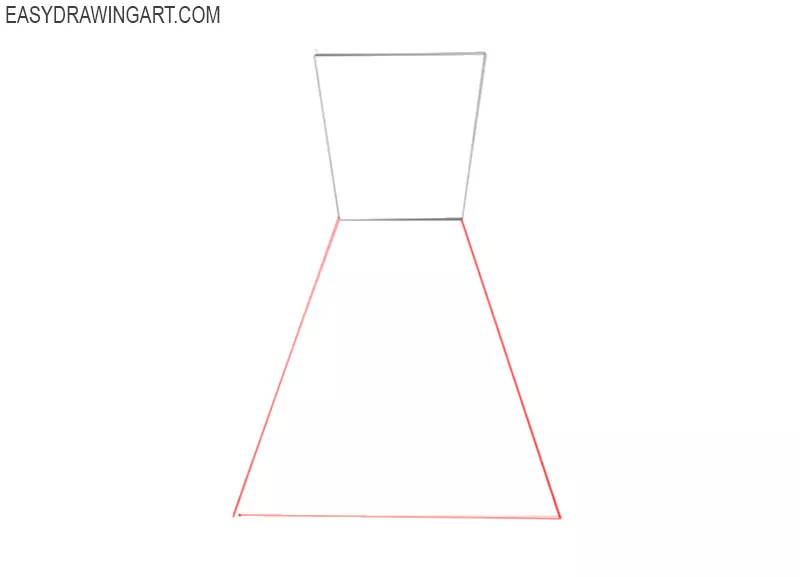 Step 3
Now depict a neckline. We made it in the form of an arc. Next, depict short sleeves covering the shoulders. Of course, you can change the appearance of the neckline and sleeves.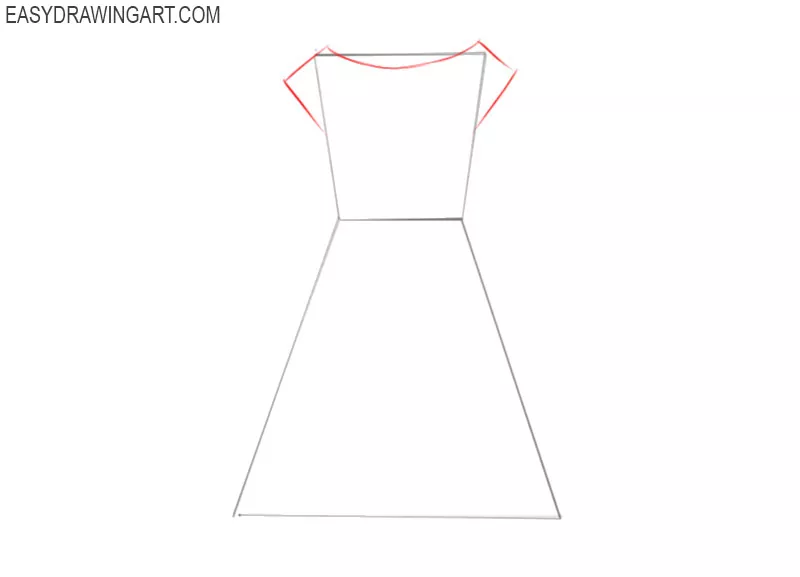 Step 4
Now depict a belt on the dress. Depict a fairly narrow belt, but you can make it wider, or add a bow or any other element. Next, depict the lower line of the dress.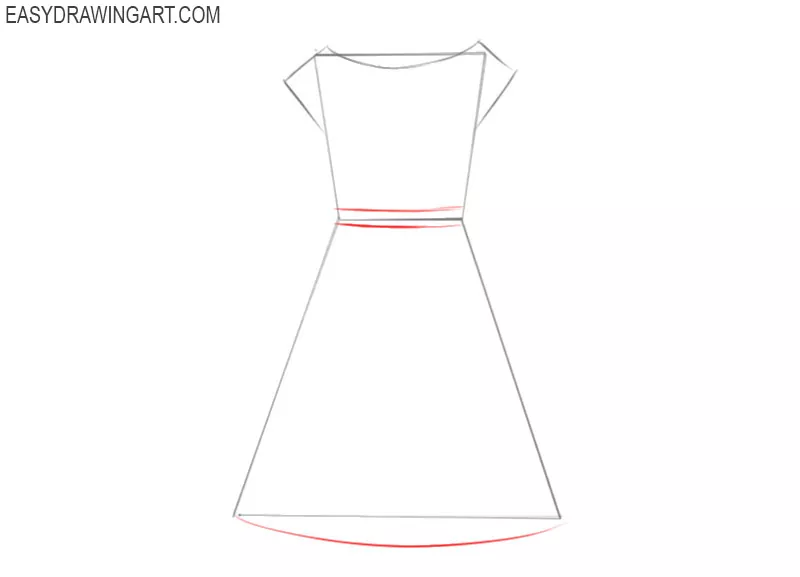 Step 5
Now, using a large number of lines running from the lower line to the waist, create folds. The folds should not be at equal distances from each other.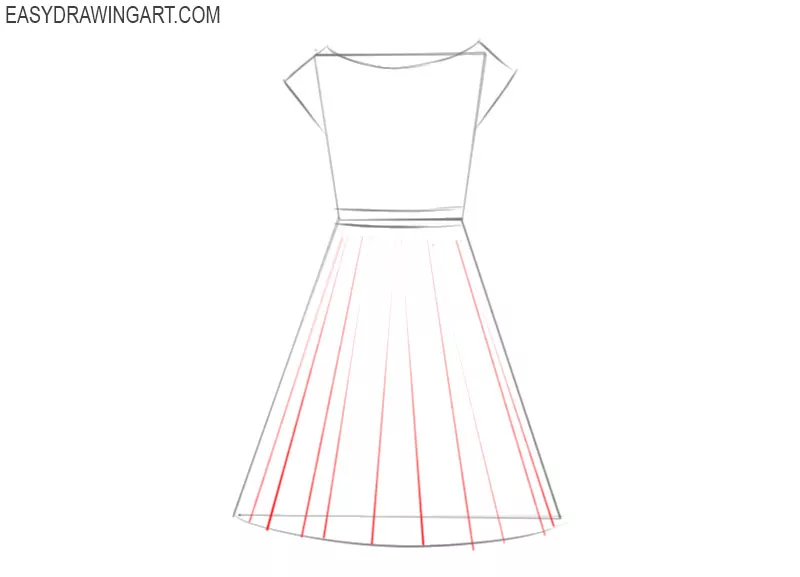 Step 6
Now, armed with an eraser, wipe off all guidelines from the dress drawing. Next, create the bottom edge of the dress using a winding line.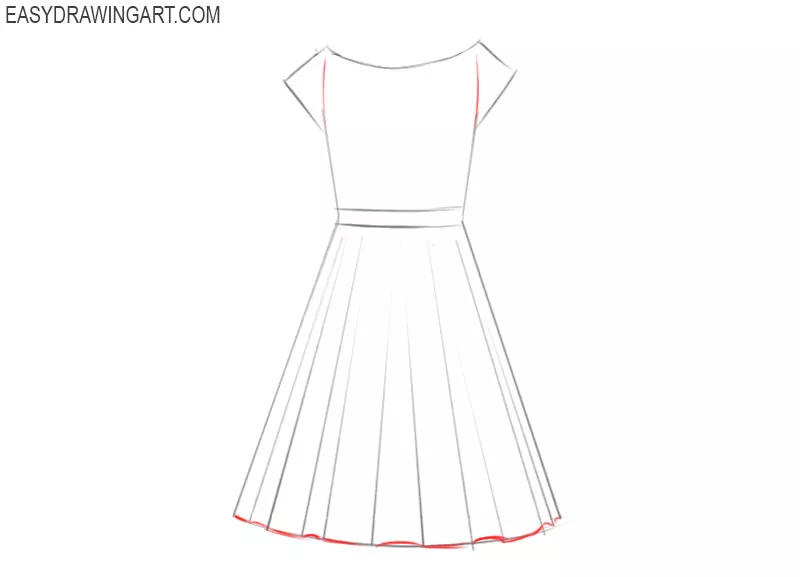 Step 7
Grab an eraser again and wipe of any remaining guidelines from your dress drawing. Trace the artwork with dark pencil or ink to make it more aesthetic and clean.
Step 8
It's time to paint the dress. We used pink, but you are free to use any other color to paint the dress. You can now add some shadows or patterns on the dress.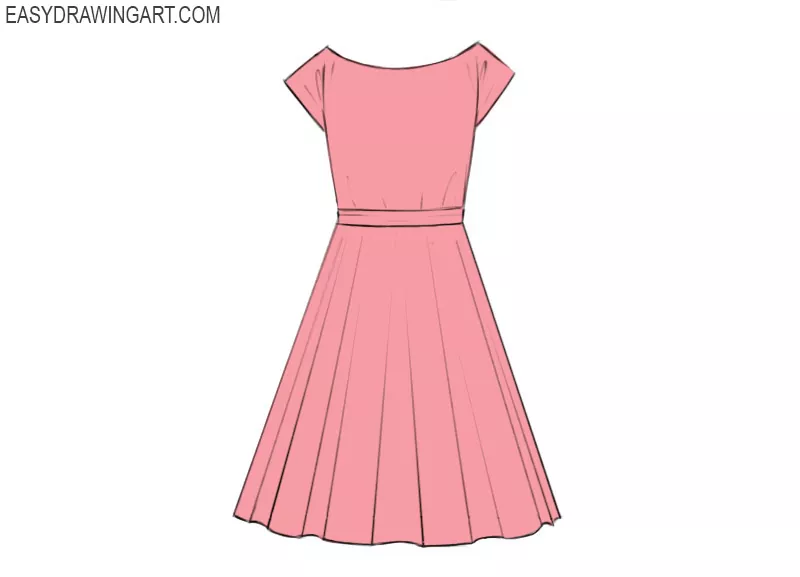 So, you went through eight stages, and now the readers of Easydrawingart.com know how to draw a dress. Be sure to visit our category called "Food", where you will find instructions about boots, glasses and much more.
Be sure to write to us what instructions you would like to see on the pages of our site. You can also follow us on Twitter, Facebook, and Pinterest to keep abreast of everything that happens on Easydrawingart.com.