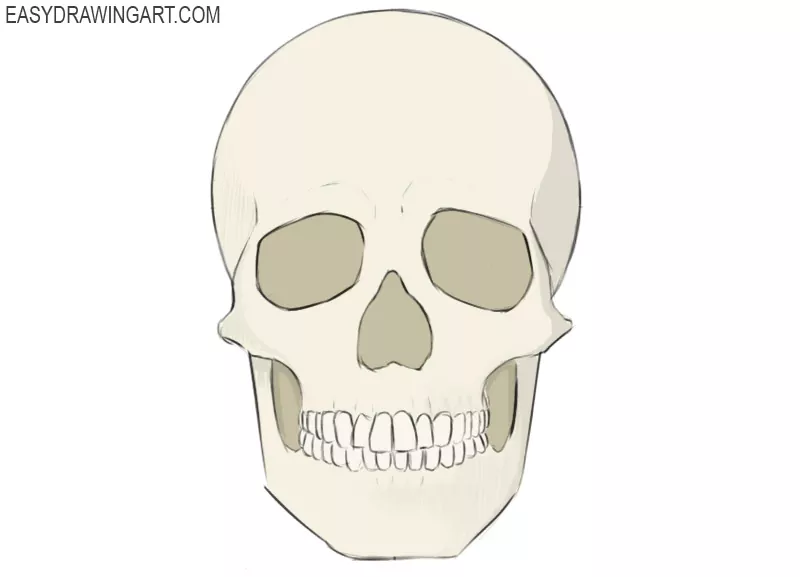 Previously, the team of Easydrawingart.com showed you how to portray a skeleton, and now we will show you how to draw a skull. This instruction will be very uncomplicated, and if you follow all the tips from the artists of Easydrawingart.com, you can easily learn how to draw a skull.
Step 1
So, to create the cranium, the first thing we do is create the main details. Let's start with simple geometric figures, depicting the upper part in the form of a ball, and the jaw in the form of a simple angular line.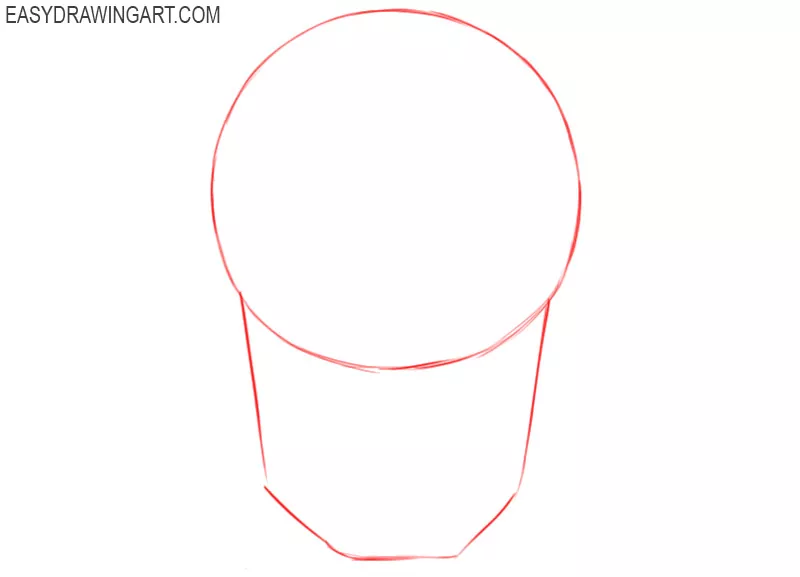 Step 2
In the center of the ball, depict a horizontal line for the upper edge of the eye sockets. A little lower depict another line for the bottom edge of the eye sockets. Using several lines, depict the location of the nose and teeth.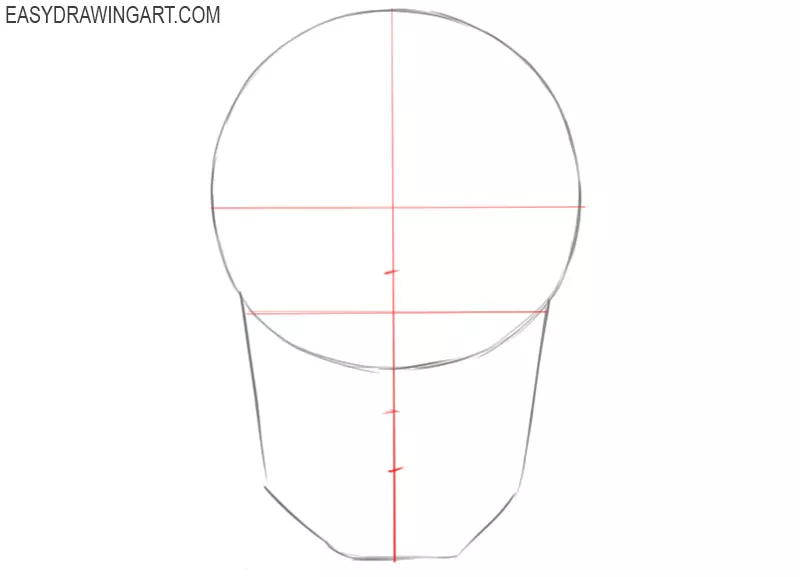 Step 3
Let's get down to the details now. Being guided by two vertical lines from the second stage, depict the eye sockets. Finish this stage depicting the nasal concha.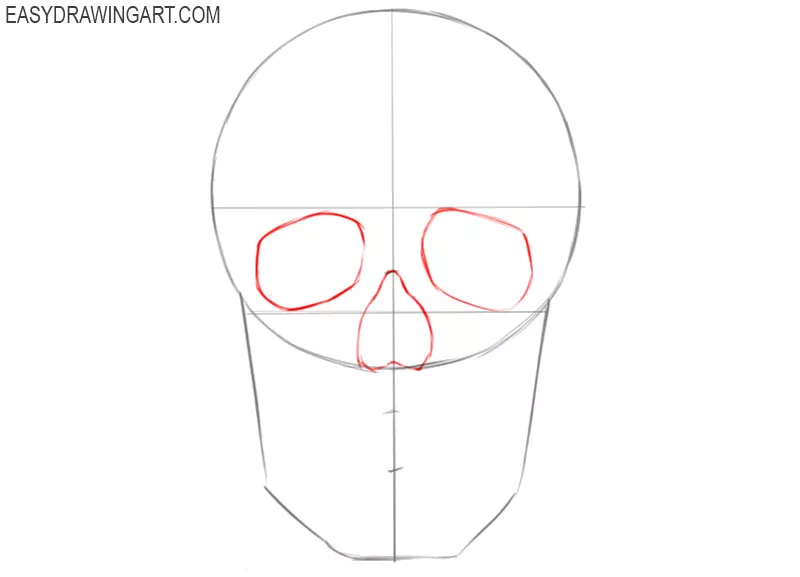 Step 4
Now, using smooth lines, depict the zygomatic bones and lateral parts of the upper jaw. In the same stage, depict the top part of the bottom jaw.
Step 5
So, let's now depict the upper teeth. Start with the front pair of teeth, which are larger than the rest, then depict all subsequent teeth.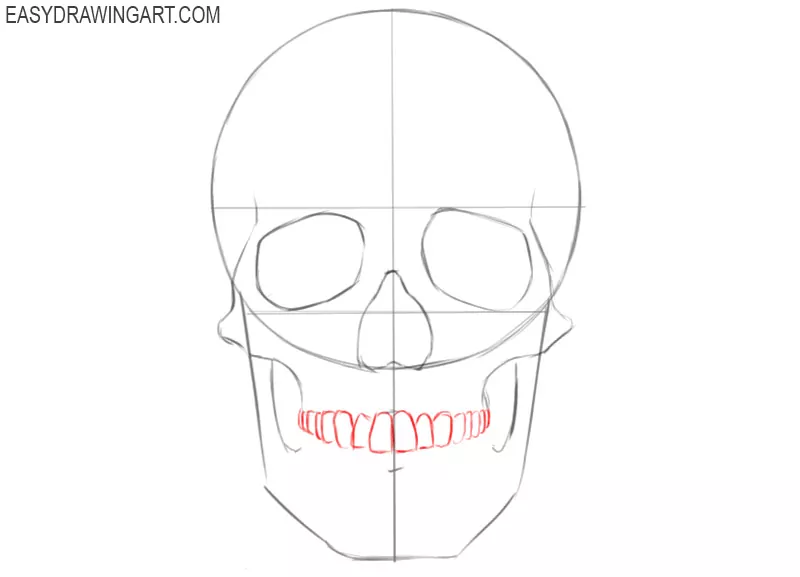 Step 6
Now let's portray the lower teeth, which are partially covered by the upper. Starting from the next stage we will deal with the final details.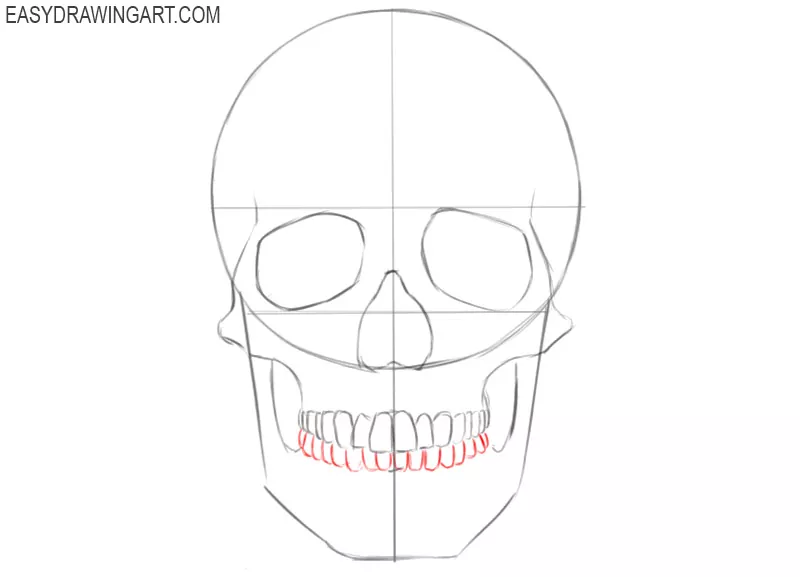 Step 7
Now armed with a simple eraser, wipe off the guidelines from the skull drawing. Trace the image with a darker pencil or ink and add some additional final lines.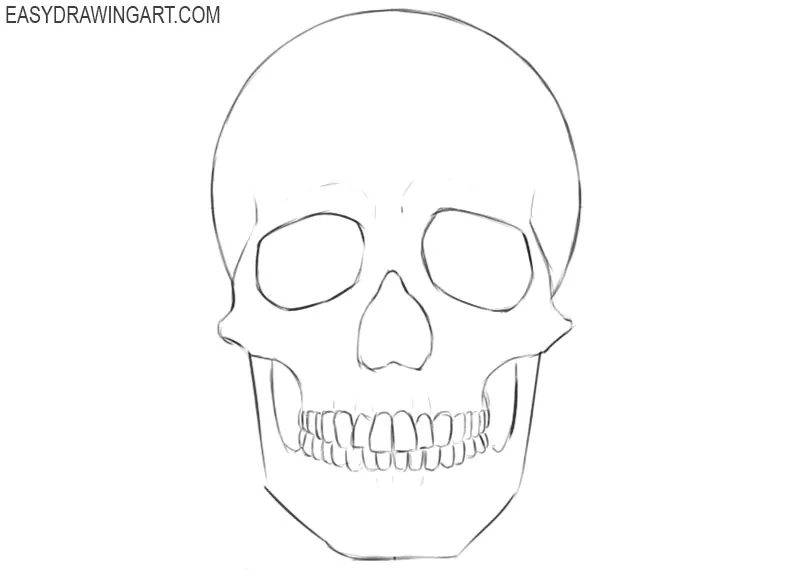 Step 8
Take the ivory color and paint the skull. Darken the inner surface of the eye sockets, nose, and oral cavity. Add shadows and highlights to make the cranium drawing look more voluminous and beautiful.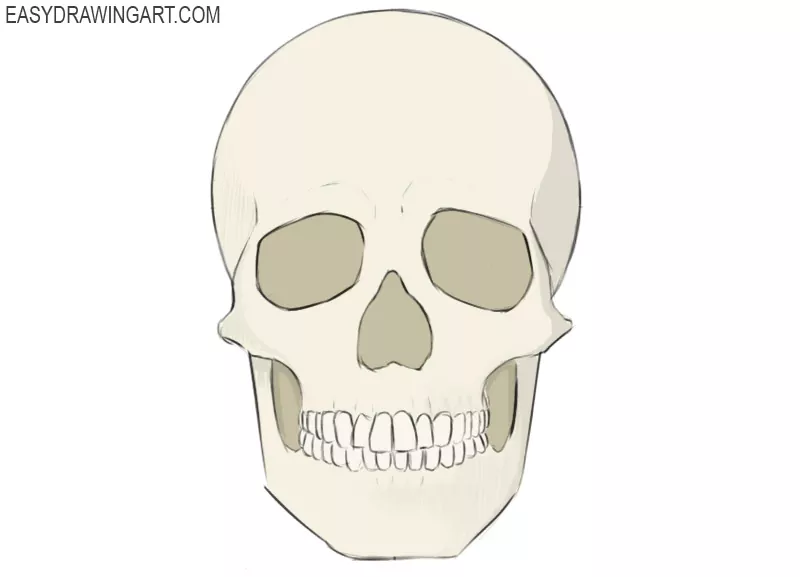 The team of Easydrawingart.com believes that the instruction on how to draw a skull was very simple and understandable for everyone. Was this so? Write to us about this, in the comments section.
To deepen your knowledge in portraying a skull, try to depict the skull as part of a still life, placing it next to a book and candles.
In addition to all this, the team of Easydrawingart.com is waiting for your subscriptions on social networks. There you will find a whole sea of a variety of interesting arts and sketches.