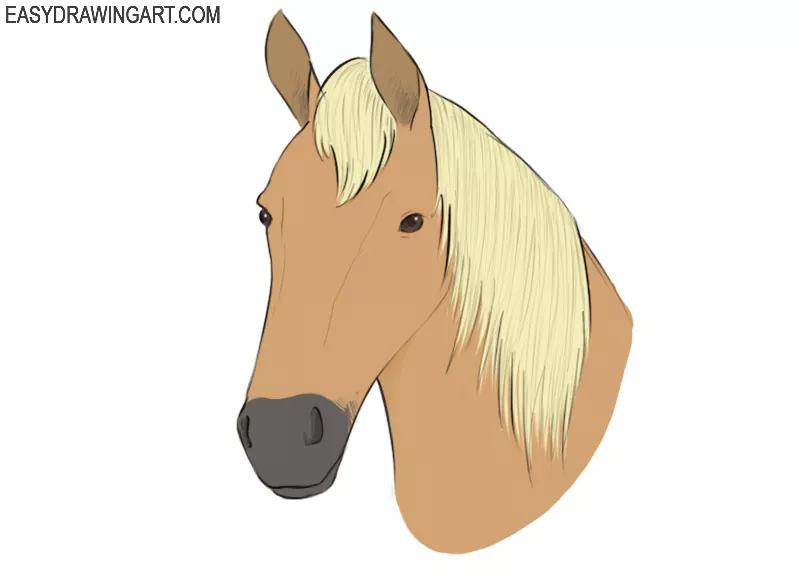 Do you want to learn how to draw a horse head? If you are already on this page, then you most likely really want to learn how to draw a horse's head.
This instruction will be incredibly simple and will consist of ten stages, all the new lines in which we painted in red, so that even the most inexperienced artist can draw a horse face.
Step 1
Let's start by portraying the head as a large ball. After that, use the arcuate line to depict the backbone. The lines of this stage should be as light and loose as possible.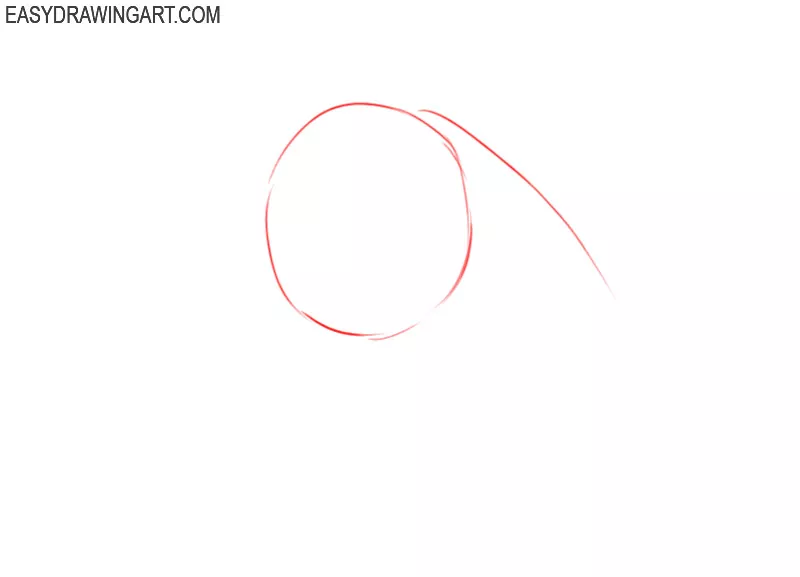 Step 2
Starting from this stage we will use darker and sharper lines. So, in this stage, portray the long muzzle and front surface of the neck.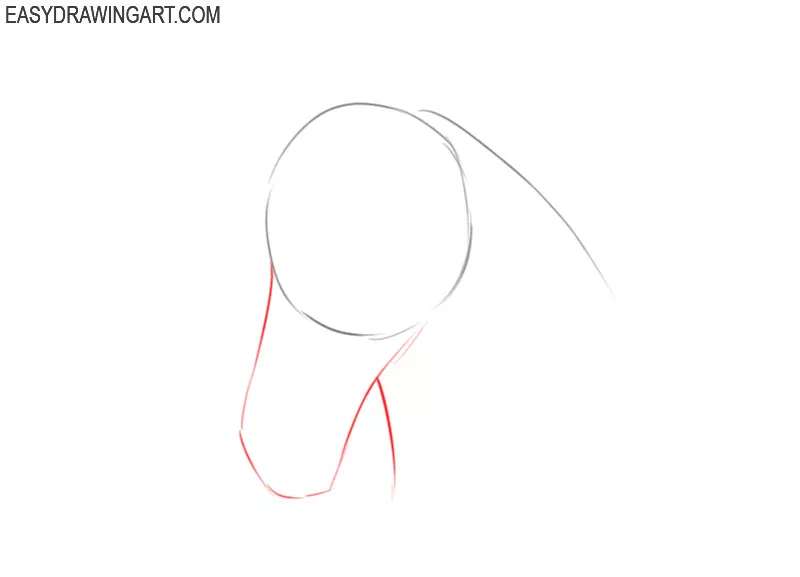 Step 3
Let's now move on to the top of the head and depict the ears. Repeat their shape exactly as in the example from the artists of Easydrawingart.com.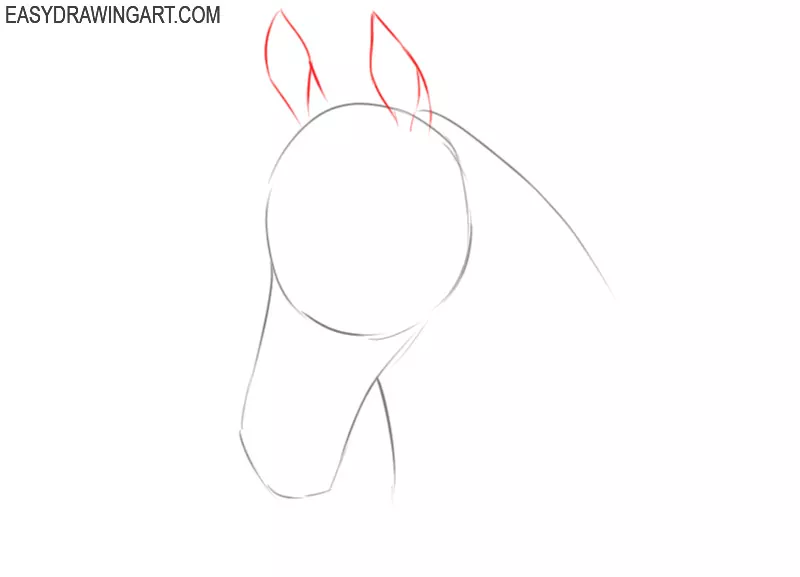 Step 4
Now, using a pair of oval figures, portray the eyes. After that add creases around the eyes. Please note that the eyes are far apart.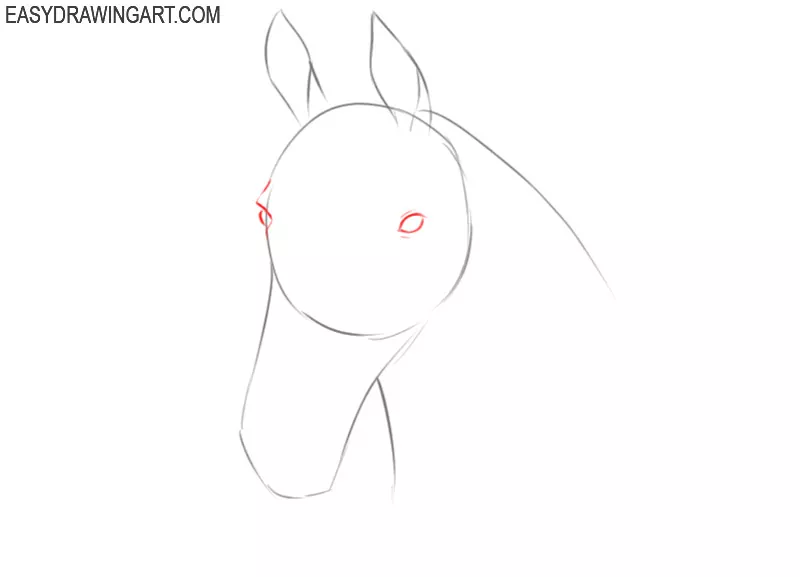 Step 5
Now again turn to the muzzle and depict a mouth. Then after that, portray the nostrils. Try to repeat everything exactly as in the sketch below.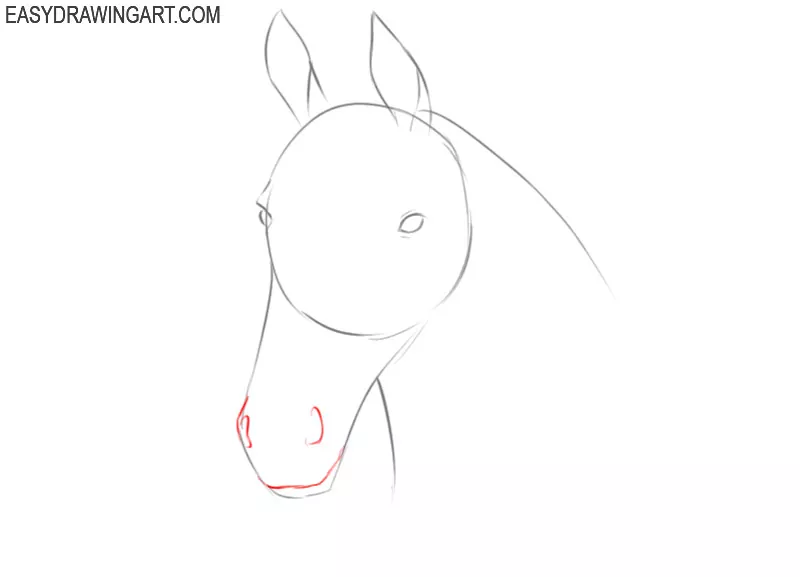 Step 6
Now let's start to draw a mane. With the help of long and smooth lines, portray hair between the ears. At this stage the hairstyle looks like a guy's hairstyle, right?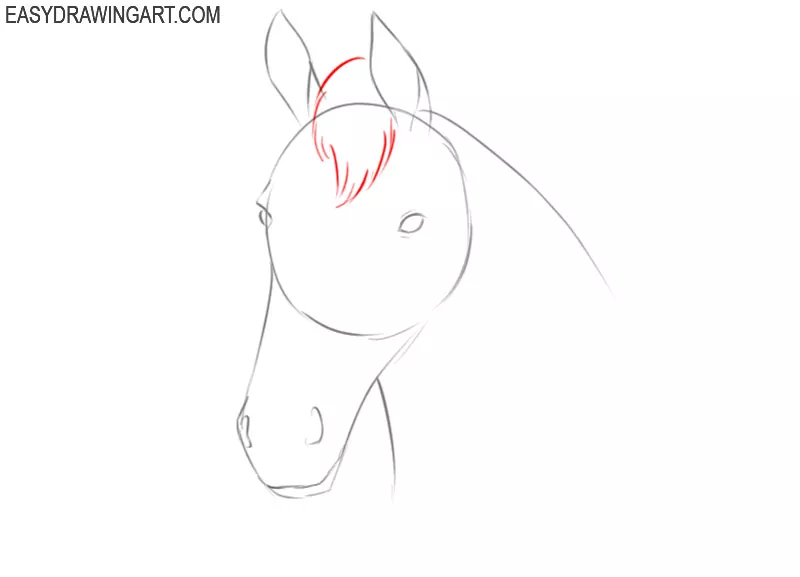 Step 7
Now let's move to the neck and portray the mane in this area. The lines should be long and smooth. Try to depict hair from roots to ends.
Step 8
Now use an eraser to get rid of the auxiliary lines from the horse head drawing. Trace it with beautiful dark lines and go to the next stage of the instruction on how to draw a horse head.
Step 9
Let's now give the artwork a more beautiful and detailed look. Using long lines, portray a hair texture. Recall that the hair must be portrayed from the roots to the tips.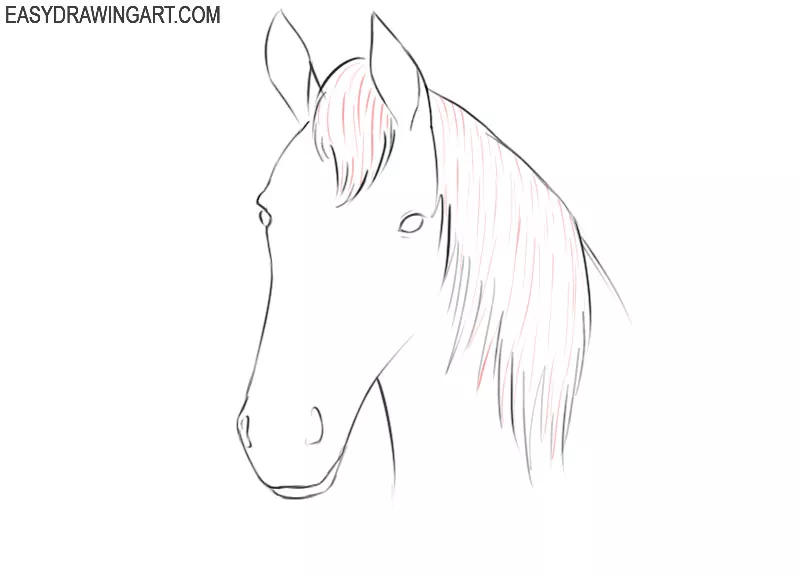 Step 10
Now let's paint the horse head. Horses come in many different colors, so you can paint the horse head either in the colors shown in the example below or in any other color.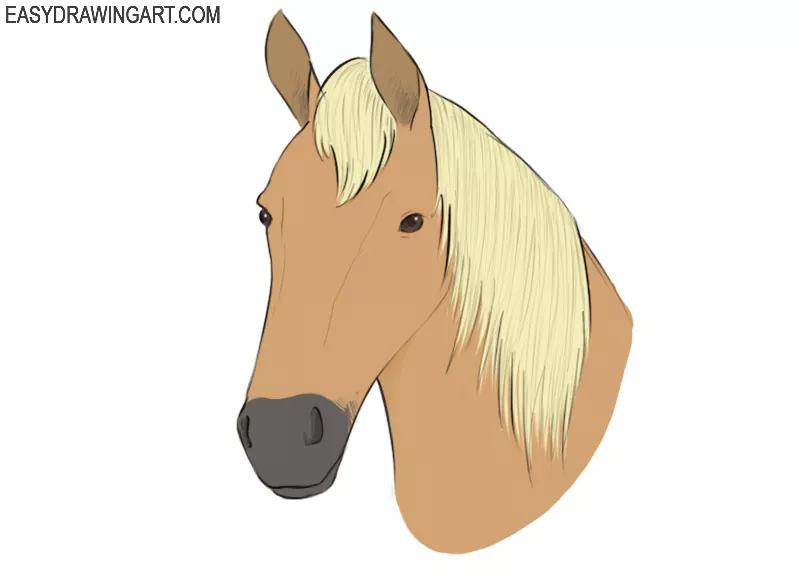 So we got to the very end of the instruction on how to draw a horse head. Try to portray some other animals, such as a cheetah and a crane.
In addition, write to us your opinion about this instruction and about Easydrawingart.com as a whole, because we read all your comments and respond to many of them.