How to Draw a Christmas Tree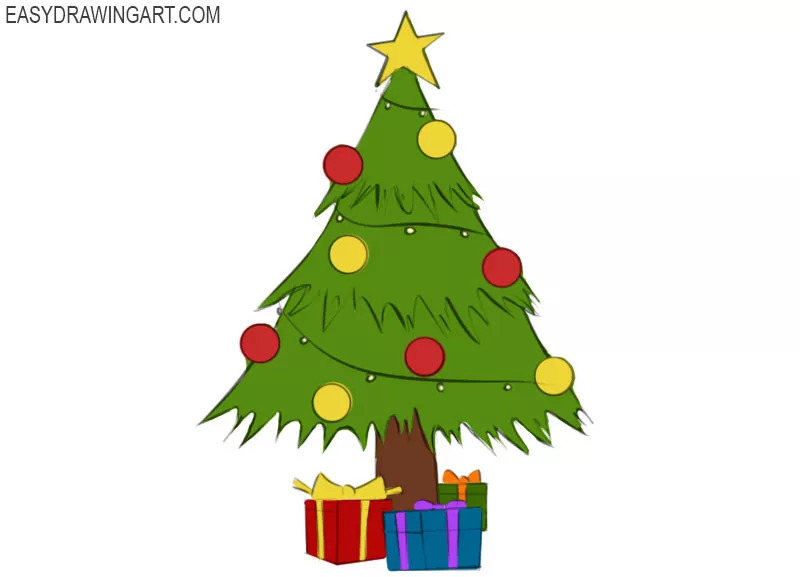 Do you like to draw trees? In this simple instruction, the team of Easydrawingart.com will show you how to draw a Christmas tree. This instruction consists of nine super simple stages, all new lines of which are highlighted in red.
So, prepare your favorite art tools. It can be both a pencil with paper and a graphics tablet. Now scroll down this page just below and delve into the process of learning how to draw a Christmas tree.
Step 1
Let's start drawing a Christmas tree with an ordinary triangle. It can be either as in our example or narrower and elongated.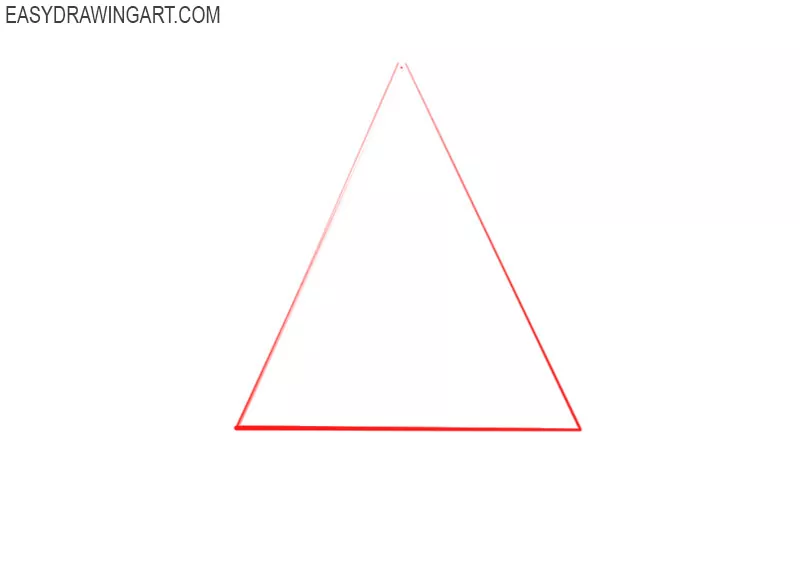 Step 2
Now depict the trunk of the Christmas tree in the form of a simple rectangle. By the way, to check the proportionality of your Christmas tree drawing, just look at it through the mirror, and all errors will immediately become noticeable.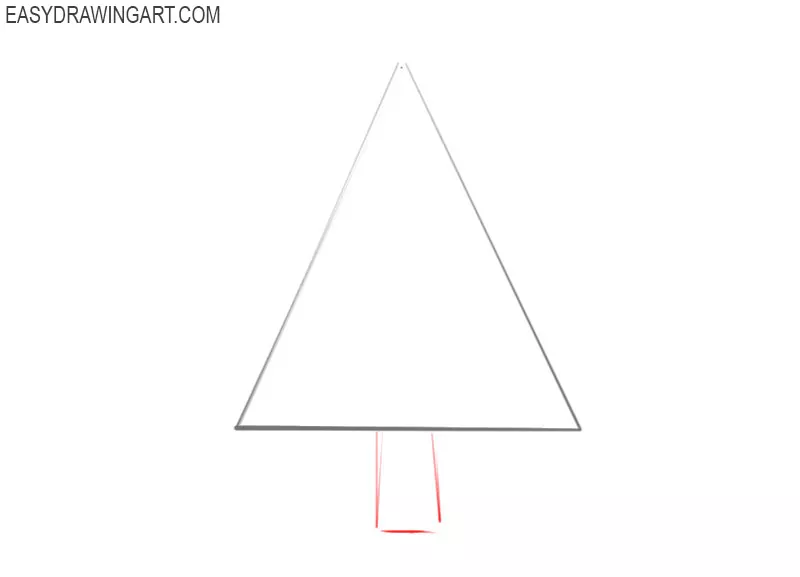 Step 3
Now depict the conifer tree texture as shown in the sketch from the artists of Easydrawingart.com in the example below.
Step 4
At the very top of the Christmas tree, depict a star or some other beautiful object, such as a spire or a beautiful bow.
Step 5
At the foot of a tree, depict some boxes. You can make boxes of different sizes, because in one of them there can be a book, in the other boots.
Step 6
Let's make the boxes more beautiful and festive. Depict bows and bandages on the boxes. You can also depict some pretty patterns on the boxes.
Step 7
Depict several circles of the same size in random order. Balls should be perfectly even and smooth. You can make more or less balls than in our example.
Step 8
Now depict some diagonal lines as the artists of Easydrawingart.com did. On these lines, create light bulbs in the form of small balls of the same size.
Step 9
Paint the Christmas tree green and the bark brown. You can paint all other details in any color. We chose yellow and beautiful red, as we consider this the most Christmas colors.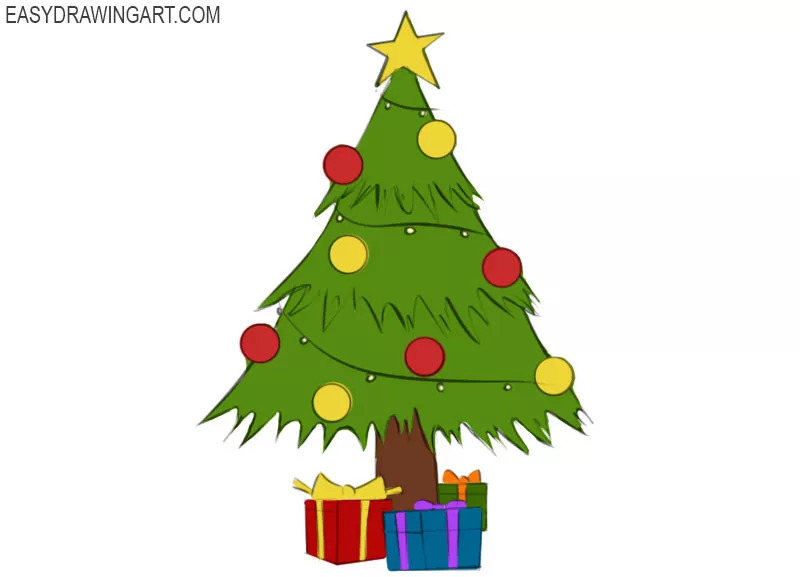 The lesson on how to draw a Christmas tree came to an end. Write to us if this instruction was simple and straightforward. Also, write to us what other art instructions you would like to see on the pages of Easydrawingart.com.
By the way, if you have not subscribed to us on Pinterest, Facebook and Twitter, do this so as not to miss a single new lesson from Easydrawingart.com.