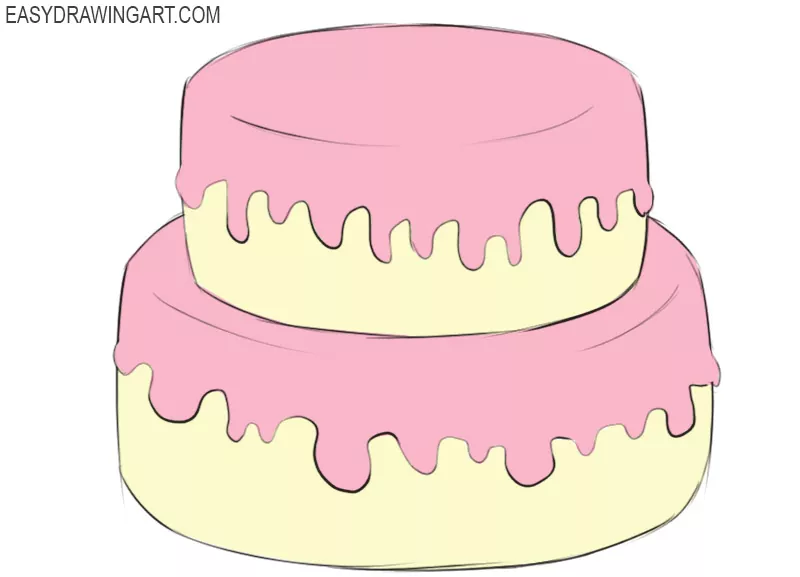 Are you looking for a simple instruction on how to draw a cake? If so, then you found what you were looking for. With this super simple tutorial, you can draw a cake easily and very quickly. The team of Easydrawingart.com shows how to draw different objects in the simplest way. We divide the process of creating a work of art into several simple stages (in this case, six steps) and paint all the new lines in red.
So, if you have already prepared your art supplies, then let's start the instruction on how to draw a cake.
Step 1
To begin with, depict an oval with flat sides. Do not try to make the lines too dark and clear, because in the next stages we will have to wipe off most of these lines.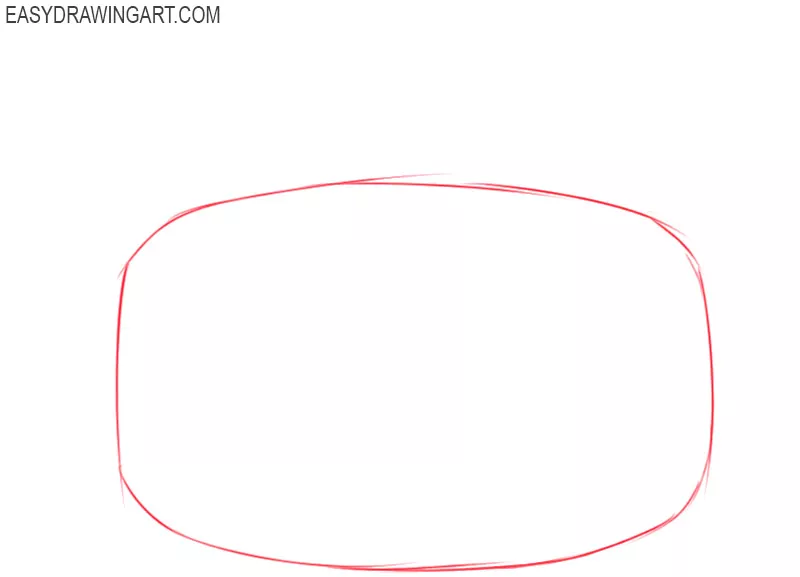 Step 2
Above the geometric shape from the previous stage, depict another one of the same, but a little smaller. You can slightly change the look of your cake and make it flatter or taller.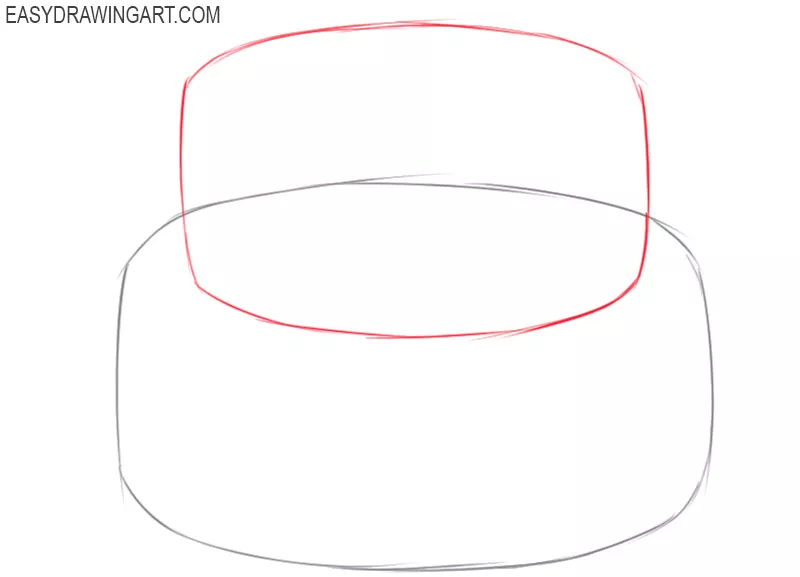 Step 3
Using two winding lines, depict glaze on both levels of the cake. Repeat everything either as in the example drawn by the artists of Easydrawingart.com, or come up with your own look of the glaze.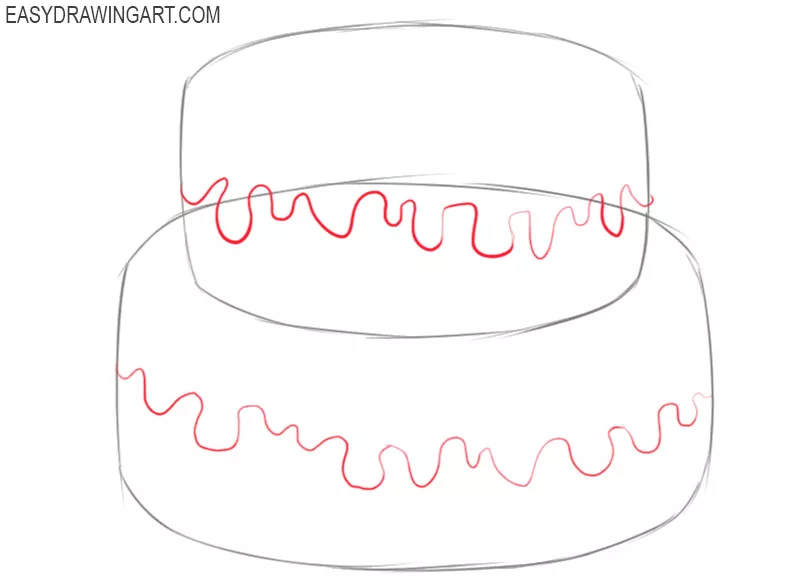 Step 4
This is probably the easiest stage of the instruction on how to draw a cake. To make it more voluminous, depict a pair of lines on both levels.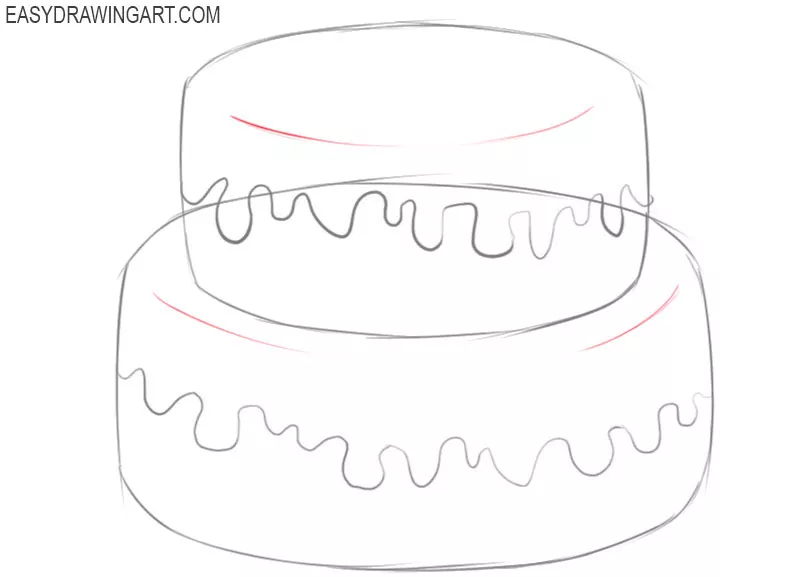 Step 5
Temporarily set aside the pencil and pick up an eraser to wipe off all guidelines from the cake drawing. Now take the pencil again and trace your artwork, making it more clear, voluminous and aesthetic.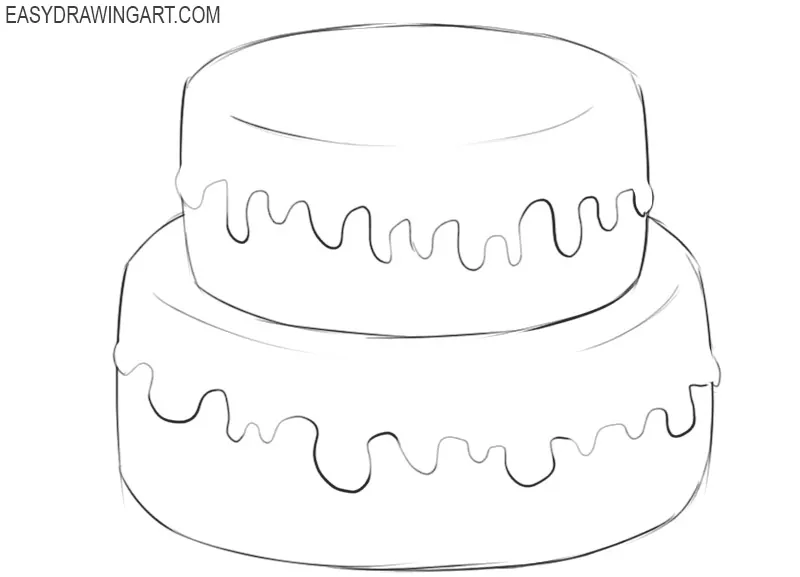 Step 6
Now let's paint the cake. You can use any color, but we decided to choose a very beautiful combination of cream and pink. You can also add some shadows to make your cake drawing even more voluminous.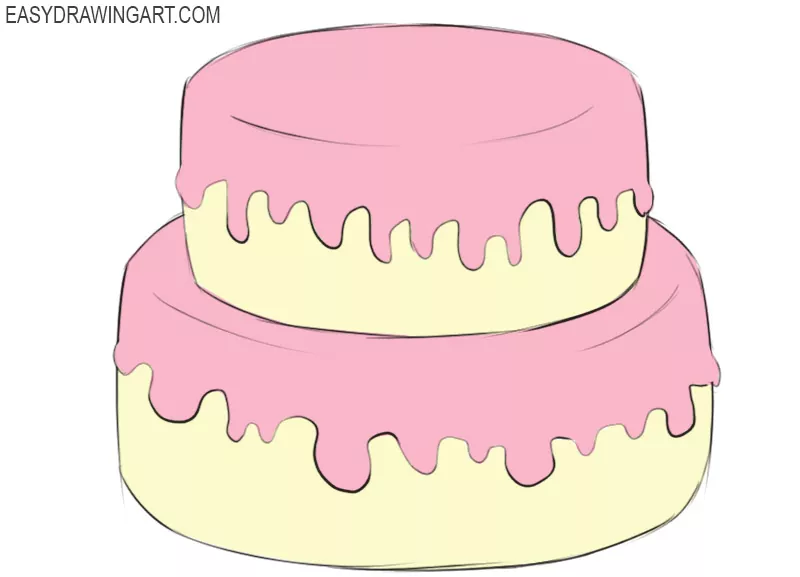 If you read these words, then most likely you now know how to draw a cake. You can decorate your cake drawing with sprinkles or candles to make it look even more festive.
Proceed to our other categories to depict such additions to the cake as a knife, a wine glass or a cup of coffee.