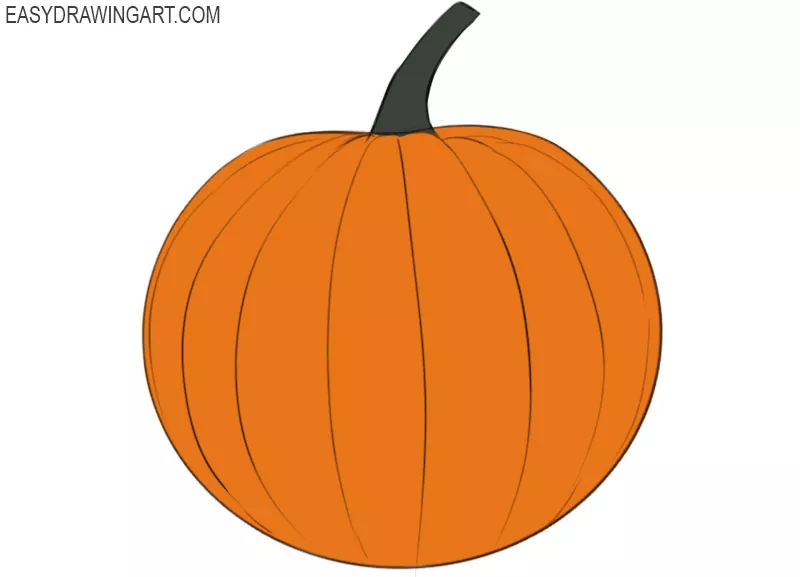 Today, the team of Easydrawingart.com will show you how to draw a pumpkin. This instruction will help those who want to learn how to draw still lives and drawings for Halloween. This instruction will be very simple, and even the most inexperienced artist will be able to cope with it.
For the sake of simplicity, we divided this instruction into six elementary stages and panted all the new lines of each stage in red. If all the art supplies are in front of you, then start the guide on how to draw a pumpkin.
Step 1
We begin to draw a pumpkin with a regular circle or oval. This geometric figure should be perfectly smooth and round. By the way, instructions about apple and orange began with similar circles.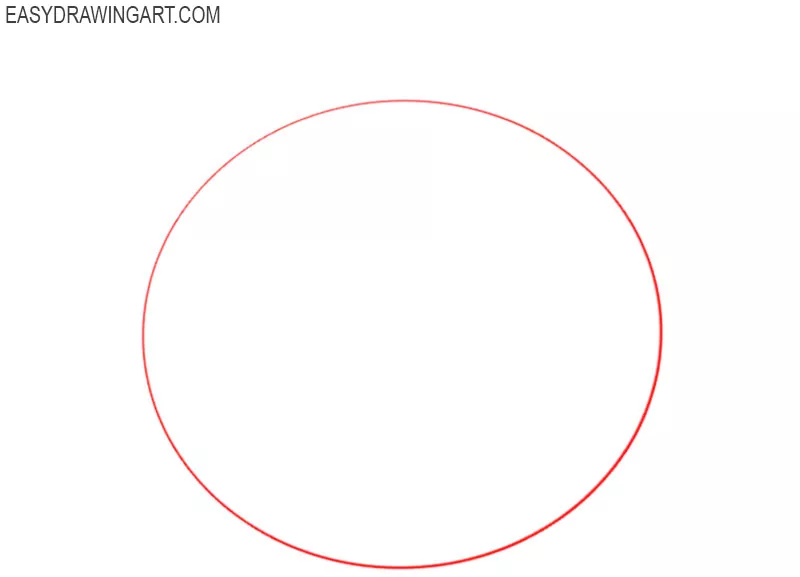 Step 2
Starting from this stage, we will give our pumpkin drawing a more appropriate look. To do this, make a notch similar to the letter M at the very top of the circle.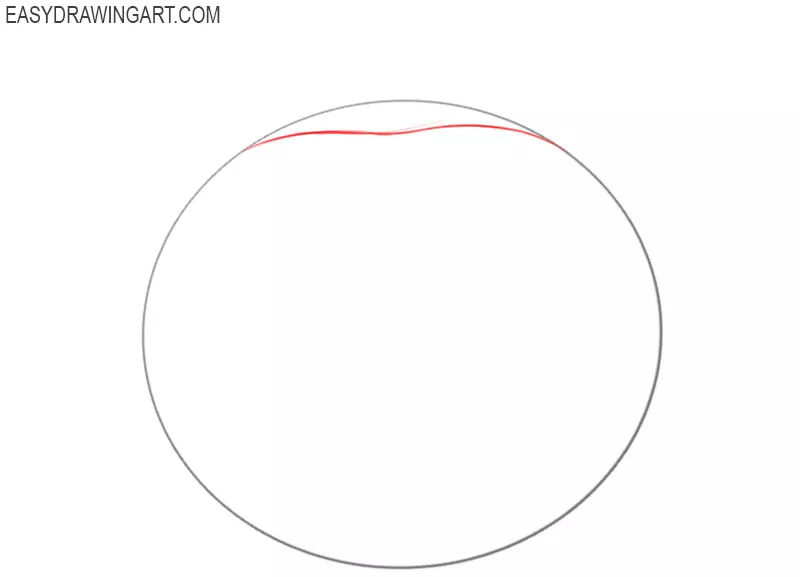 Step 3
Using a series of curved lines, create a texture on the vegetable, as the artists of Easydrawingart.com did in the artwork below.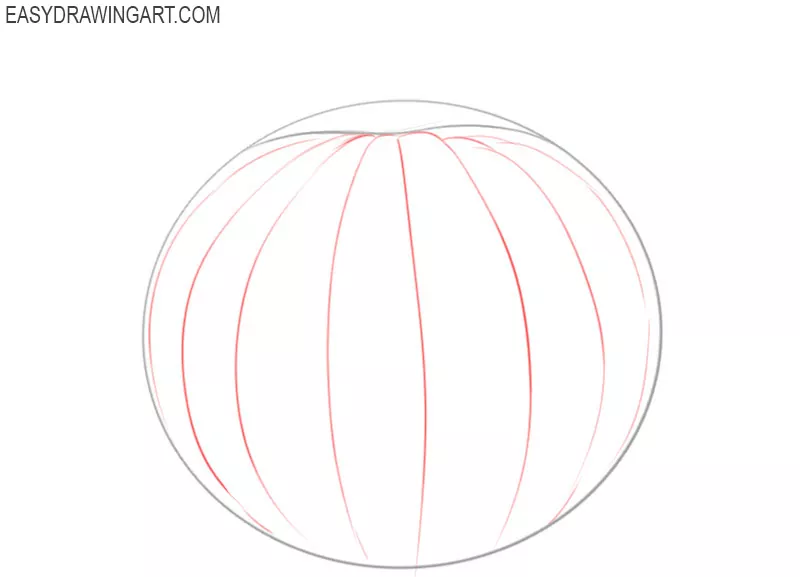 Step 4
Now go back to the upper part of the vegetable drawing and depict the stem, which should be slightly curved and taper towards the tip.
Step 5
Put the pencil aside and take an eraser and use it to clean your vegetable drawing from excess guidelines. Now take a darker pencil or ink again and make your pumpkin drawing darker, sharper and more aesthetic.
Step 6
Paint the pumpkin in orange, green, or white. These are the most common colors for this type of vegetable. To make this pumpkin more suitable for Halloween, depict some scary facial features.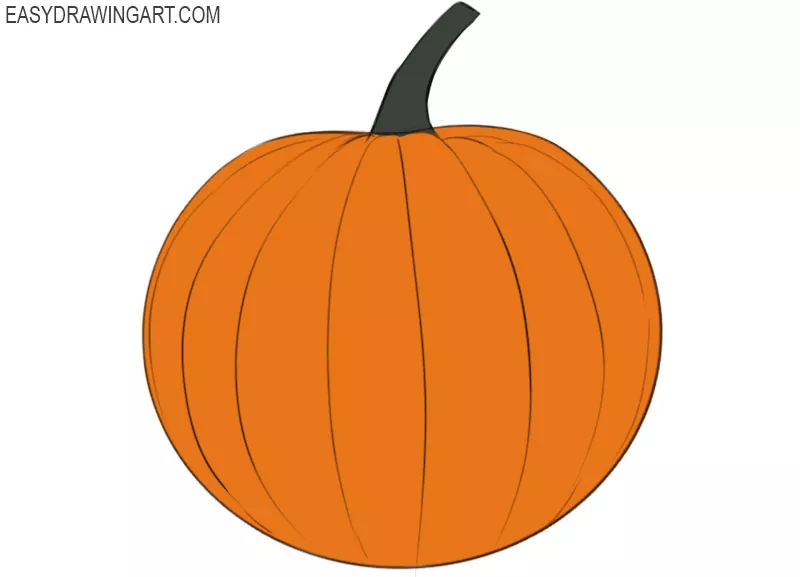 The instruction on how to draw a pumpkin is completed, and the team of Easydrawingart.com believes that even the most inexperienced artist could handle it.
To learn how to depict other fruits and vegetables, visit our category called Food. And to keep abreast of everything that happens on the pages of Easydrawingart.com, subscribe to us on all social networks that exist on the Internet.