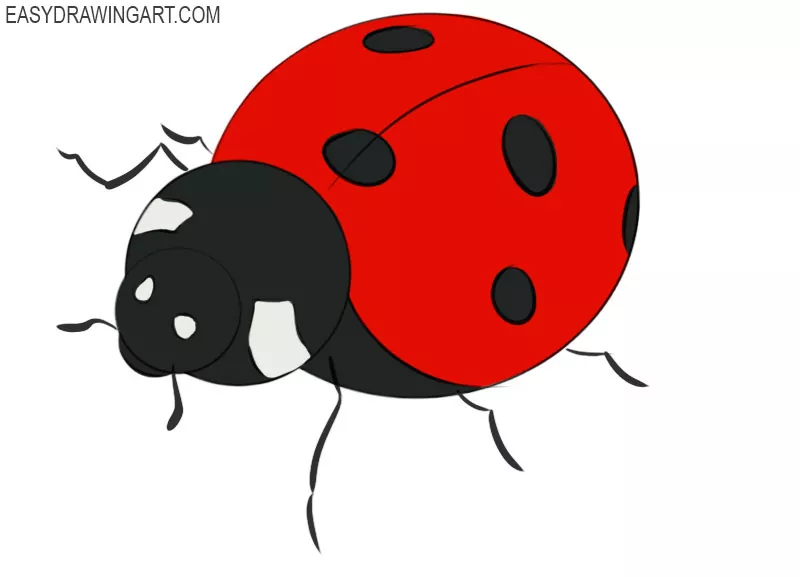 Probably everyone thinks that they know how to draw a ladybug because there is nothing complicated in drawing such a simple creature. In fact, this is a circle with several legs and characteristic colors. But in order to get a full-fledged drawing of a ladybug, you need to know a number of important points that we will tell in this instruction about how to draw a ladybug.
Step 1
First, depict an ordinary oval or circle. Try to make this geometric figure as even and light as possible. As you understand, this figure will turn into the body of the cute insect.
Step 2
Now depict two more circles, which in the future will turn into a head. These lines should also be as smooth and light as possible.
Step 3
This stage will be the simplest in such a simple instruction on how to draw a ladybug. Use an eraser to wipe off all unnecessary lines. Separate the back of a cute insect with a simple line.
Step 4
Another super elementary stage in the instruction on how to draw a ladybug. Here we just need to add the antennae and the front of the head.
Step 5
Legs of this insect look like simple lines. Mark them in the places where the artists of the Easydrawingart.com did it in the sketch below.
Step 6
With a few simple ovals, depict a pattern on the back of the cute insect. Outline the shell with a small simple line.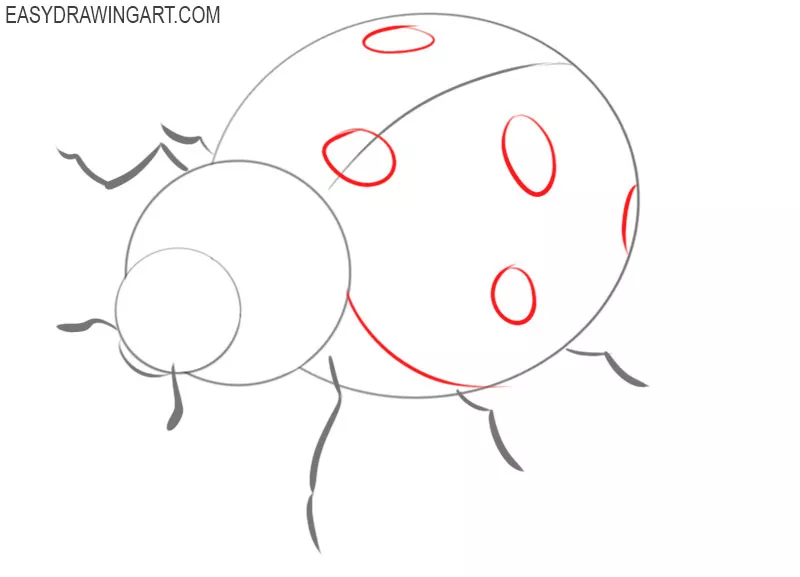 Step 7
Now let's move on to the head of the ladybug by depicting a simple pattern. Different types of these insects have different patterns, so your pattern may differ from ours.
Step 8
Take the red and black colors and paint the ladybug. You are free to use paints, felt-tip pens or colored pencils. If you did everything right, then your drawing of a ladybug should look something like this: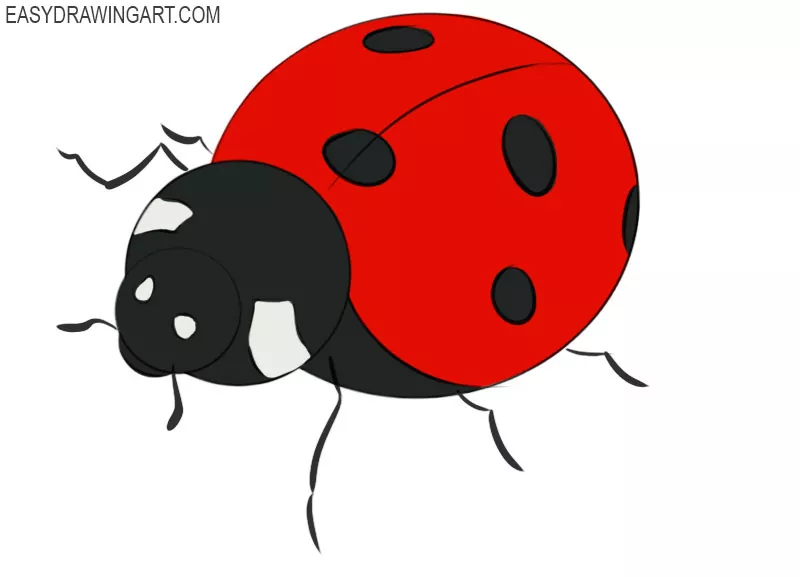 We think that every reader of the Easydrawingart.com could learn how to draw a ladybug using the simple eight stages presented above.
If this guide seems too simple, then try drawing Rudolph the Red-Nosed Reindeer or a tree. Follow us on Pinterest and Facebook to keep abreast of everything that happens on Easydrawingart.com.