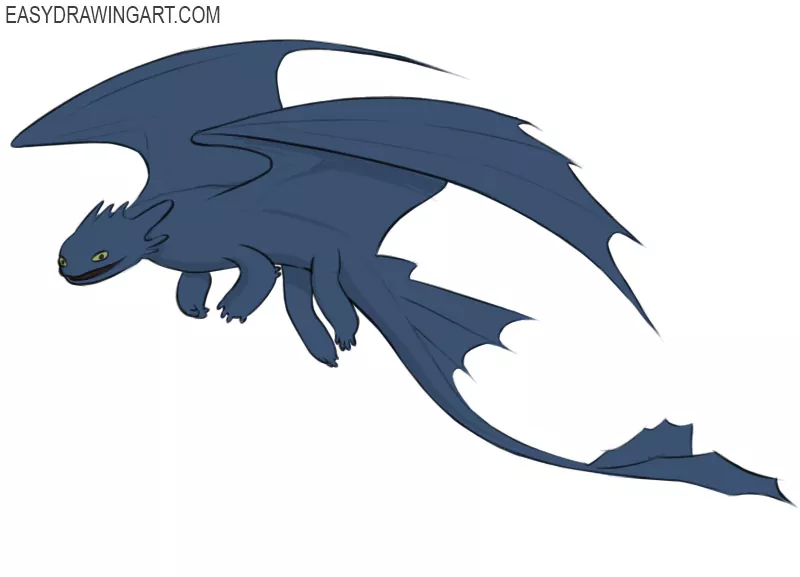 In this drawing guide, we will tell you how to draw Toothless. As you know, this is the main character of a cool cartoon
"How to Train Your Dragon".
Step 1
Firstly, we sketch out the body of our dragon using two rounded shapes. Place these shapes slightly to the left of the conditional center of your paper sheet.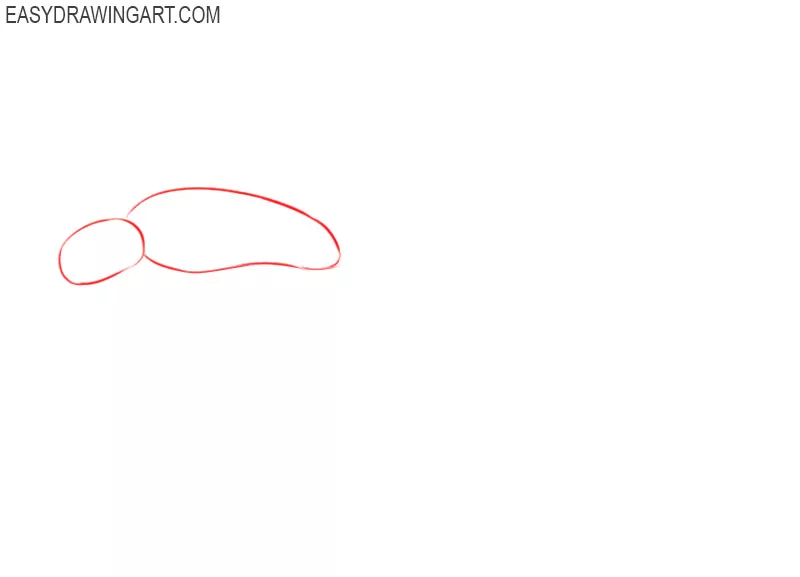 Step 2
Dragons from this universe have very long and powerful tails. Let's draw this. As you can see, the dragon's tail has a smooth tapering downward and a slight bend.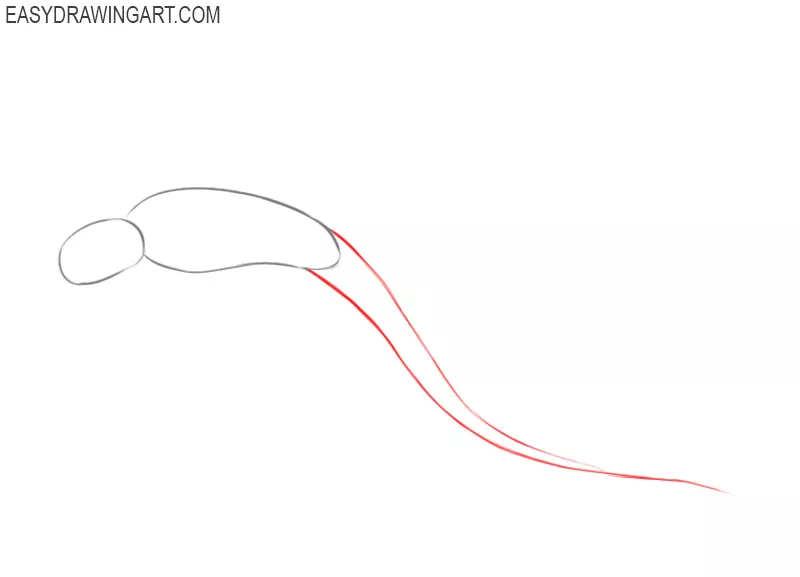 Step 3
In this step, we will draw narrow, flat eyes and a large mouth. The pupils of the eyes are slightly shifted towards the center. There should be a small distance between the eyes and the mouth.
Step 4
Remember that large comb on Toothless's head? Let's draw this comb. Note the different sizes of the ridge protuberances.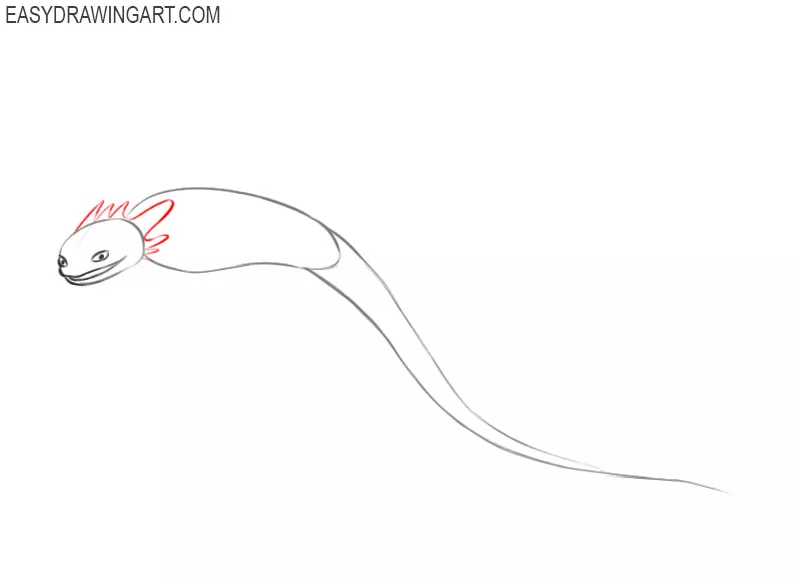 Step 5
In this step, we will draw the front rounded legs. These are rather short limbs, similar to the front legs of a Tyrannosaurus. As you can see, these paws have different shapes due to the angle.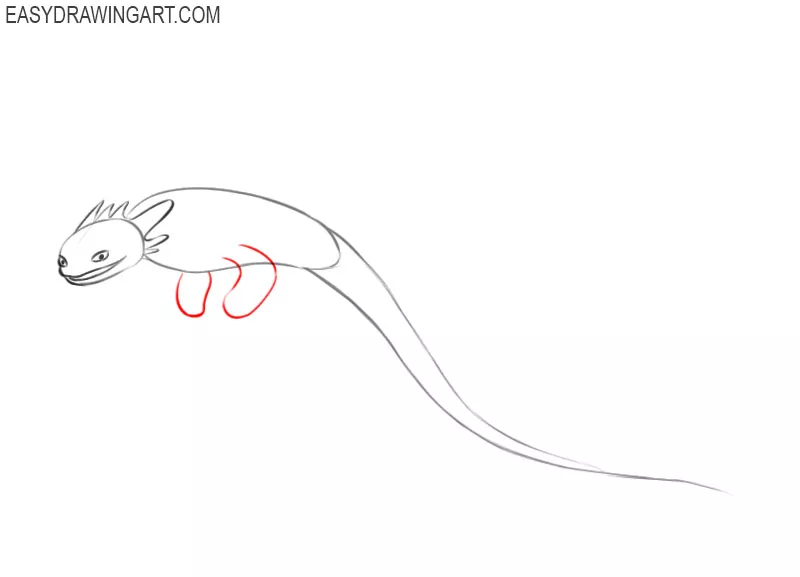 Step 6
The hind paws of our dragon are much longer and larger than the front ones. Let's draw these paws. Notice how close the paws are to the tail.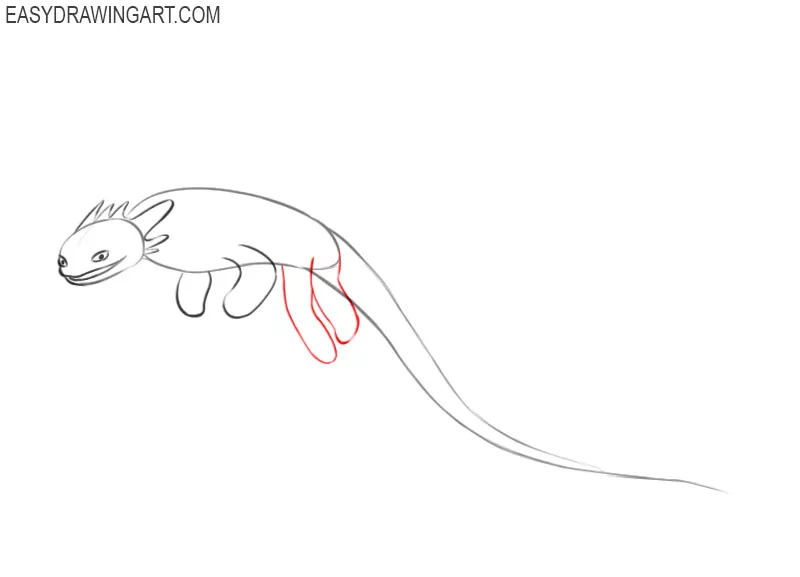 Step 7
Our Toothless also has quite noticeable claws on its paws. It looks like small, rounded outgrowths. In this step, we will draw these small claws on each foot.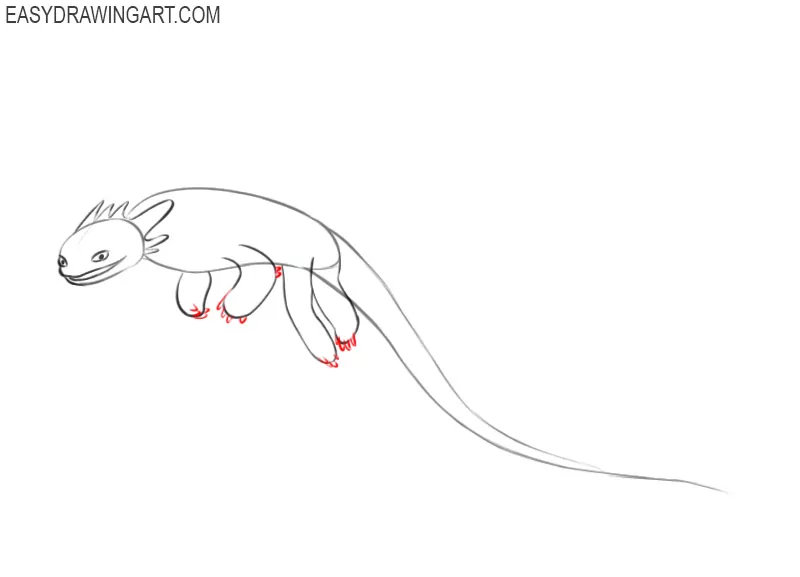 Step 8
Are small front paws a problem? Not if you have huge, powerful wings. In this step, we will draw the upper outlines of these large wings.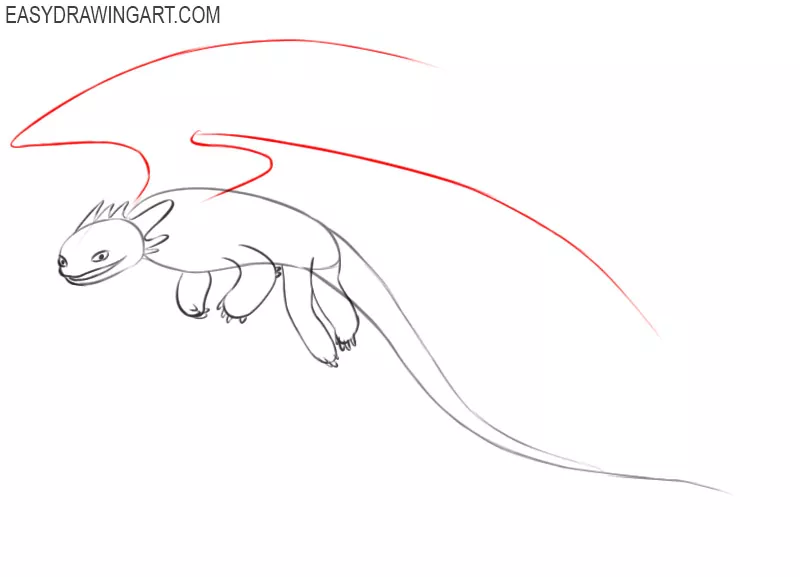 Step 9
Let's sketch out the missing paths to get the big Toothless wings. The posterior edges of the wing closest to us have a pointed, indented edge.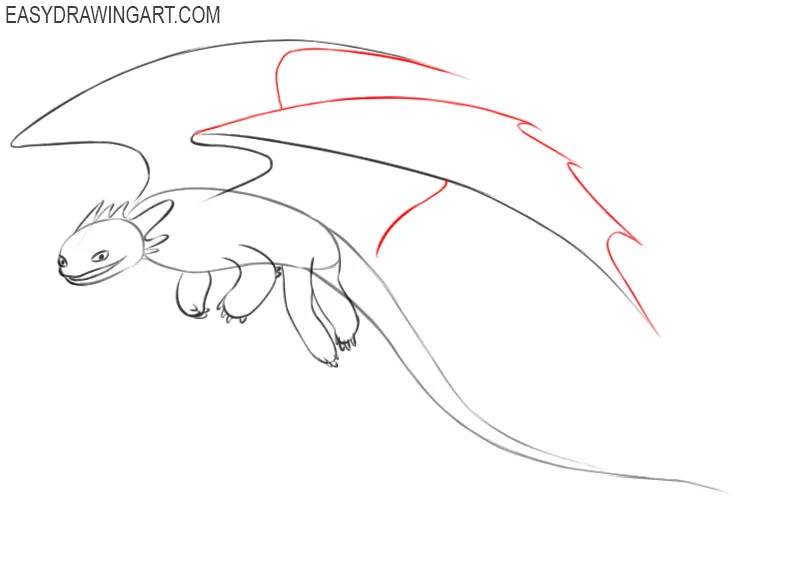 Step 10
So we continue with the guide on how to draw a Toothless. To add a bit of realism, we will draw folds on the wings. These are long, longitudinal lines that line the tops of the wings.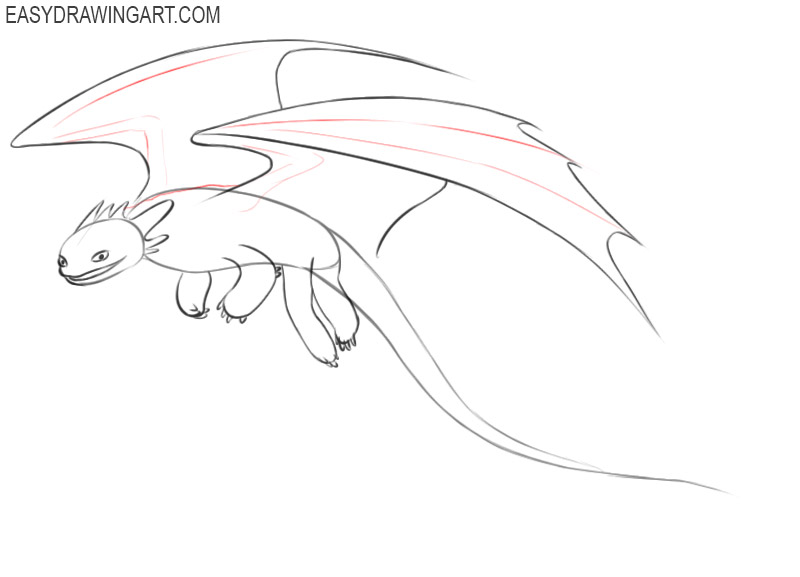 Step 11
The contours of Toothless's tail are a bit like those of a fish's tail. Let's draw a fin-like shape that is located in the proximal part of the tail.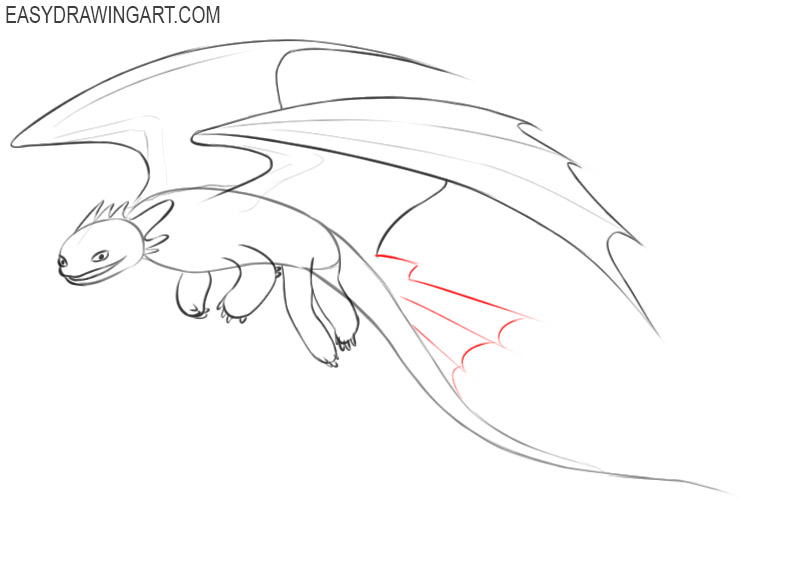 Step 12
Another fin-like shape we will draw on the distal part of the tail. It looks like two flat plates that have different shapes due to the angle.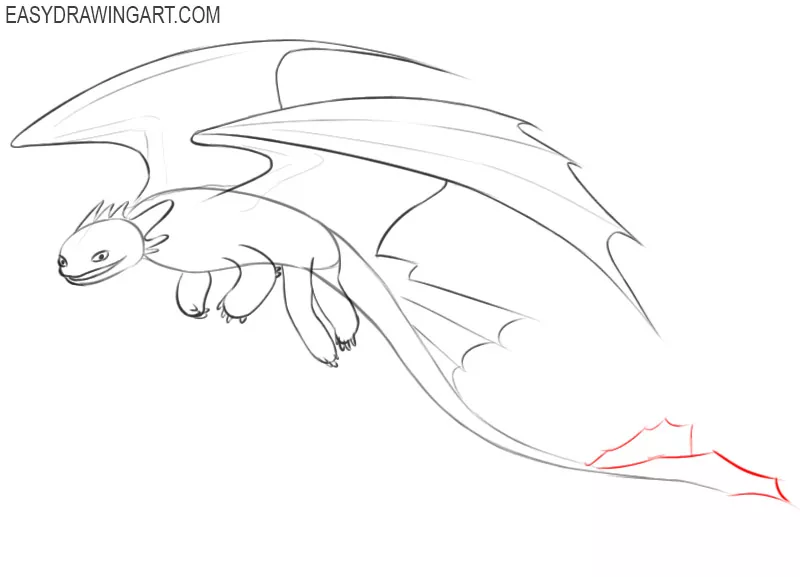 Step 13
If we remove all unnecessary guidelines, we get something like this. So if your sketch is very different from what you intended, look at all the steps and find out exactly where you made mistakes.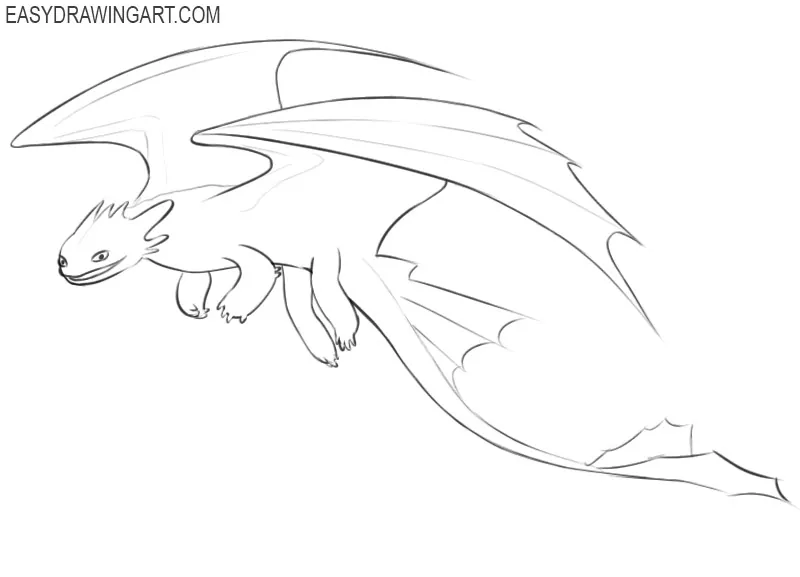 Step 14
In this step, we will be working with colors. We decided to use classic and familiar colors. Prepare a darker shade of your base color for lighter shadows.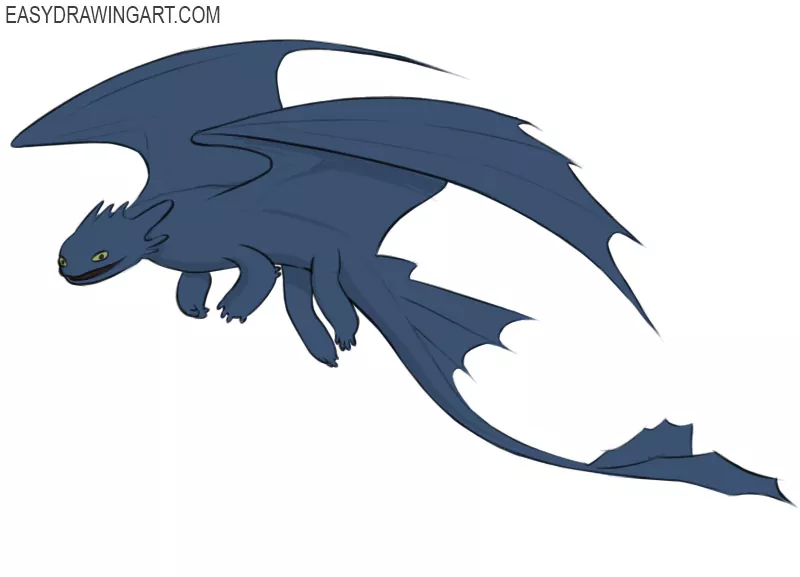 So this was a guide on how to draw Toothless. We hope that our guide was useful to you. In conclusion, we are looking forward to your feedback in the form of comments right under this article or in our social networks. This is the best reward for our work!