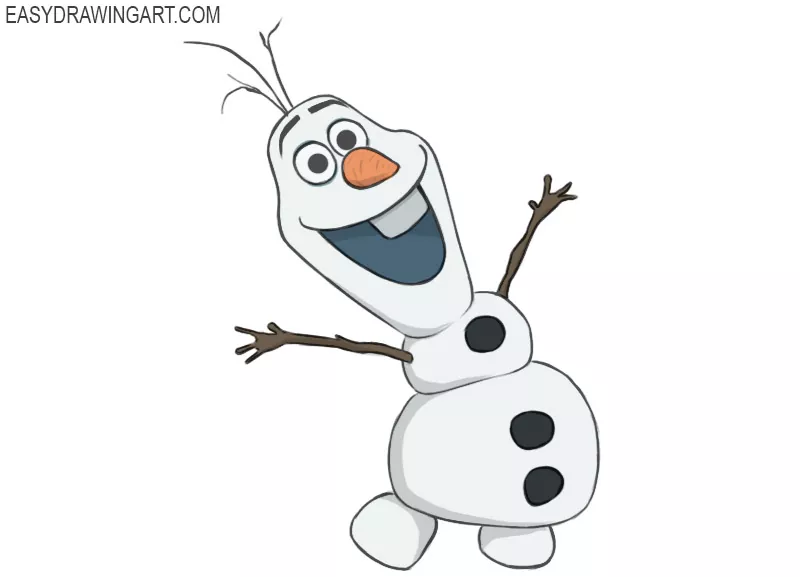 Today we will tell you about how to draw Olaf. He is a character from "Olaf's Frozen Adventure".  This will be a fairly simple cartoon-style drawing lesson.
Step 1
As you know, we prefer to use stickman in drawing complex characters. When we have an ordinary cartoon character, we draw it immediately in the direction from head to toe. Therefore, in this lesson we will draw a pair of round eyes and a beak that has the shape of a raindrop.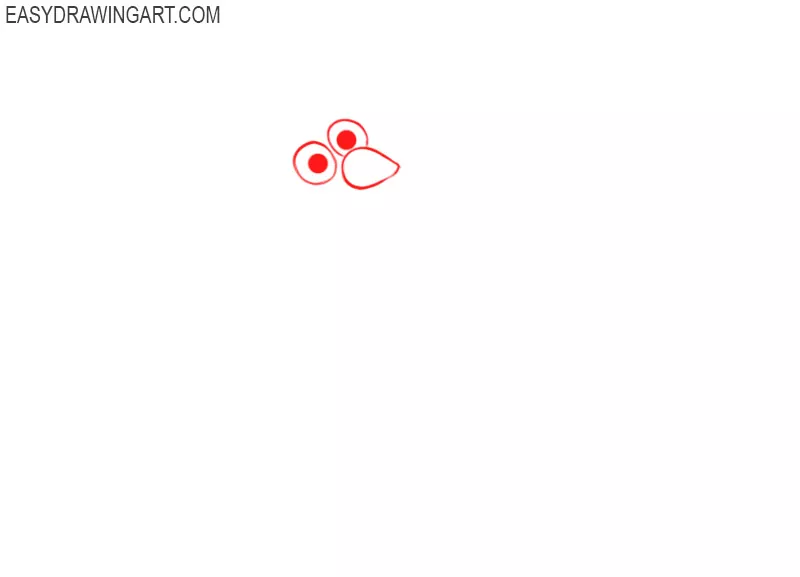 Step 2
Now let's create the outline of Olaf's head. It looks like the outline of a regular flower vase. Do not forget that the contour of the head should be located a little diagonally.
Step 3
So we continue the guide on how to draw Olaf from "Olaf's Frozen Adventure". Let's draw three branches on the head of our character. In the same step, we will draw eyebrows.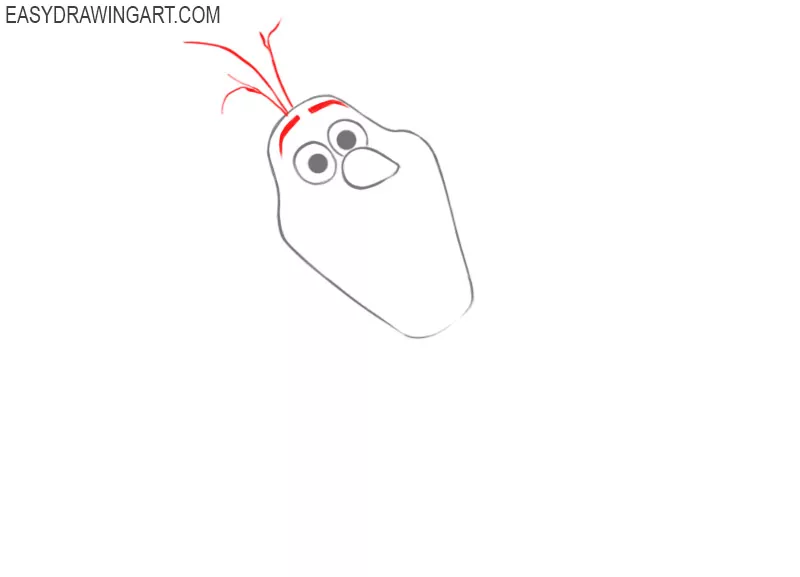 Step 4
If we have correctly drawn the previous two steps, then now we should have a large empty space under the facial features. In this step we draw a large smiling mouth that fills all this space.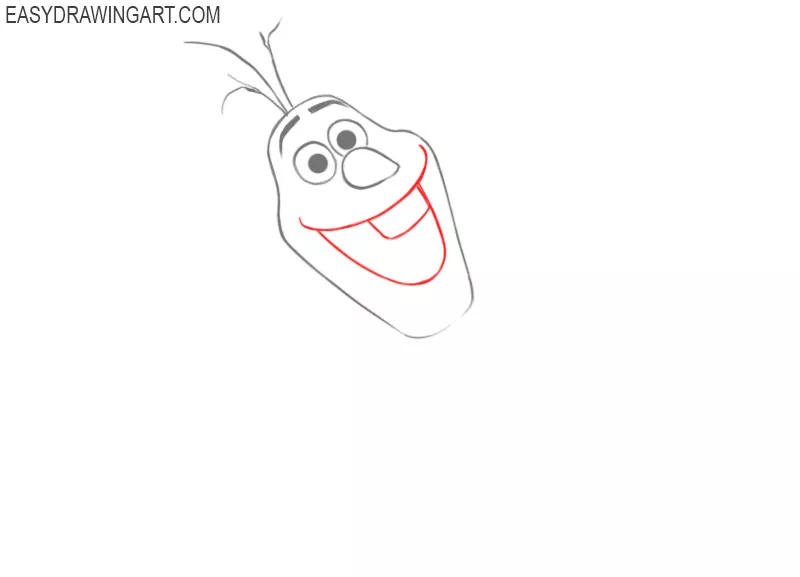 Step 5
Now draw the torso. In fact, this is just the body of an ordinary snowman. Only there is a small feature – here you see not ideal circles but melted heaps of snow.
Step 6
In this step, you can see just a few rounded shapes with irregular rounded contours. In fact, if you are drawing cartoon characters, you should copy all the details as accurately as possible, even if it seems like a very simple task.
Step 7
Add a couple of arms. In fact, you will not see joints here or muscles are just two twigs that stick out in different directions.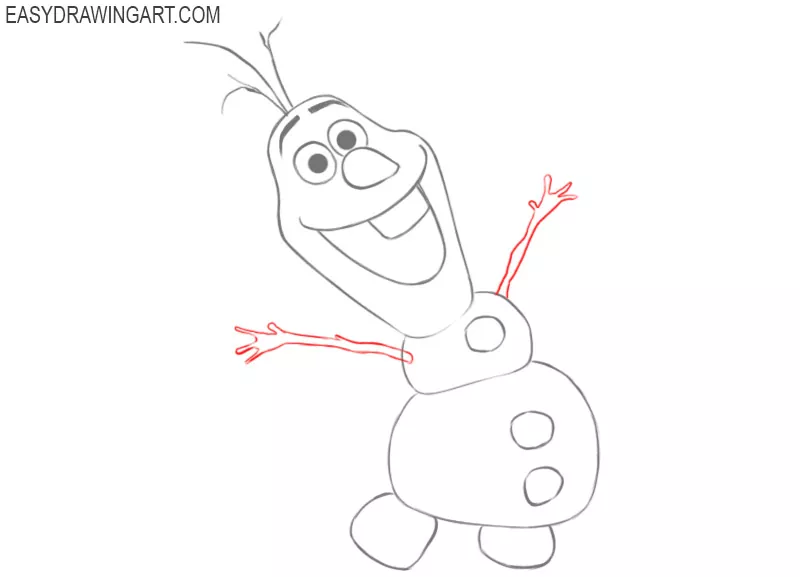 Step 8
As always, you can see this step, which was created so that you can check your mistakes and inaccuracies. If you did not find any errors, you can delete the extra lines and proceed to the final step.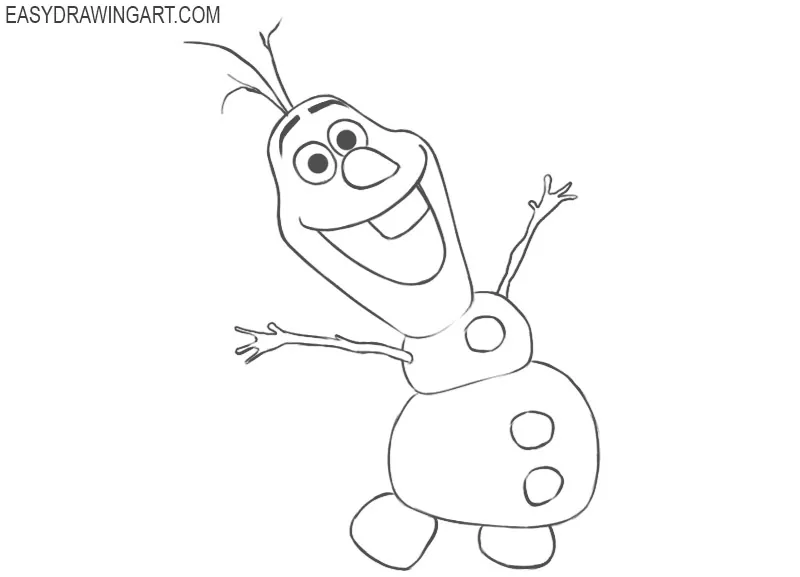 Step 9
Try to find the lightest shade of blue of all that exists in the world. If you find something similar to our example, you can safely use this. If you did not find such a shade, then it is better to leave our character unpainted and work only with shadows.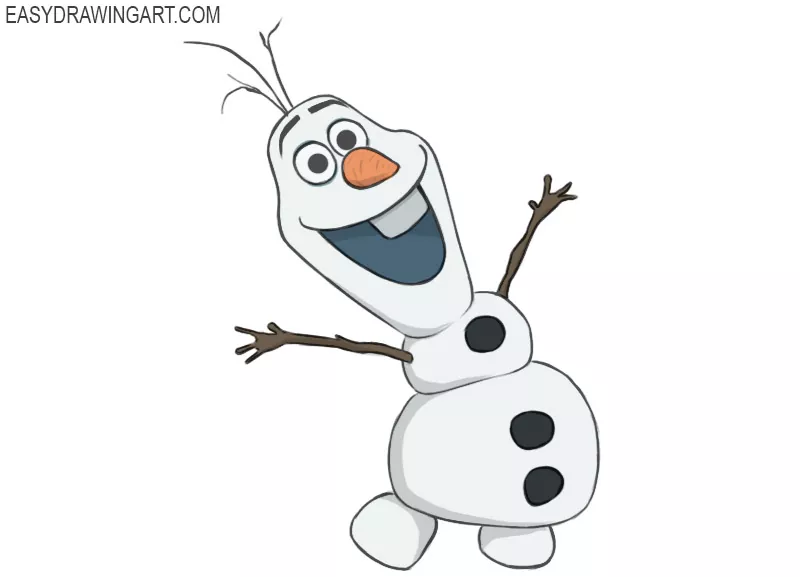 It wasn't so hard, was it? We hope you get a great result. Do not forget to write comments about your successes because it really helps us work.