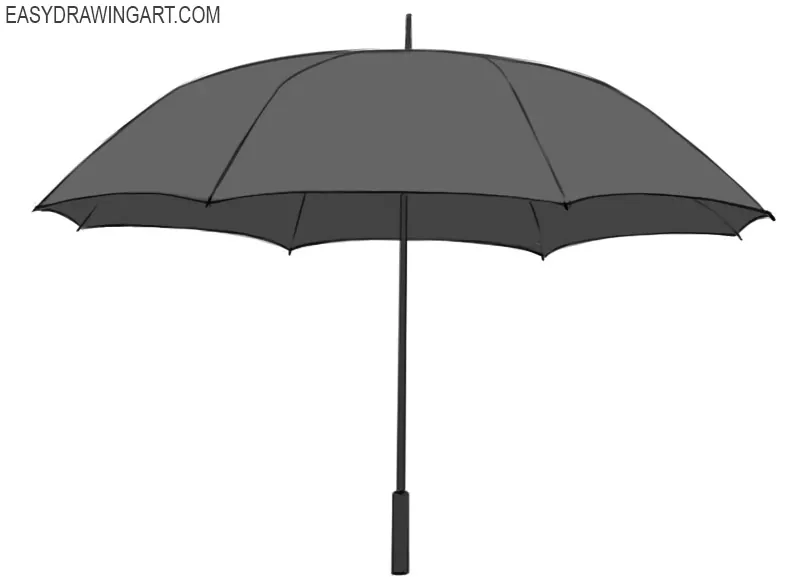 Do you want to learn how to draw an umbrella? If you are reading these lines, then most likely yes, you want to know how to draw an umbrella.
We decided to make the most simple and affordable nine stages, each of which we described as simple and accessible as possible words.
Step 1
Start drawing an umbrella from its bottom. This part will represent a very narrow and long oval. The oval should be perfectly proportionate and even.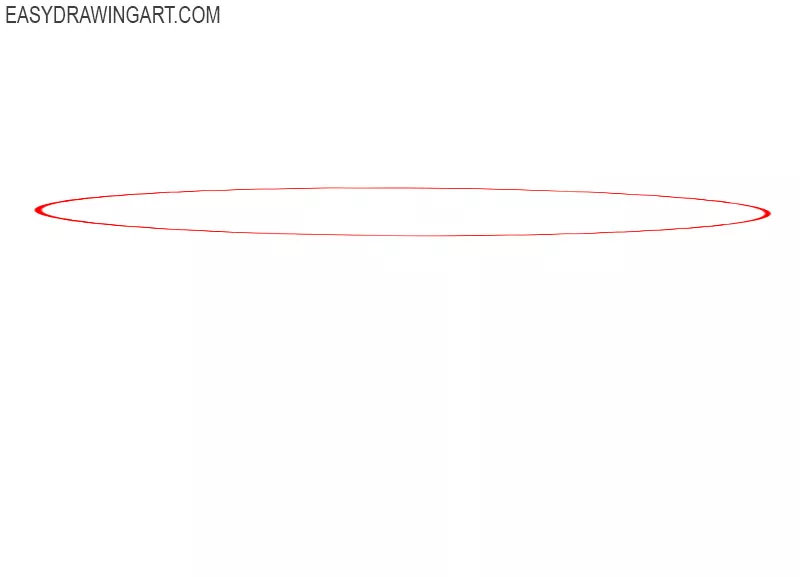 Step 2
Now, with a large U-shaped line, depict the upper surface of the umbrella. This line may be more rounded or flat. We chose the average value.
Step 3
Now depict two ribs that partially repeat the side faces depicted in the previous stage. Our sketch with each stage is becoming more and more like an umbrella drawing, isn't it?
Step 4
Now give the bottom edge a more beautiful and natural look with a wavy line. Try to make this line as correct and proportional as possible.
Step 5
At this stage, finish depicting the lower edge of the umbrella using another wavy line. It's like the wings of a bat or a dragon, are not you? The top of the umbrella is almost complete, now let's move on to the bottom.
Step 6
Using two straight and parallel lines, depict an umbrella shaft. To achieve maximum evenness, you can try using a ruler.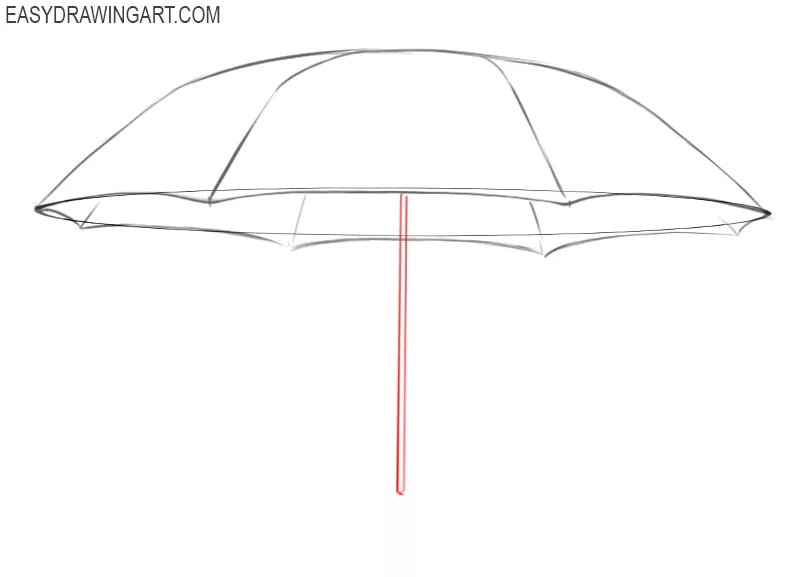 Step 7
This is a fairly simple stage of the instruction on how to draw an umbrella, but here we will depict important details. At the top, depict the tip, and at the bottom create the handle.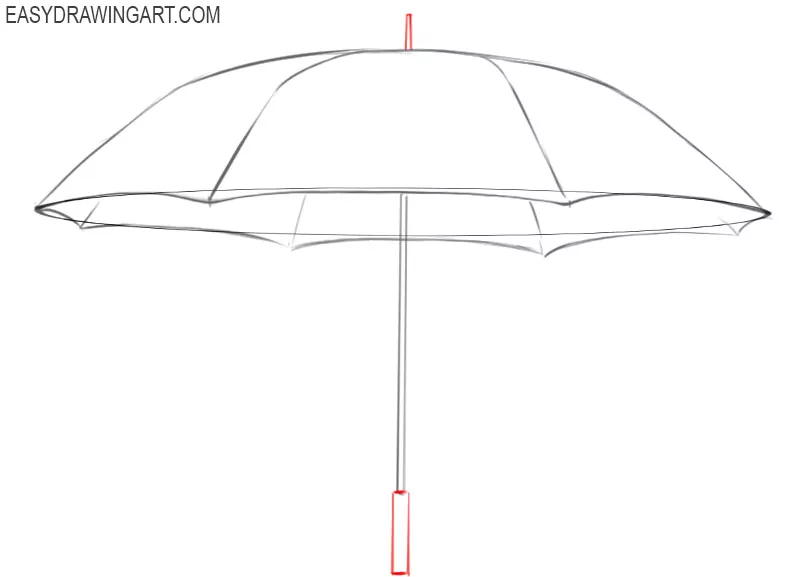 Step 8
So, dear readers of Easydrawingart.com, it's time to take an eraser in your hands and wipe off all guidelines from the umbrella drawing. Trace the umbrella drawing to make it look more clear and voluminous.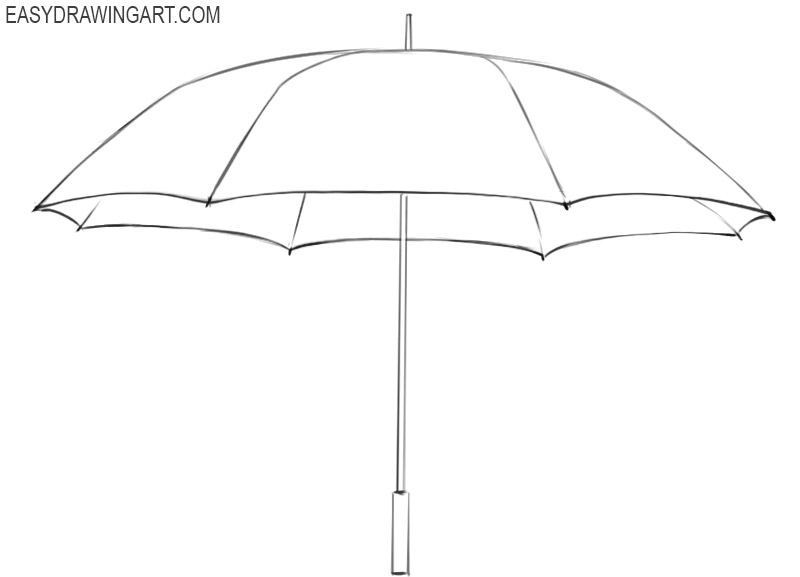 Step 9
We decided to paint the umbrella in the most classic colors – dark gray for the canopy and black for the shaft and handle.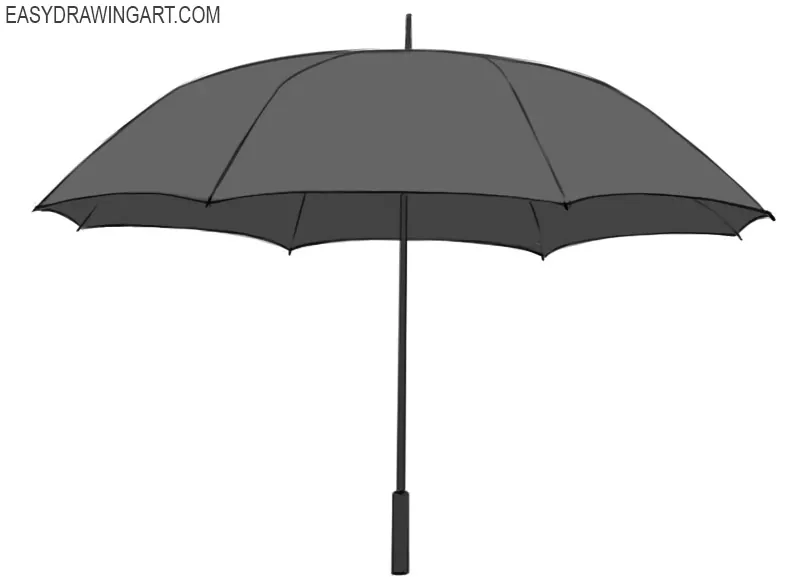 Was this instruction on how to draw an umbrella simple and affordable? Write your opinion, because it is very important for us. We read all your messages and respond to many of them.