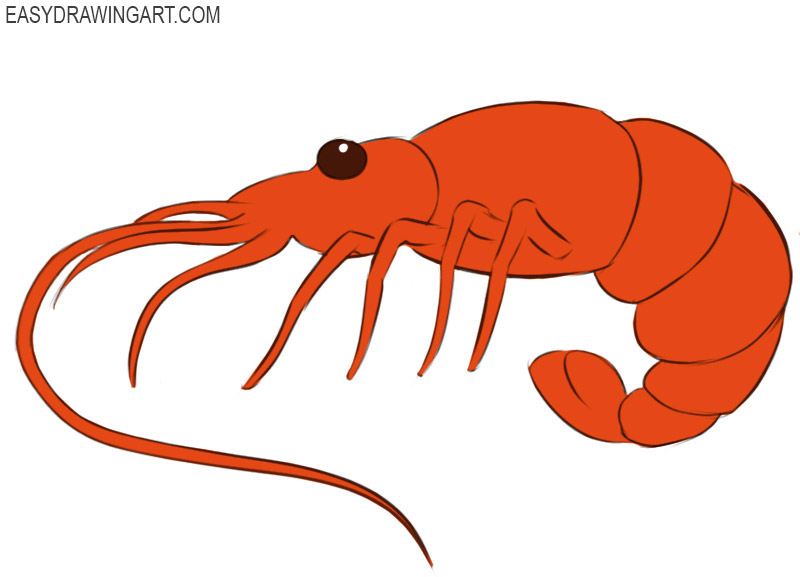 The task of Easydrawingart.com is to show how to draw various things in the simplest way. And the instruction on how to draw a shrimp is one of such very simple drawing lessons. This creature in itself is very simple. It does not contain any complex parts and is drawn quite simply. If you still do not know how to draw a shrimp as well as the artists of Easydrawingart.com, then scroll down this page just below and start the learning process.
Step 1
So, let's start drawing a shrimp with two super simple geometric shapes. One of them is the head and the second torso. Perform these geometric shapes using very light lines.
Step 2
Let's now add a couple of tail segments in the shape of slightly curved ovals. The lines of this stage (as of all first stages) should be executed using very light lines.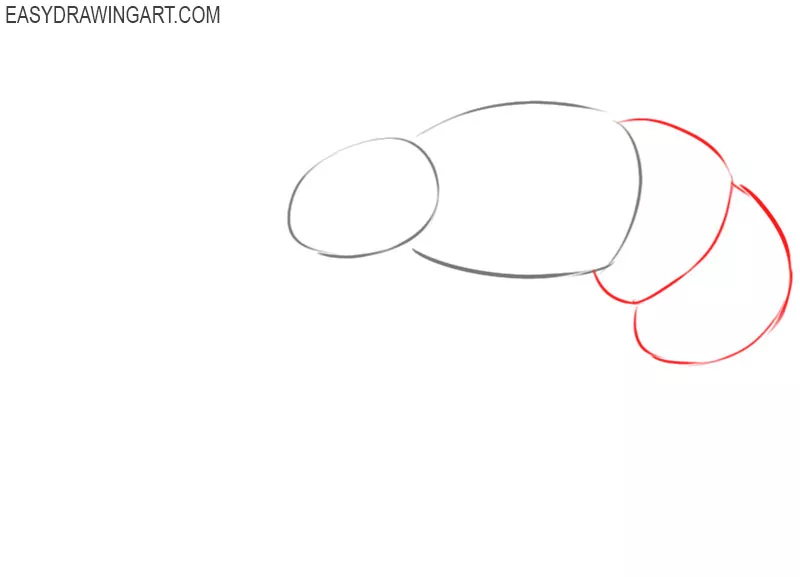 Step 3
Let's add two more ovals that will form the last two segments of the shrimp tail. Please note that the body of the shrimp should have a noticeable bend.
Step 4
In this step, we finish drawing the shrimp tail. Please note that with each stage, our sketch becomes more and more like a shrimp drawing.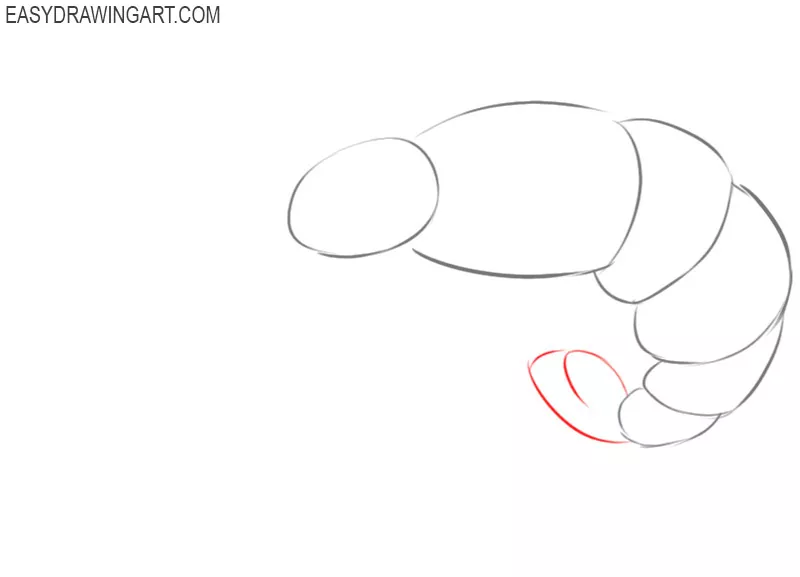 Step 5
Having finished working with the tail, we will start drawing the details of the head. Use a few curved lines to create antennae, and use an oval to create an eye.
Step 6
We continue to add antennae to the shrimp drawing. In this stage, create large antennas using long and slightly curved lines.
Step 7
This stage will probably be the most difficult in the lesson on how to draw a shrimp. Depict four legs as the artists of Easydrawingart.com did.
Step 8
Now armed with an eraser, carefully remove all unnecessary guidelines from your shrimp drawing. Complete the stage by tracing and darkening the lines of your artwork.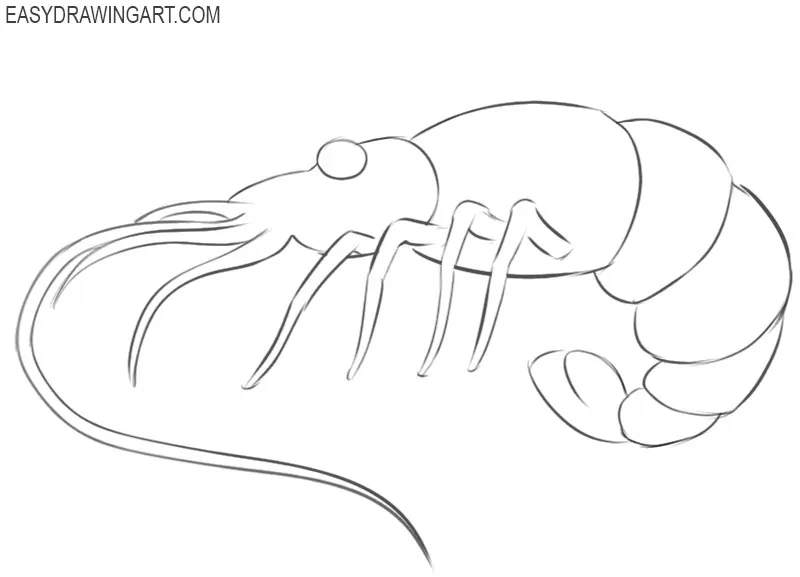 Step 9
So, let's make our crustacean drawing more voluminous and beautiful. To do this, armed with paints, colored pencils or felt-tip pens, paint the waterfowl in red, green or gray.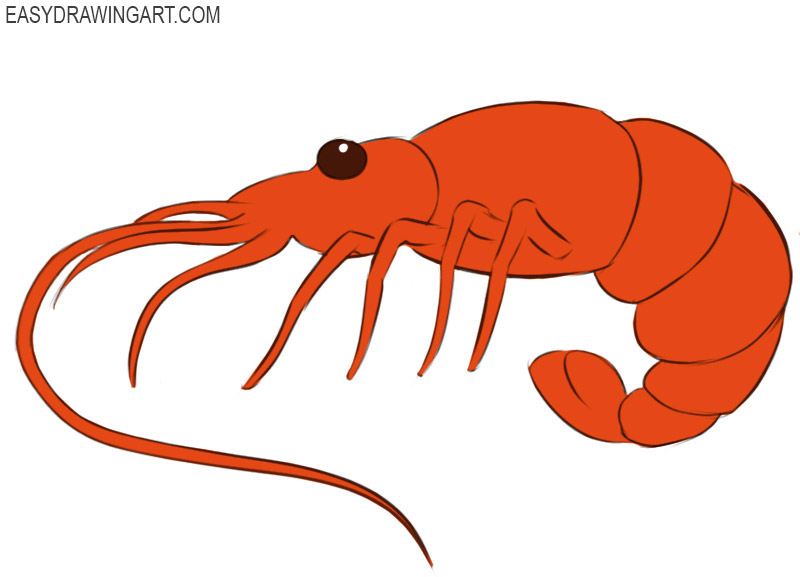 The team of Easydrawingart.com sincerely hopes that with the help of the nine steps above, you, dear readers, have been able to learn how to draw a shrimp.
Recall that shrimp come in not only different colors, but also in different shapes. Despite the fact that outwardly they remain approximately the same, they can have a different shape and number of antennae, different outlines of the body and tail.
Experiment by sketching different types of shrimps, lobsters, and crayfishes using the steps that we provided above. And also go to Pinterest, share our pictures there, and do not forget to subscribe, to keep abreast of all updates on Easydrawingart.com.