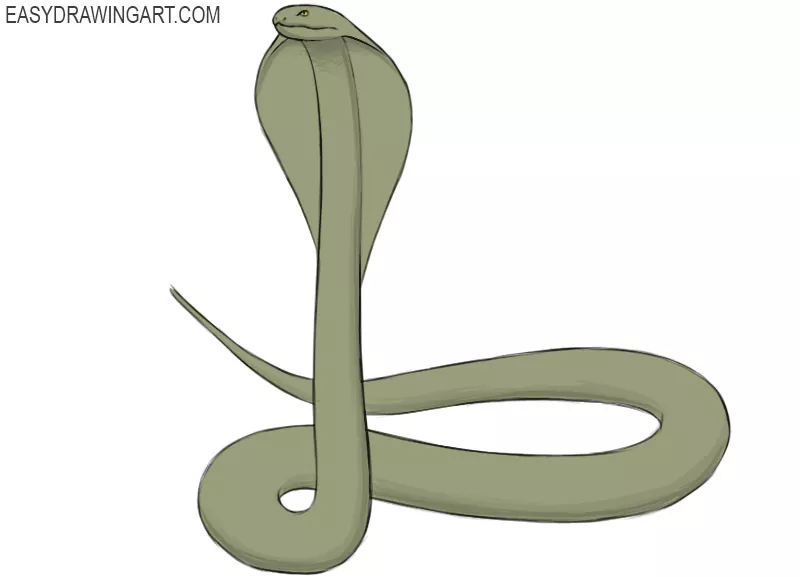 In this drawing lesson we will tell you how to draw a cobra. This is a very beautiful and graceful animal. Also, a cobra is a very dangerous animal. In cobra there is something majestic and attractive, in fact.
This will be a very simple six-step lesson. The second step will be the most difficult. Most errors are attributable to this particular action, so be careful.
Step 1
First, we depict the simplest contours of the head and body of our cobra. The head looks like a small oval. The body of this snake looks like a long convoluted line. By the way, you can choose any pose for the cobra.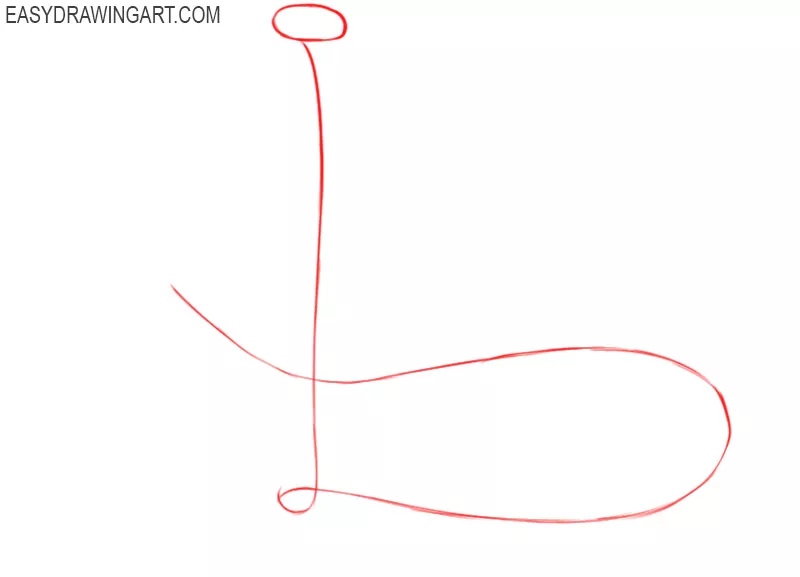 Step 2
Now it will be a very important step for the whole cobra drawing lesson. Now you need to sketch the second line as accurately and correctly as possible, which will be almost completely parallel to the line from the previous stage. The exceptions here are the part at the head that extends very smoothly downward and the tail that narrows very smoothly. If you have drawn curls as in our sample, be sure to mark them with a slight thickening.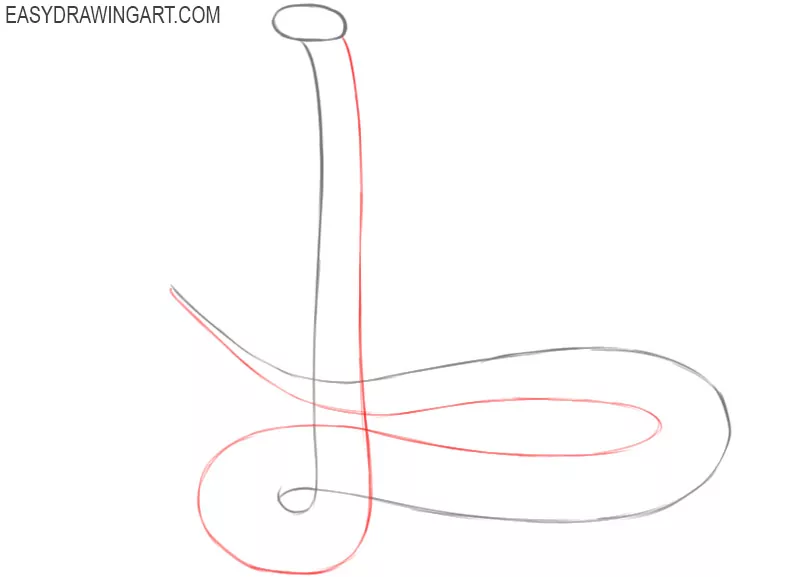 Step 3
Now you can relax a little because it is a very simple step. Here we need to depict the outline of the cobra hood. Please note that the cobra hood has an asymmetrical contour.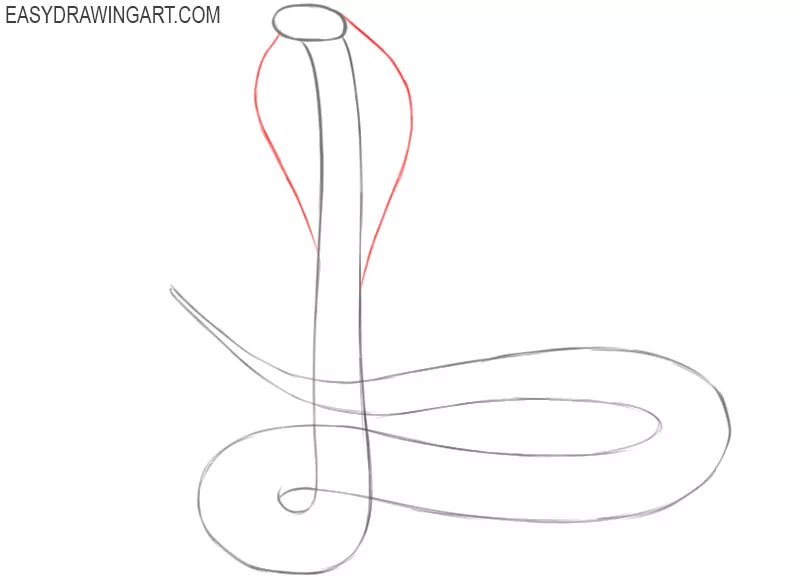 Step 4
Here we draw one eye that looks like a small oval inside the outline of a snake's head. We will also depict a mouth – this is an ordinary long wavy line which is located at the bottom of the head.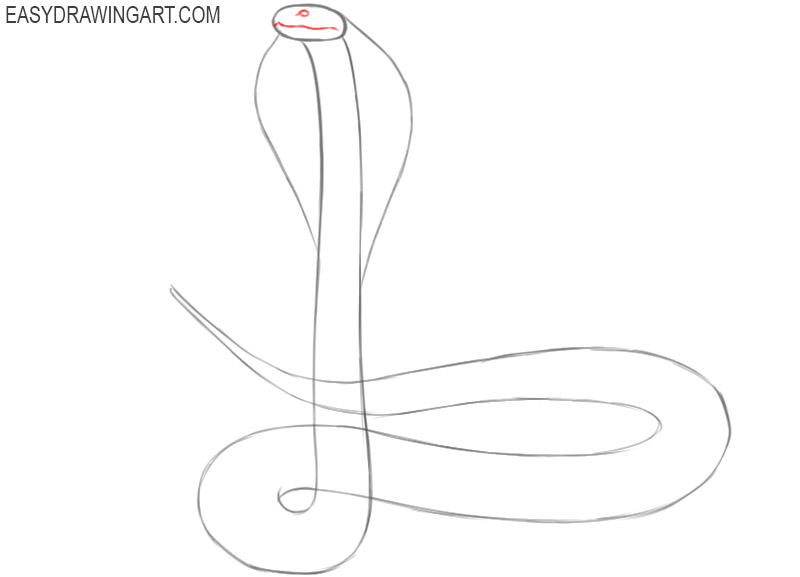 Step 5
So we continue the instruction on how to draw a cobra. Erase excess lines from our beautiful graceful cobra. We outline small twists that are located on the hood next to the head. We also outline a typical thin reptile pupil and a pair of tiny nostrils.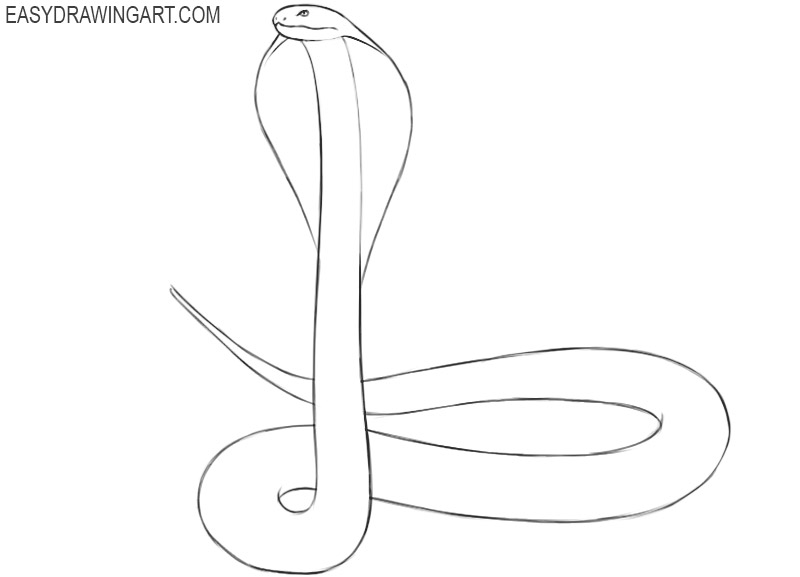 Step 6
Color our snake in dark green. We apply small shadows to the area that is under the hood. In the same stage, we slightly shade one edge of the body along the entire length.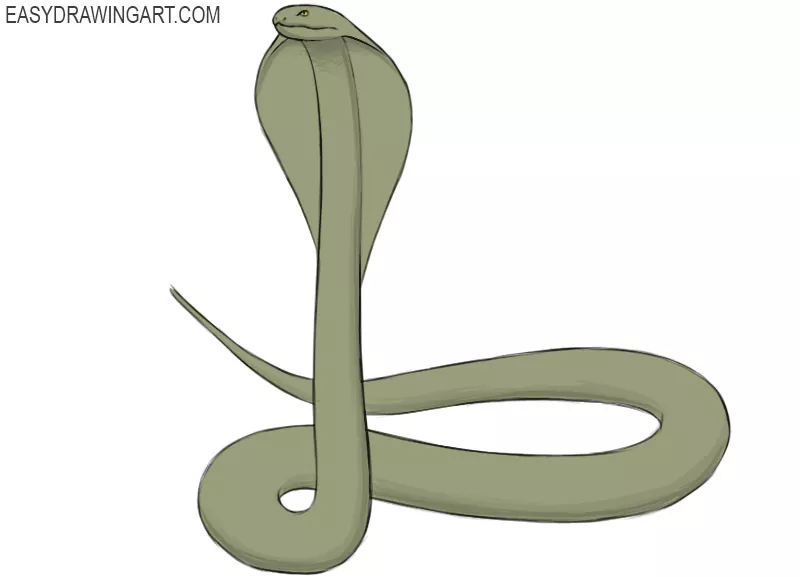 How is your cobra? We hope that she looks very majestic and menacing. Do not forget to write to us about new ideas for drawing instructions. We love to draw animals and we have already created a lesson on how to draw a bunny. If you want more lessons about this, just write to us! We are waiting for your comments and your criticism!