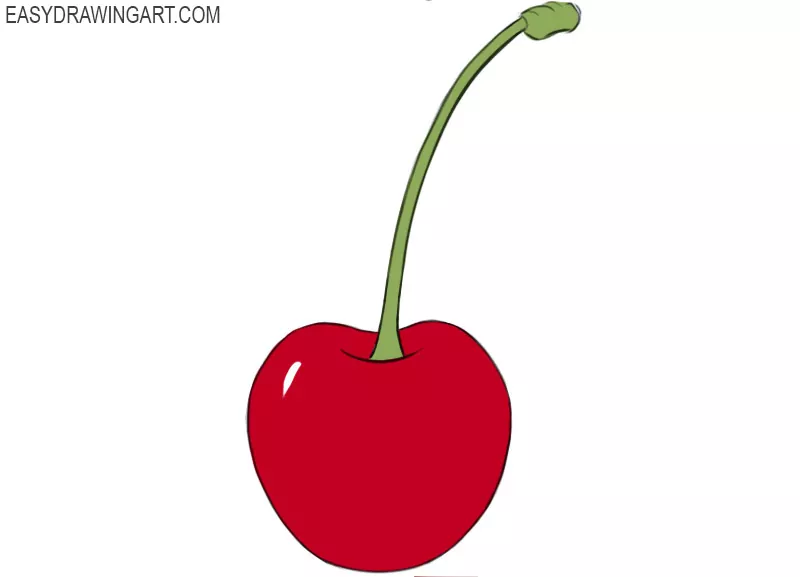 What is your favorite berry? Ours is cherry, and in this art instruction, we will show you how to draw a cherry.
According to our tradition, we divided this article into several very simple stages and highlighted the new lines of each stage in red to simplify the learning process as much as possible.
Step 1
To draw a cherry correctly, you first need to depict a circle. Do not try to make this geometric figure perfectly even, because in the future we will change its shape.

Step 2
Let's now begin to give our cherry drawing a more appropriate look. To do this, depict its upper part in the form of a line resembling the smooth letter M.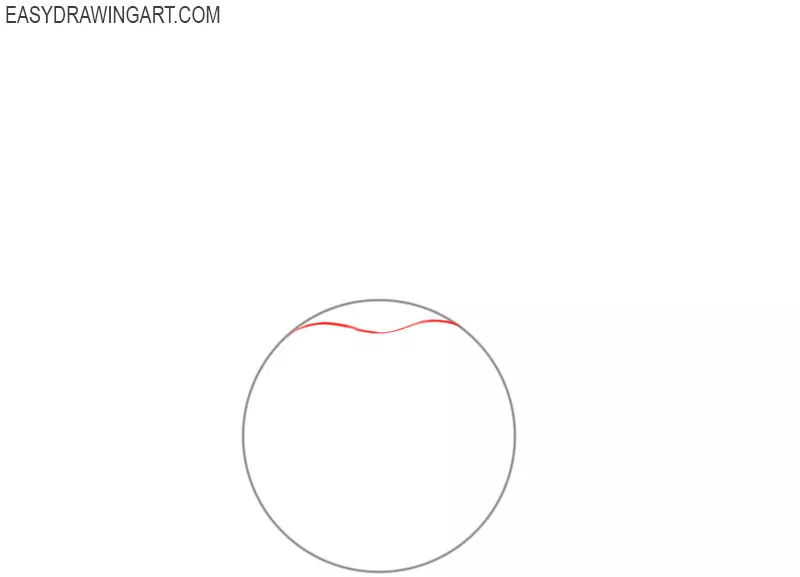 Step 3
Now narrow the side edges of the cherry in the same way as the artists of Easydrawingart.com did in the picture below. By the way, the first stages of the guide on how to draw an apple look exactly the same.
Step 4
Now in the upper part of the cherry create a small pit and depict a long stem from it. The stem also does not have to be perfectly straight or smooth.
Step 5
In addition to the stem line from the previous stage, sketch another one parallel to the first. In the upper part, depict a piece of the stem with which the cherry is attached to a tree branch.
Step 6
So, arm yourself with an eraser and wipe off all unnecessary lines from your cherry drawing. Compare it with what the artists of Easydrawingart.com have painted. If your artwork is similar to ours, then go to the last stage where we will paint the cherry.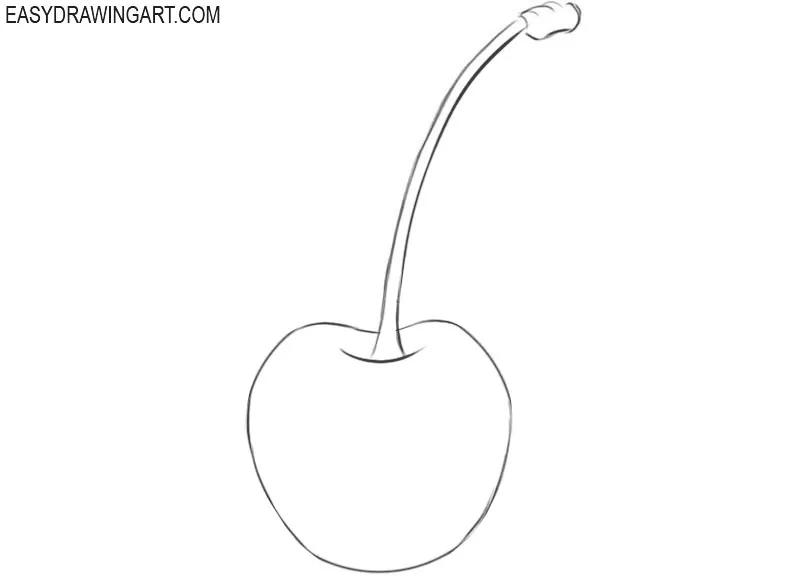 Step 7
Let's give our cherry drawing a more juicy, lively and aesthetic look. To do this, paint the body of cherry in red and the stem in green. By the way, you can paint the cherry in yellow, such cherries are also very tasty.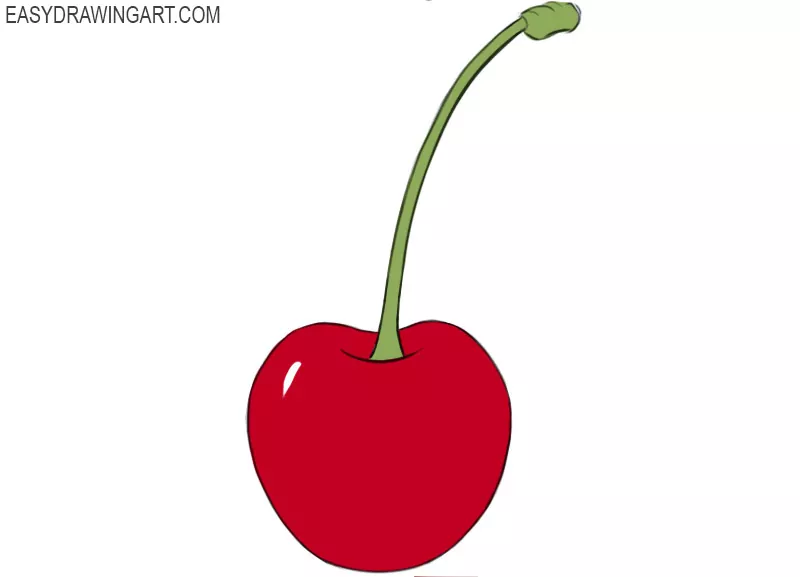 So, dear artists and readers of Easydrawingart.com, did you like the guide on how to draw a cherry? Have you encountered any difficulties in the process of creating your work of art? And what tutorial would you like to see on the pages of the Easydrawingart.com?
Also, do not forget to subscribe to us on social networks. You will find us on Pinterest, Facebook, Twitter, and all other well-known social networks.