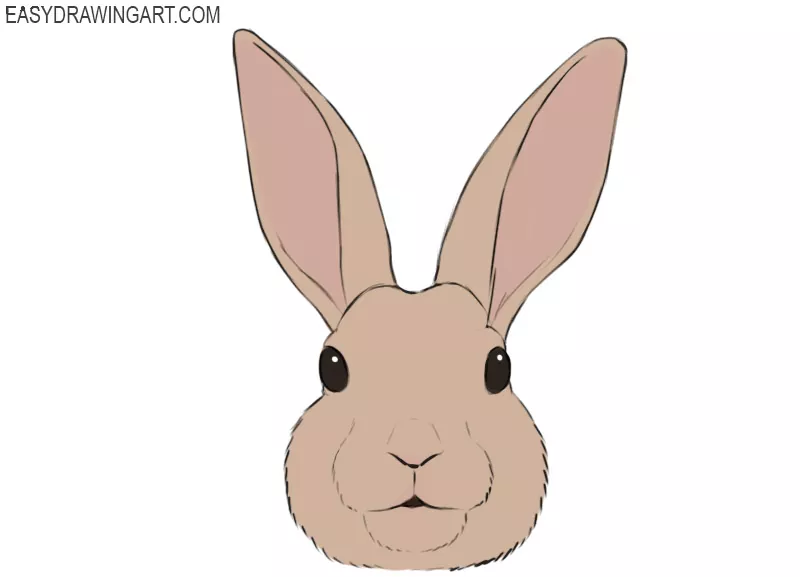 Previously, the artists of Easydrawingart.com showed you how to portray a bunny, and below you will see nine stages on how to draw a bunny face.
Step 1
So, we start to draw the head of a rabbit with a regular oval. It will be a kind of base on which we will build the details in the future.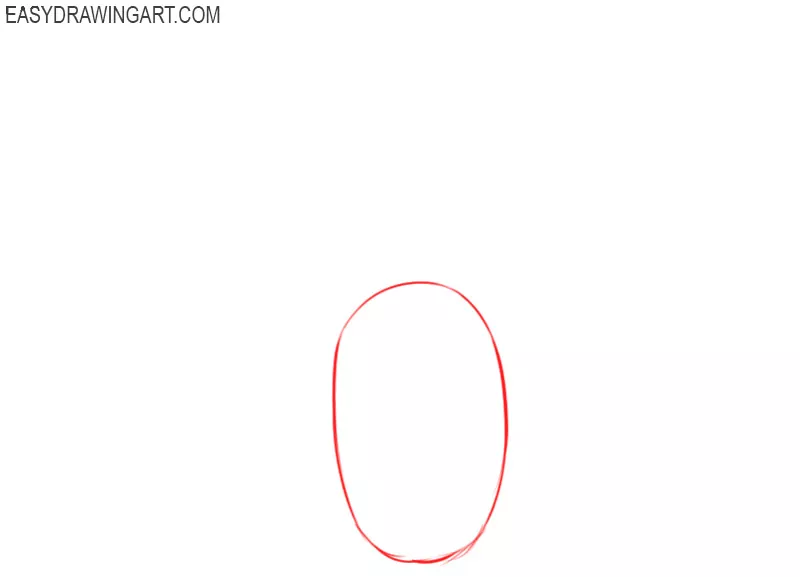 Step 2
Bunnies are known for their chubby cheeks. So, using a kind of ragged and fluffy lines, depict the rounded cheeks of the bunny.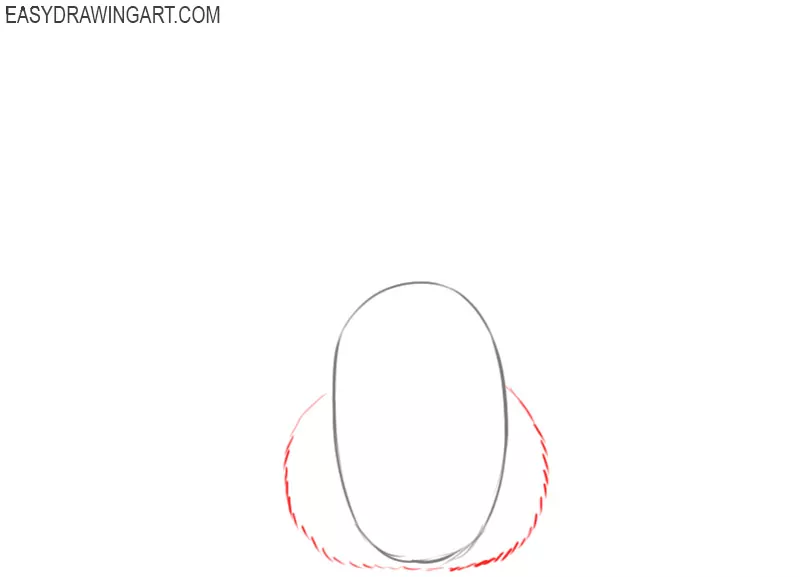 Step 3
Bunnies are also known for their very large ears. In this stage, we will just depict these very ears with the help of long smooth lines.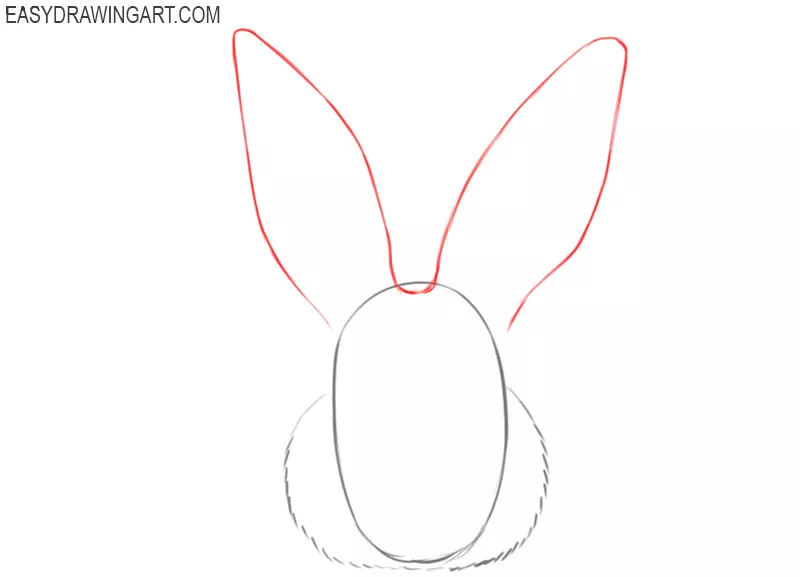 Step 4
Now depict a curly forehead and large almond-shaped eyes. Please note that the bunny's eyes are far enough apart.
Step 5
Now, to give the bunny a more realistic look, depict the lines inside the ears. The lines must be smooth and light.
Step 6
Now let's portray the nose and rabbit mouth. Start with the nose, depicting it as a checkmark, then a short vertical strip and a mouth that looks like the letter W.
Step 7
Now give the nose a more voluminous look. Next, using fluffy and ragged lines, depict the muzzle and chin. Depict the lower lip with a short line.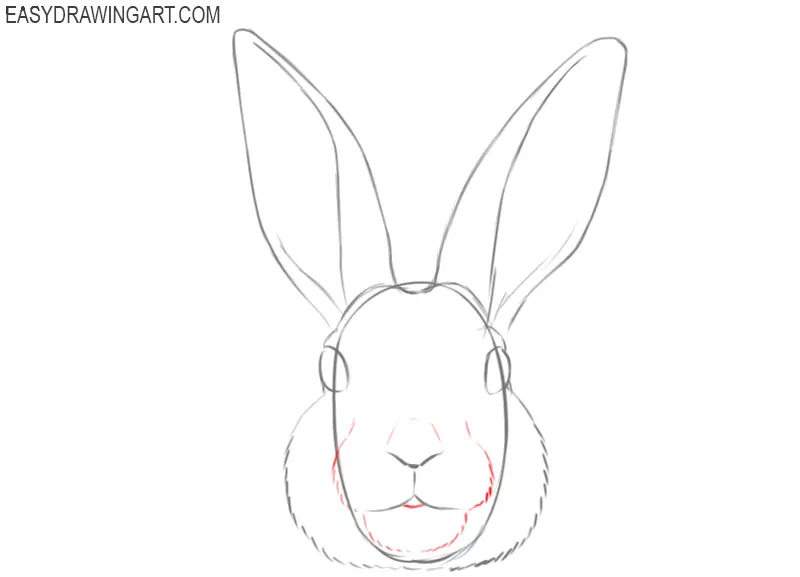 Step 8
The bunny head drawing is almost complete, and now we must rid it of the extra lines that we created in the first stage. For greater clarity, trace the artwork with dark lines.
Step 9
So, now you are at the last stage of the instruction on how to draw a bunny face. Take light brown, white or gray and paint the rabbit. Use pink for the ears and black for the eyes. White dots of glare in the eyes give vividness to the bunny face drawing.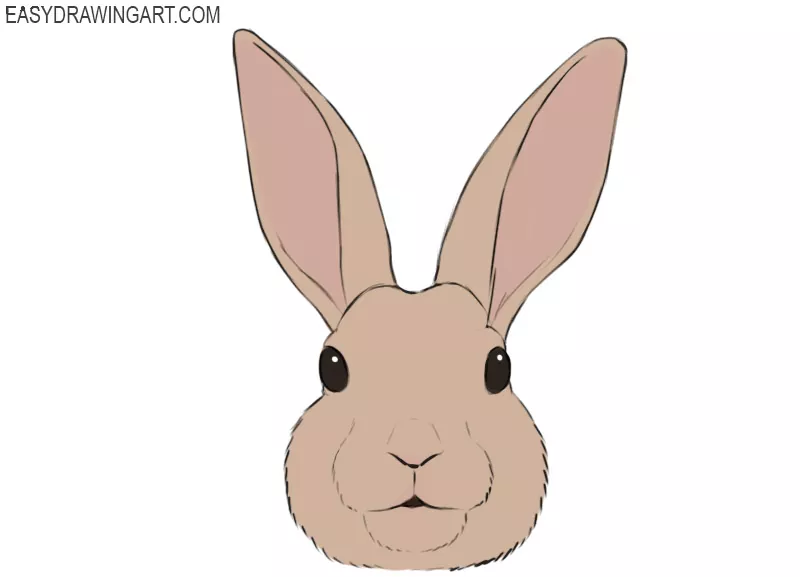 That's all, dear artists and art lovers, the instruction on how to draw a bunny head is completed. We only need to tell you that Easydrawingart.com has social networks and that we are really looking forward to your comments and suggestions. We are also waiting for your artworks, which you can share in our social networks.