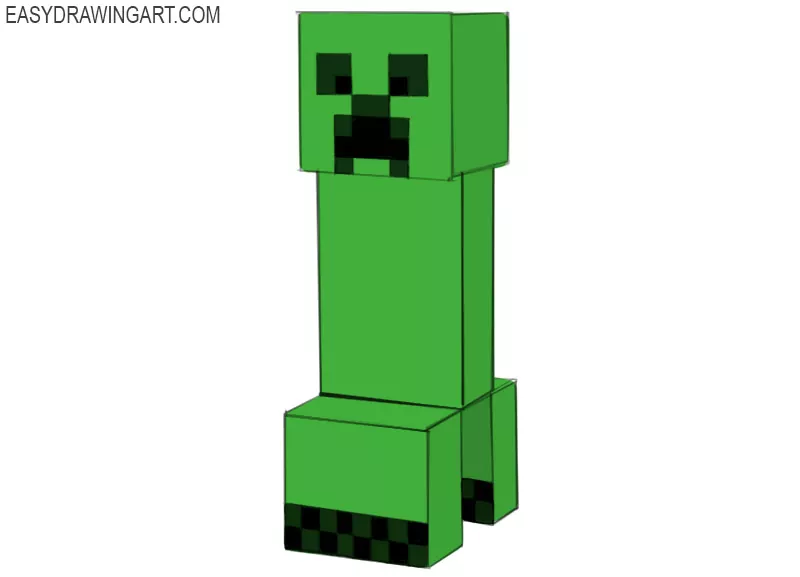 In this drawing guide, we will tell you how to draw Creeper from Minecraft. He is one of the most popular mobs from minecraft.
Step 1
First, draw two adjacent shapes. It is a square and a rectangle. Place these shapes on top of the paper sheet. Try to draw these lines without using a ruler.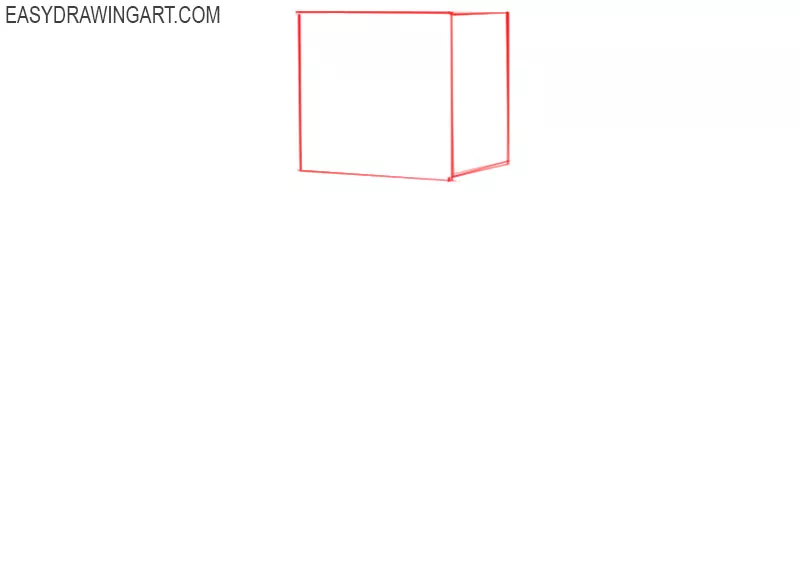 Step 2
Add two more shapes with one adjacent side. Please note that the adjacent sides of the figures from the first and second steps do not match.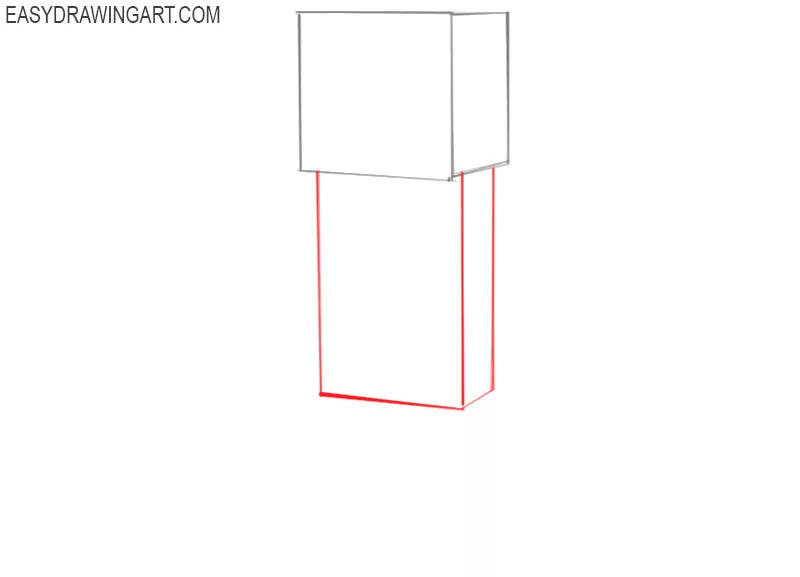 Step 3
So we continue the guide on how to draw Creeper from Minecraft. Let's depict another shape that looks like a cube with a missing bottom face.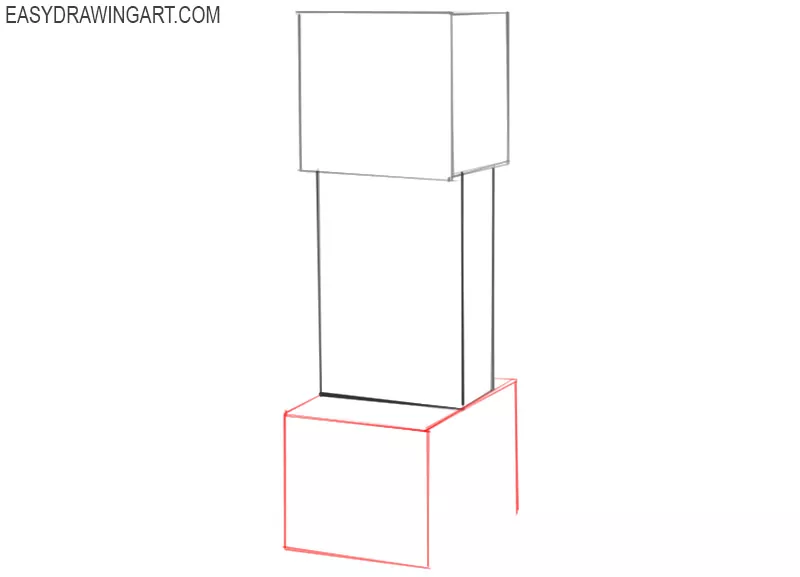 Step 4
If you are still drawing without the help of a ruler, you can be sure that you are trying very hard to learn how to draw. Add a few more straight lines to get something like legs.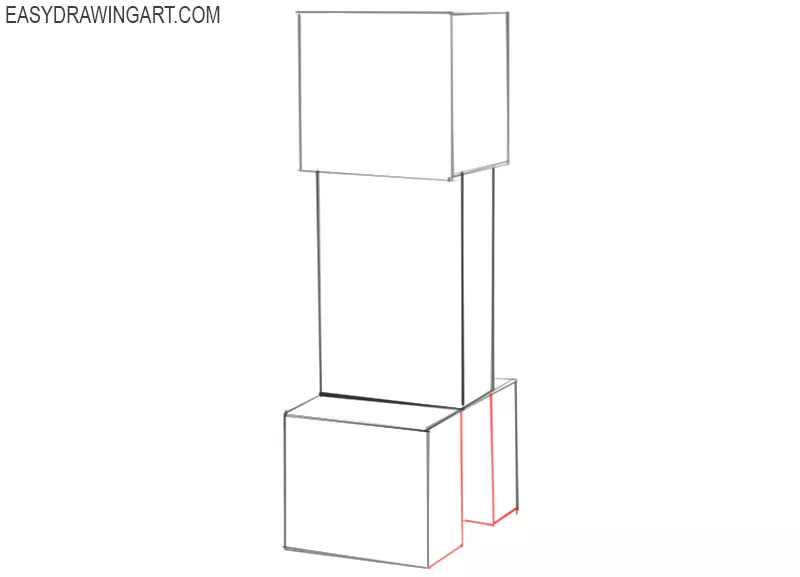 Step 5
Let's make something look like a face. We draw a pair of eyes that look like squares, then a nose and a mouth. Although, in fact, in this lesson everything looks like squares.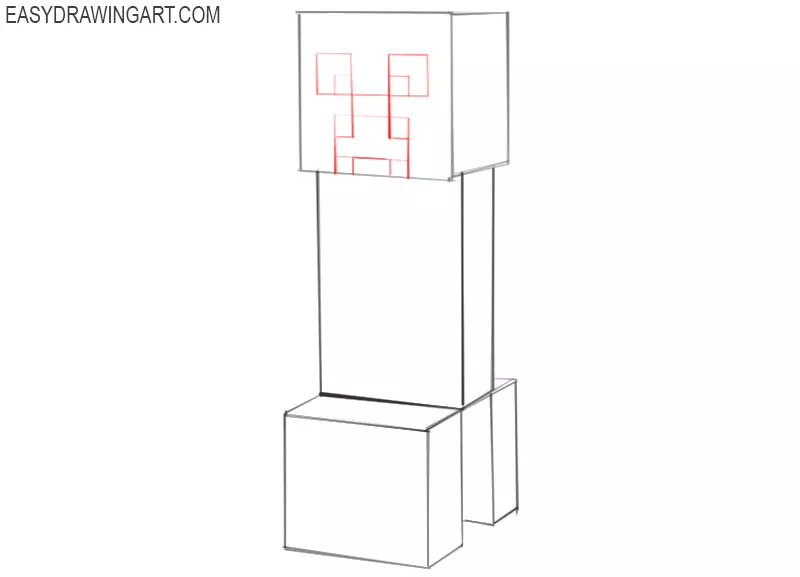 Step 6
Add a small mesh to the bottom of our character's figure. You can see the same mesh on the back of the figure. This is probably a leg.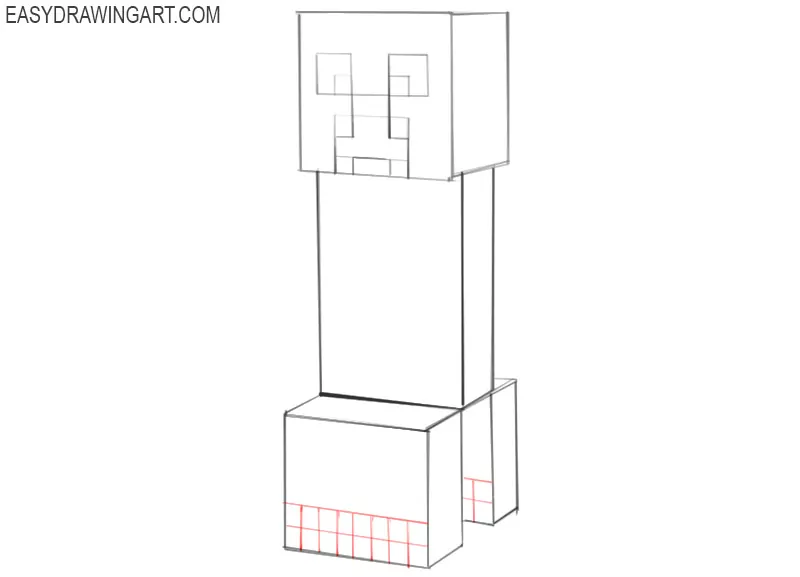 Step 7
This is a special step that exists so that you can check the correctness of the sketch as a whole and also evaluate individual details. In our case, the size of the figures and the evenness of the lines are very important.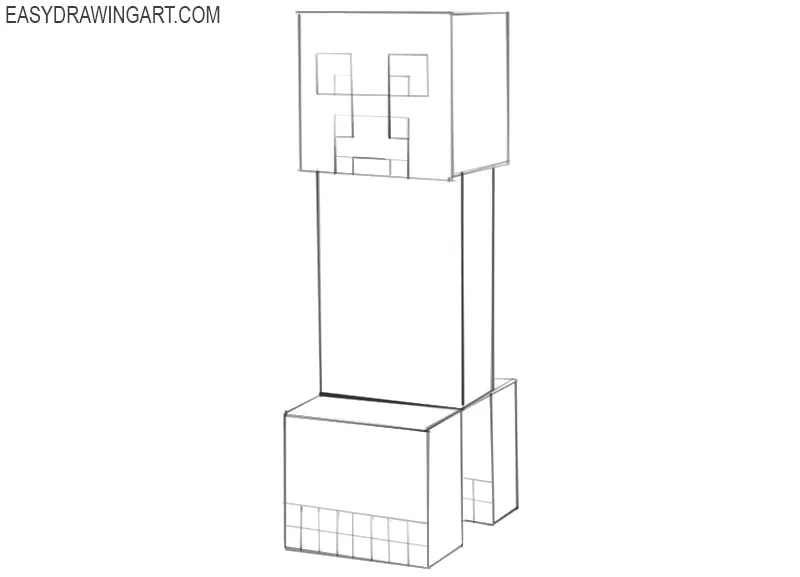 Step 8
Add colors. As you know, the traditional colors for Creeper are black and green. Be sure to keep the Minecraft style when working with black and gray squares.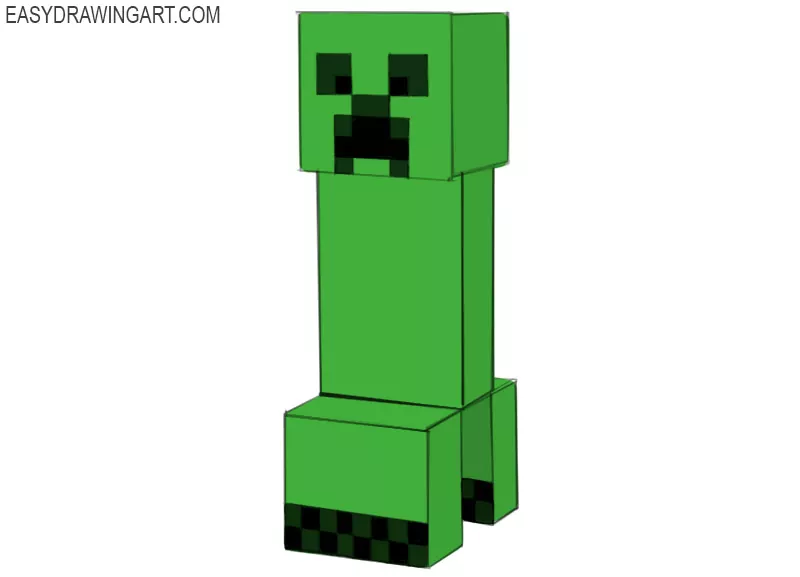 So we have completed this tutorial on drawing a mob from Minecraft. If you want to practice drawing straight lines and the right geometric shapes, you can take a look at the guide on how to draw a table.