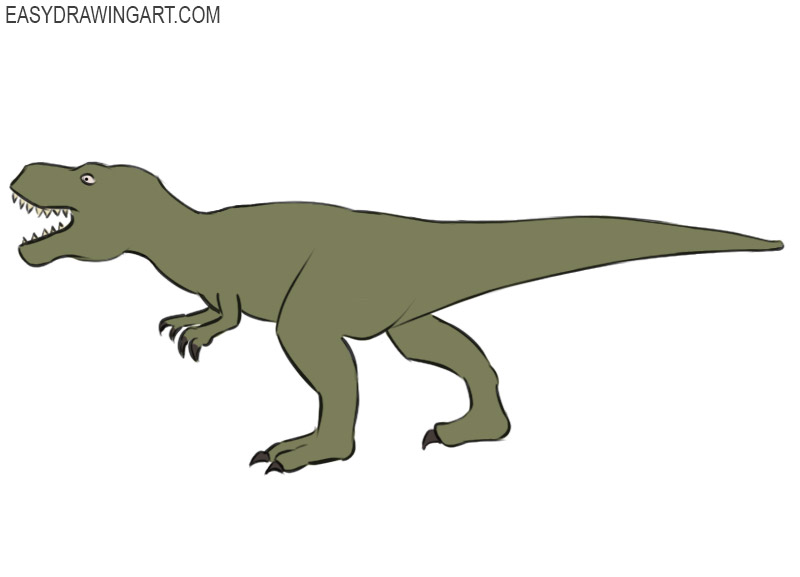 Probably every beginner artist sooner or later thought about how to draw a dinosaur. And in this super simple eight-stage instruction, the artists of Easydrawingart.com will show you how to draw a dinosaur easy and very quick.
So, grab your favorite art kit, scroll down this page, and start the tutorial on how to draw a dinosaur.
Step 1
So, start drawing a dinosaur by depicting three balls – the head, chest and pelvis. Next, connect these balls with a long line of the spine, which smoothly passes into the tail. Depict the long legs and very short arms.
Step 2
Starting from this stage we will depict the details. By tradition, let's start from the head. Firstly, depict the upper jaw, then the lower jaw, as the artists of Easydrawingart.com did.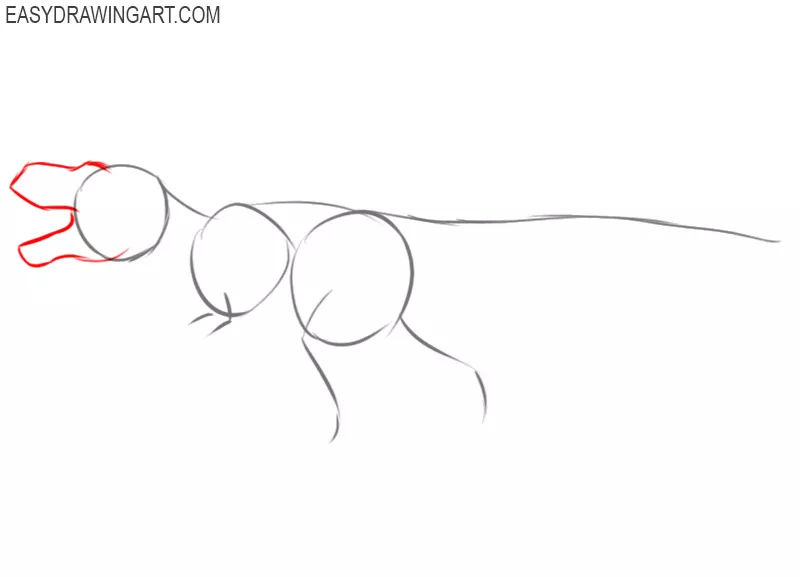 Step 3
Using an almond-shaped geometric figure, depict an eye. Inside the mouth, depict sharp teeth using triangular lines. Complete this stage by depicting the lower edge of the neck.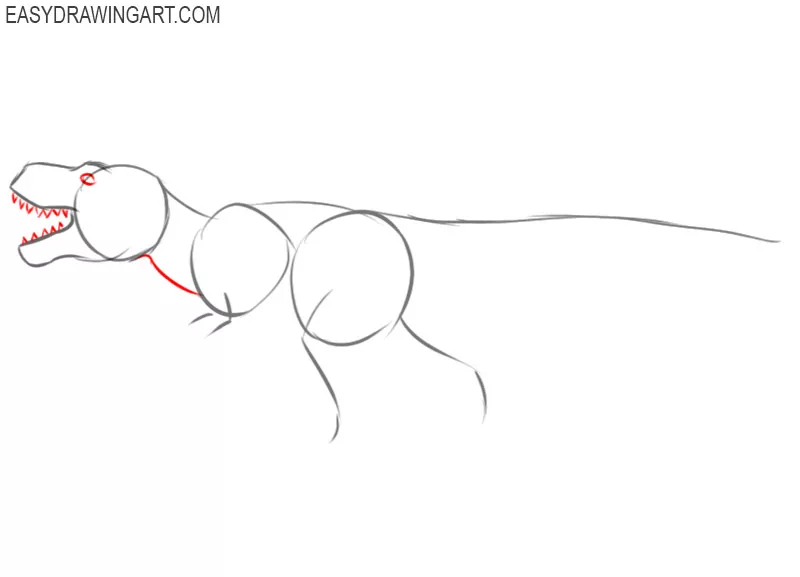 Step 4
We draw a tyrannosaurus, which means he will have very short forelimbs. So, depict these arms on which two visible fingers with sharp claws.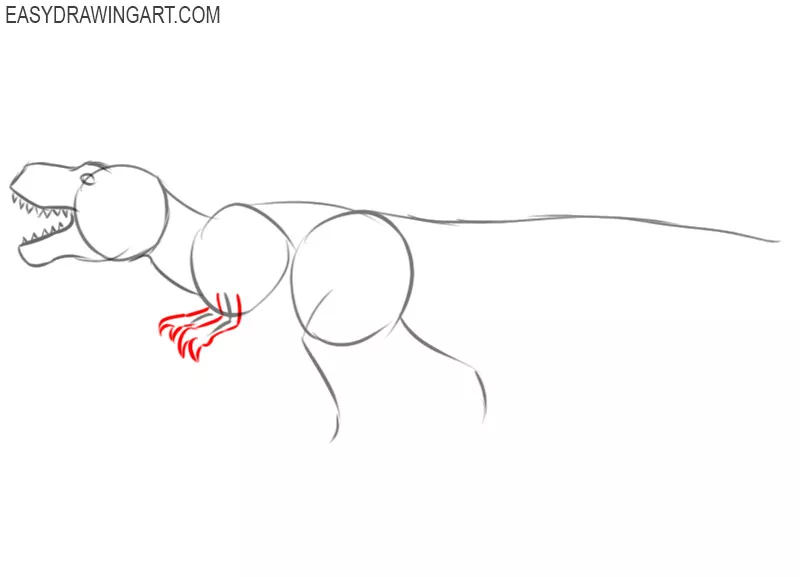 Step 5
At the bottom of the torso, depict a belly with a short line. Then give the tail a complete look with a long line.
Step 6
The legs of the tyrannosaurus are much larger and more powerful than the arms. Depict them with smooth lines. Also, depict feet with long toes and sharp claws.
Step 7
Now, using an eraser, make the tyrannosaurus drawing cleaner, that is, remove the guidelines from it and trace the necessary lines with a darker pencil or ink.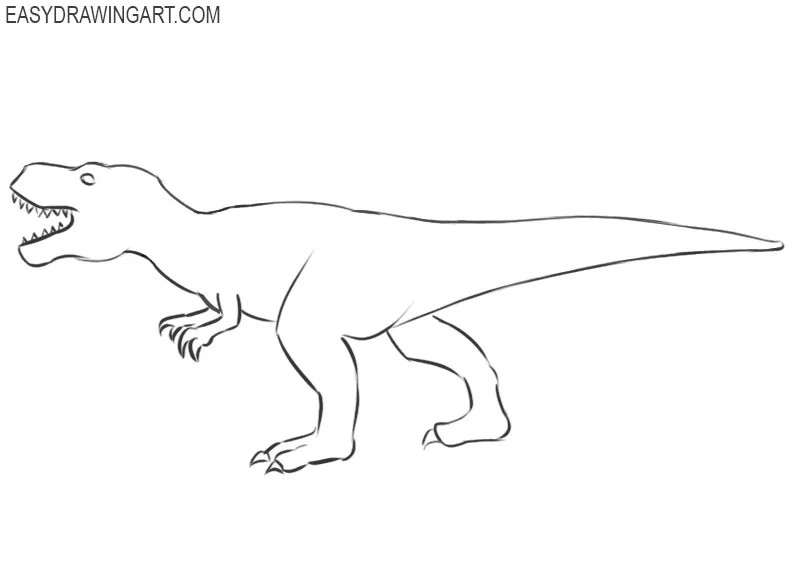 Step 8
We most often represent dinosaurs as green. But you can paint the dinosaur both in green and in any other color that you consider necessary.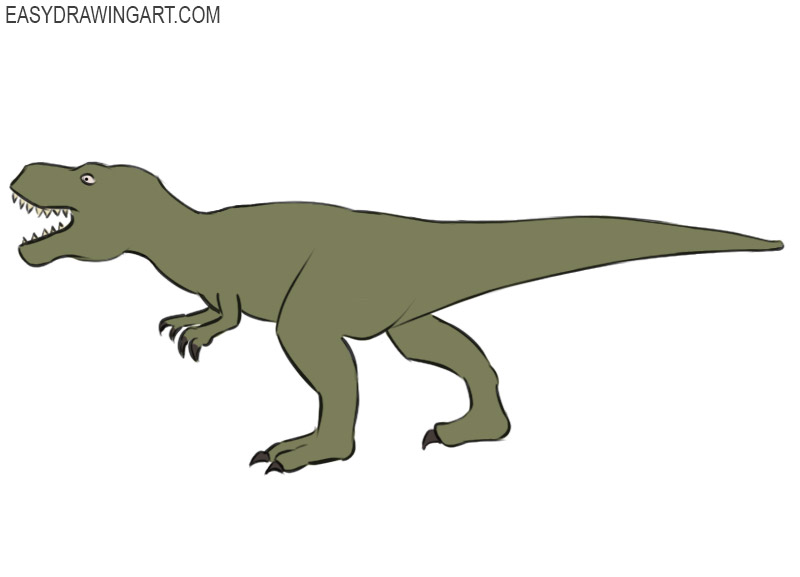 So, the most basic things are behind, and if you followed our recommendations, then most likely now you know how to draw a dinosaur. We are looking forward to your feedback. Write to us your opinion, because the team of Easydrawingart.com reads all your comments and answers many of them.