How to Draw a Chameleon Easy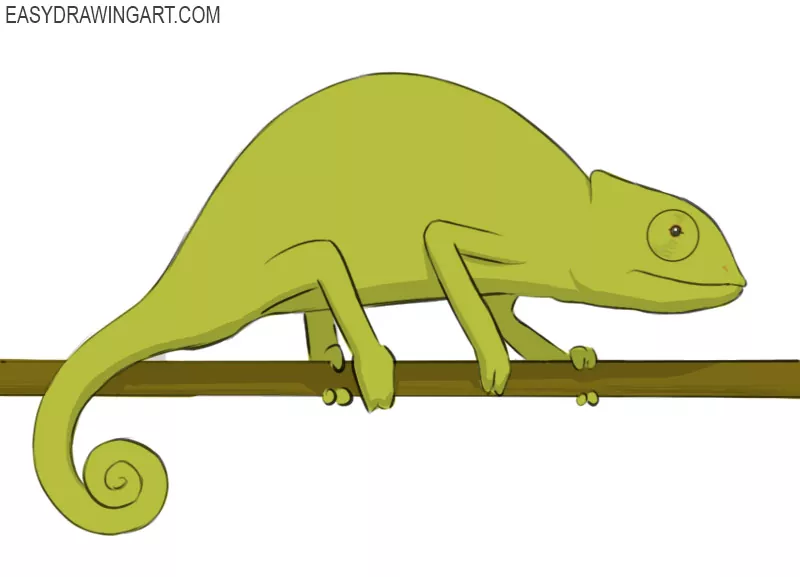 Do you like cute animals? If so, then the instruction on how to draw a chameleon easy will definitely appeal to you.
Step 1
Firstly, we will draw the outlines of the head and body of our lizard. The head looks like an elongated oval, the body looks like a rounded hill. Place these shapes in the very center of the paper.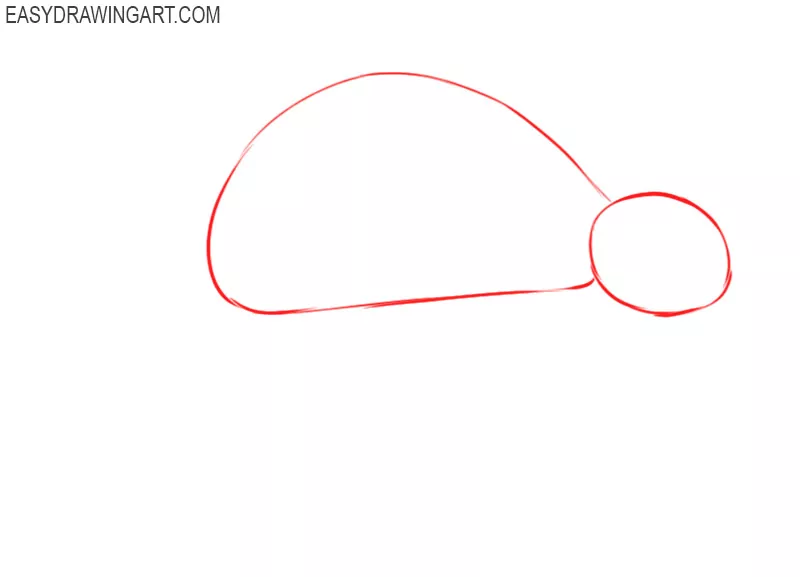 Step 2
According to our idea, the lizard should crawl along the tree branch. Therefore, let's draw bent legs and outlines of a tree branch.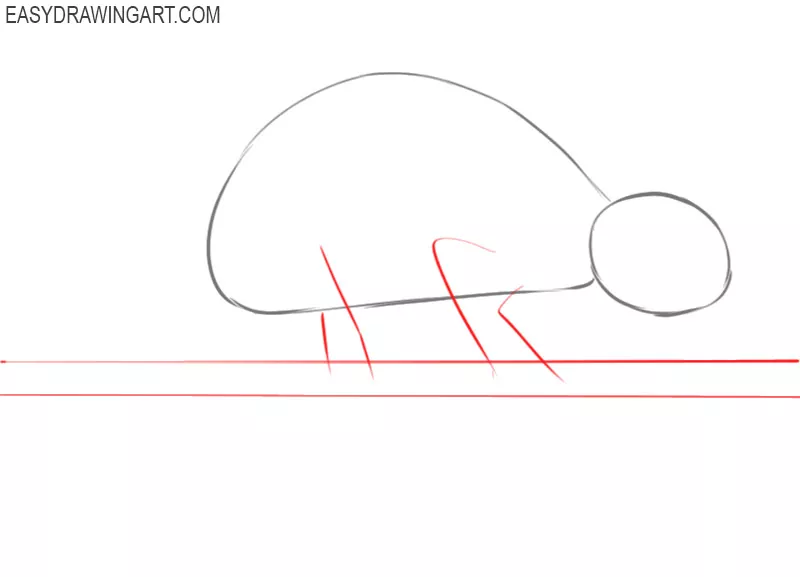 Step 3
One of the typical features of a chameleon is its long, curled tail. In this step, we will outline the tail using one ordinary line. Avoid bending too much, try to draw a smooth line.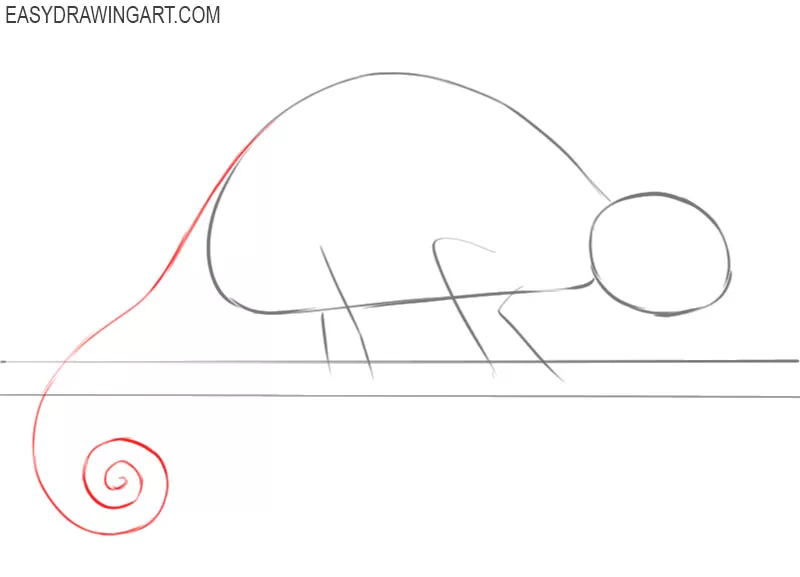 Step 4
This will be a short but significant step. We connect the head and torso using two additional short lines at the top and bottom. We will also complete the contours of the tail with a second shorter and smoother line.
Step 5
In this step, we outline the contours of the chameleon's face. These are two triangular sections that have an adjacent side. This side is the mouth of our lizard.
Step 6
If you want to draw a chameleon in a cartoon style, you can draw a beautiful, expressive eye. For this tutorial, we have chosen a realistic style and therefore we see a large circle inside which is a small circle.
Step 7
The chameleon has rather strong legs. This animal can cling to and grab onto various surfaces. For example, in our case, it relies on a branch. Let's picture this.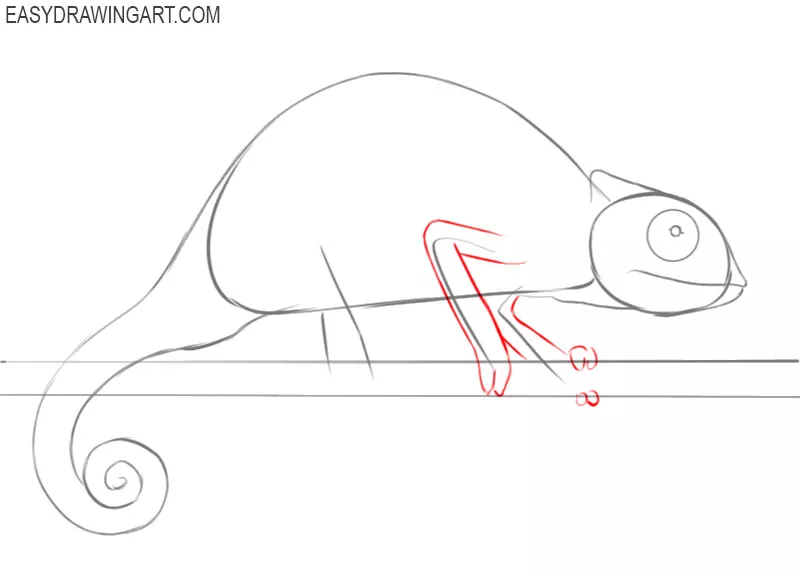 Step 8
Now we draw the hind legs. As in the previous step, we see strong fingers that securely grip the branch. Please note that the legs should not be parallel to each other.
Step 9
If we remove all unnecessary guidelines, we get something like this. If your sketch is very different from what you intended, look at all the steps and find out exactly where you made mistakes.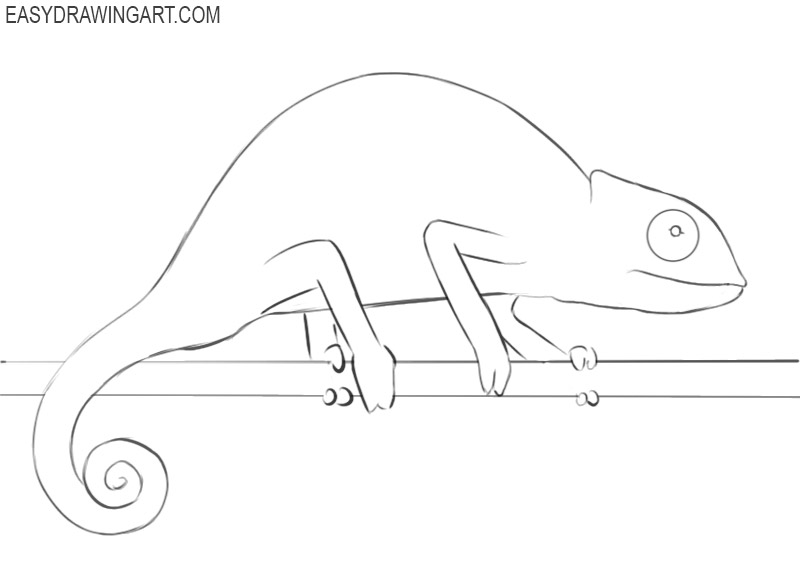 Step 10
Let's use light green as our base color. A darker shade of this color would be a good shade option. Please note that the chameleon's eye is identical in color to the skin.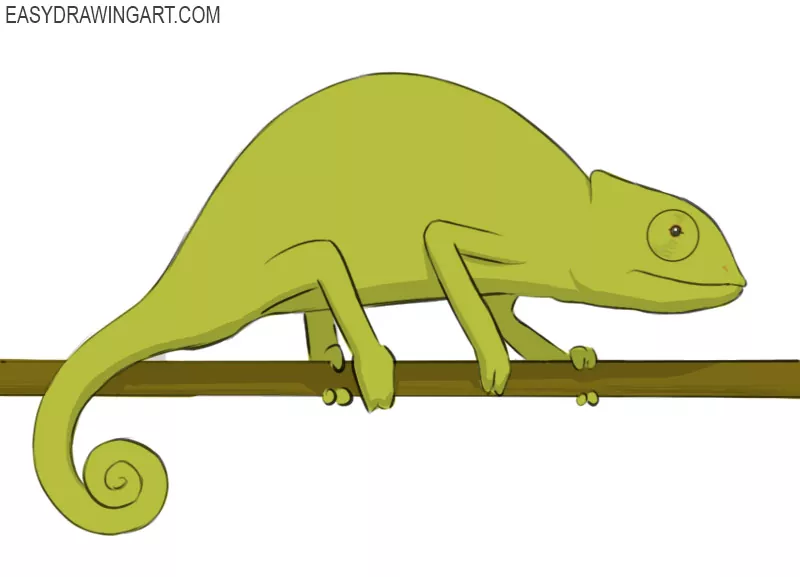 It was a drawing guide on how to draw a chameleon easy. As you can see, the article is made in a very simple style, however, like all other articles on Easydrawingart.com.