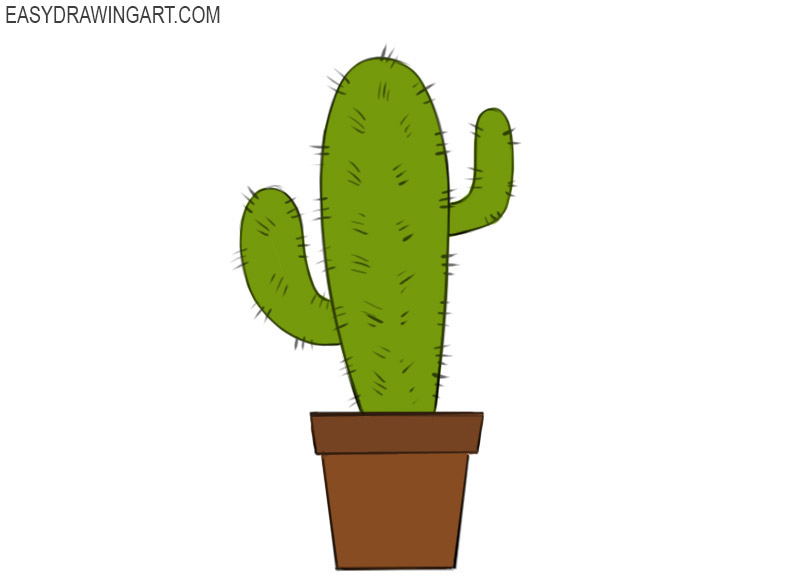 Which flower is your favorite? We love cacti. In fact, we have always been somewhat suspicious of flower bouquets. We prefer fresh flowers in pots. Cactus is a great example of a home flower that pleases the whole year. That's why we did a lesson on how to draw a cactus.
Step 1
First, draw an oval vertical shape. As you can see this figure is expanding up. Place this shape in the center of the sheet of paper.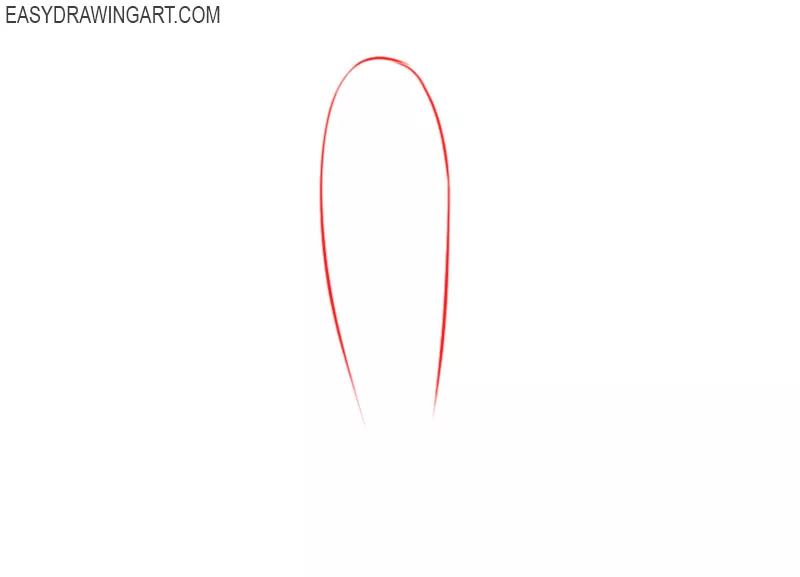 Step 2
Now let's add two branches for our cactus. Now let's add two branches for our cactus. You can see two branches of different sizes that are located laterally relative to the main trunk. Please note that the branches are located at different levels of height.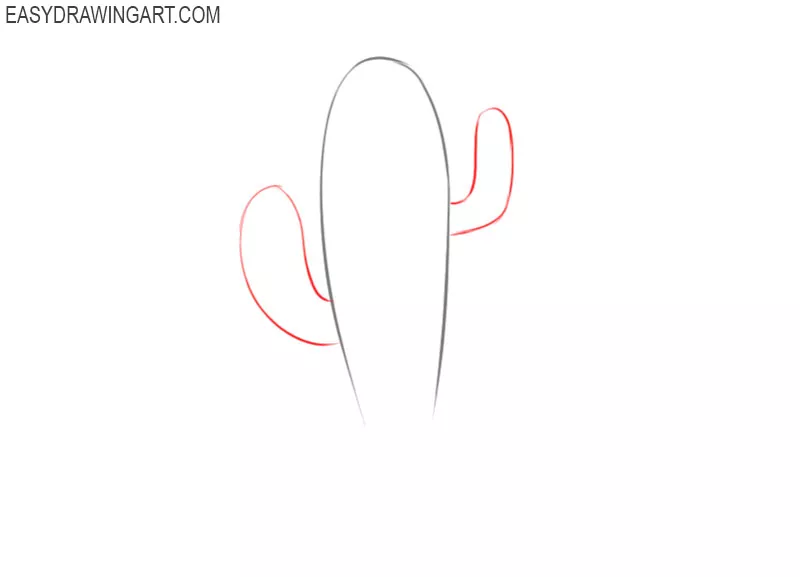 Step 3
If you draw a cactus in the desert you can skip this step. And we will outline the outline of the top of the flower pot. It looks like a small trapezoid at the bottom of the picture.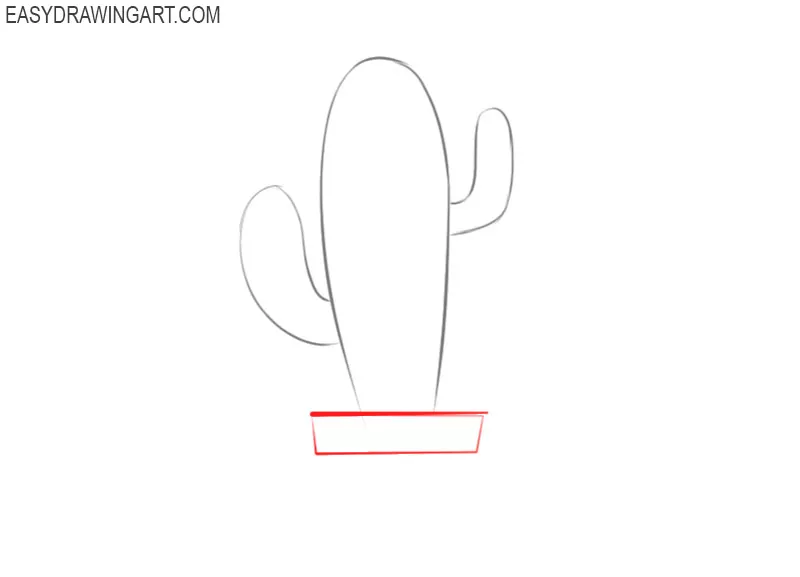 Step 4
So we continue the lesson on how to draw a cactus. Now let's draw the outline of the flower pot. You can choose a flower pot of a different shape to your taste.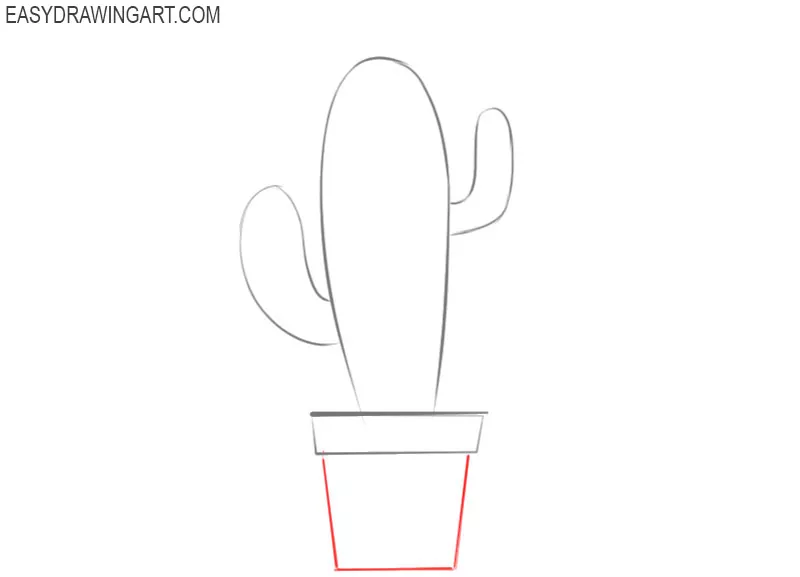 Step 5
What distinguishes a cactus from all other plants? Of course, the correct answer is needles. In this step, we will draw approximate contours of cactus needles that look like horizontal and vertical short strokes.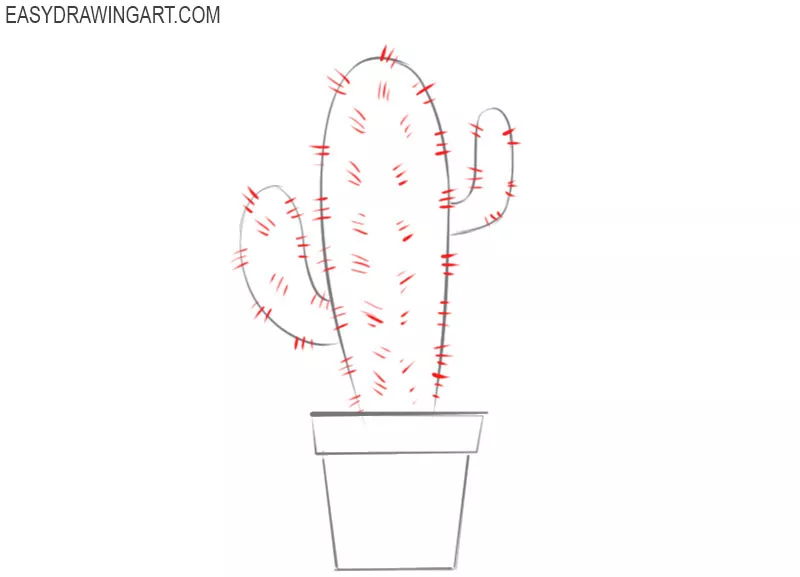 Step 6
Let's clear our cactus from the extra lines from the previous steps. Circle the final contours with clear contrasting lines.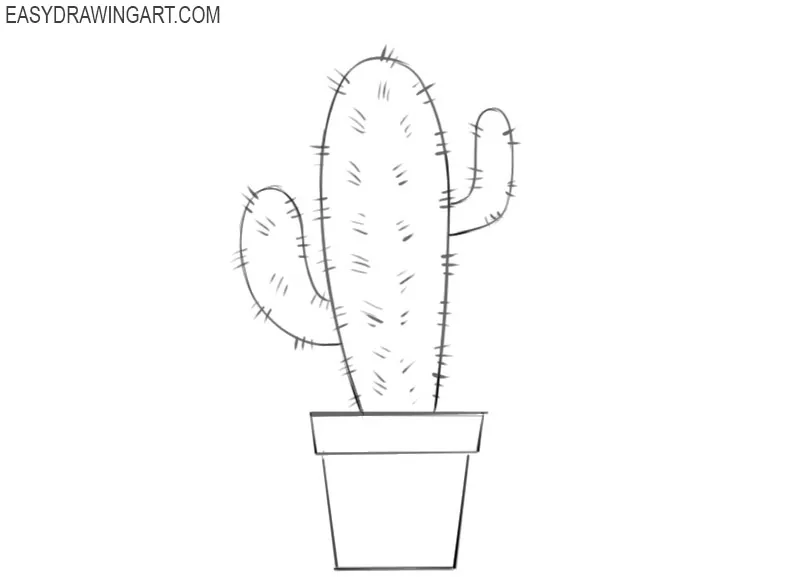 Step 7
We cannot imagine a color other than cactus other than green. Therefore, we used a light green color for this step. You can paint a flower pot in any colors at your discretion.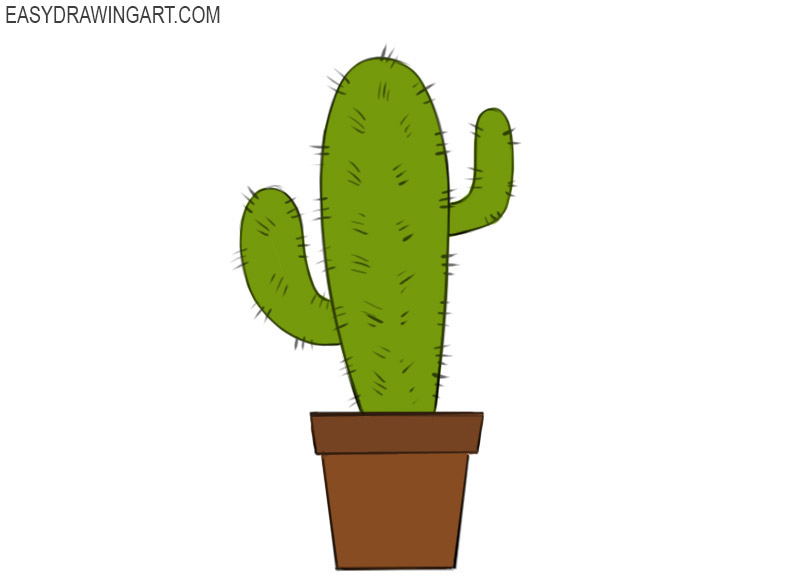 So we have completed this drawing lesson. We tried to make it as simple as possible. We hope your cactus looks very cool. See you soon on the pages easydrawingart.com